Ask Matt: Flashback Fatigue, 'Blacklist' and 'Castle' Fallout, 'RuPaul's Drag Race' and More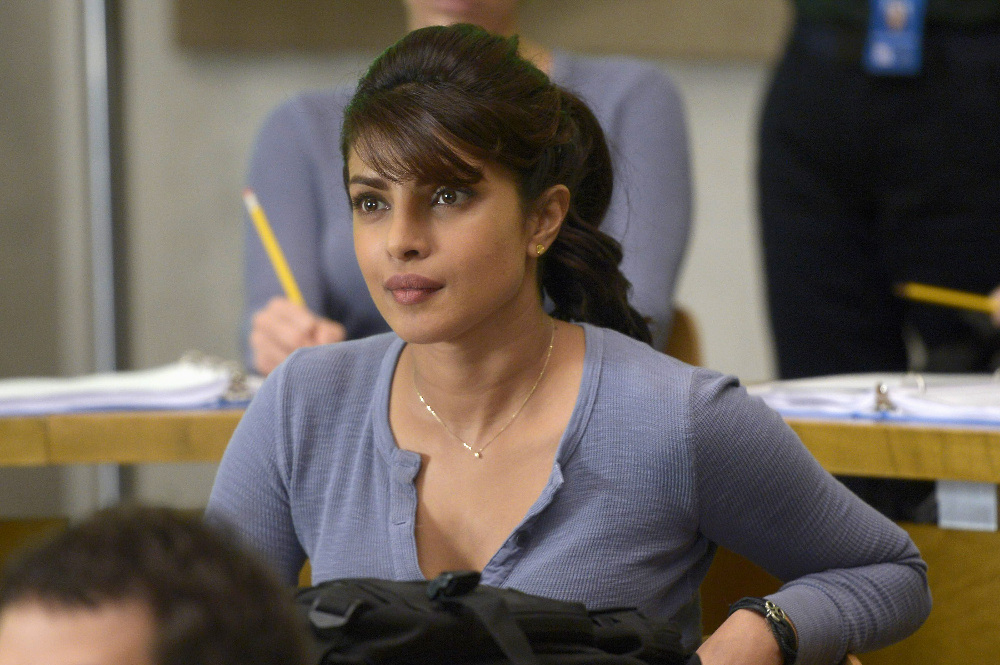 Welcome to the Q&A with TV critic (also known to some TV fans as their "TV therapist") Matt Roush, who'll address whatever you love, loathe, are confused or frustrated or thrilled by in today's vast TV landscape. One caution: This is a spoiler-free zone, so we won't be addressing upcoming storylines unless it's common knowledge. Please send your questions and comments to [email protected] (or use the form at the end of the column) and follow me on Twitter.
Question: Why do so many shows, like Blindspot, Quantico and Limitless, keep doing all the flashbacks? I enjoyed Quantico until it got so bad that you can't tell where they are going, backward or forward? — Hilda
Matt Roush: I call it the How to Get Away With Murder syndrome, with a new wave of shows apparently under the impression that it makes a story more compelling to keep shifting back and forth in time—ABC is particularly obsessed with this format, including the new midseason melodrama The Family—but as it drags on, this gimmick can become confusing and frustrating (Quantico in particular, where I'm having trouble committing to the back half of its freshman season) as it eventually begins to stall narrative momentum. Because it worked so well for Murder's Season 1 storyline, lots of shows jumped on the bandwagon this year. I'm hoping the industry finds a less exhausting hook for the year ahead.
---
Should Blacklist Be Wearing Black Armbands?
Note: the following is a sampling of the frantic queries that have flooded my in-box in the wake of recent events on NBC's The Blacklist.
Question: I want to know what is going on with The Blacklist. Is Elizabeth Keen really dead? That does not make sense. She is one of the major characters on the show. — No Name
Question: On The Blacklist, is Lizzy really dead? Or is she hiding from the ones after her? – MyAuntieCarroll
Question: Are they really killing off Elizabeth on The Blacklist? Or is this subterfuge?? – Kathie
Question: Is Liz really dead on The Blacklist? Is this the end of the show? — VG
Matt Roush: The only question I can answer definitively is that The Blacklist isn't ending; it has already been picked up for a fourth season. Beyond that, this is where I remind this column's readers that this is not a place to find spoilers, and my advice (wearing the "TV therapist" hat) is to ride with the show for a while. You're supposed to be wondering if she's really dead, given the nature of this genre where deception is a given. But at the moment and in the moment, the character appears to be as dead as, say, Jon Snow—which doesn't mean that's the way it's going to play out in the long run. I don't know, and don't want to know before the show is ready to reveal its hand. But it's no secret that Megan Boone, who plays Elizabeth, just had a baby, and this is how they've written her out of the show. For now. If she or the producers had given a series of exit interviews, as is the norm when a major character is dispatched once and for all, then I'd have to conclude she's gone, which for The Blacklist would involve a major reset. But most everyone involved is being pretty coy about it, so my only response to what's going on is to urge fans to stay tuned. (As with Glenn in The Walking Dead, if/when Liz does return from "the dead," it will feel like a cheap stunt, one they'd be well advised never to repeat.)
---
More on the Castle Mess
Question: With the recent casting shocker on Castle, and fans' displeasure that is sure to come with those exits, how likely is a ninth season now that this has come? (Also, I kinda lost interest in the show a few seasons back, but still I was shocked about the news.) — HC
Matt Roush: If Castle does return next season, in whatever format, it will be a reminder of the importance on any network's lineup of procedurals with a mainstream following. ABC has precious few dramas with this sort of staying power, including the ability to repeat episodes successfully (unlike serials such as Grey's Anatomy) which is why they're even considering moving on without its leading lady. Whether this is a good idea? That's the debate, which continues to rage.
Question: I was disappointed to hear that Stana Katic and Tamala Jones were let go from a possible next season of Castle. Both of them played a huge part in the success of Castle and both deserved better than to be abruptly dismissed. Without them, I think the show should sign off after this season, rather than limping along as a much-diminished show. For a long time, Castle was a fun, mostly lighthearted mystery show. What is disappointing is that, for whatever reason, once Castle and Beckett got together, the show got stuck and couldn't move the characters forward. Even though Castle was aging as a show, I still think there was a lot that could have been explored plot-wise to keep it interesting (e.g. time jump a few years, have Alexis join law enforcement, etc.). So I was wondering if you agreed, or if you think Castle just reached the natural end of a show's lifespan? — Brian
Matt Roush: I feel the show reached that end a while ago, once the producers kept throwing up obstacles in the Castle-Beckett relationship instead of just settling in for a comfortable long and happy run. But as long as the audience kept coming back, ABC would have been foolish to pull the plug on a franchise like this. I'm with you, though, that bringing Castle back as a shell of its former self is not the best way to go. It's all kind of sad.
Question: With all the chat about the Castle situation and the fact that Stana Katic's contract was up and the network was looking for ways to rein in the budget, how come there's not a lot of talk about this "feud" that's apparently been going on between Stana and Nathan Fillion, and how come it's all leaking out now? I know the show's called Castle and not Castle & Beckett, but maybe they should let it go. If it gets picked up for even an abbreviated final ninth season, do you think they'll kill off her character? Not sure how anything else would even work. As for NCIS: one of my favorite shows, and Michael Weatherly leaving will leave an immense hole, but I'm not going anywhere. Heck, more screen time for David McCallum! – Michael
Matt Roush: Backstage gossip is not my area of expertise, but tension on this particular set was not exactly a well-kept secret, though nothing I'd feel comfortable commenting on unless someone with authority went public. (And maybe not even then, although it may help explain why the couple sometimes has limited screen time together.) Once this announcement was made, it became open season for those analyzing the situation to bring this up. But all I'm really concerned with as a critic is whether it makes sense to continue without one half of the lead couple. Would The Thin Man be the same if Nick lost Nora? As for how Castle will write out Beckett: That's a corner they've painted themselves into, and I'll be curious if they can resolve it in a way more satisfying than, say, Matthew driving to his doom in Downton Abbey (still haven't gotten over that one).
And here's a sampling of more reaction from the mailbag:
Castle without Stana Katic won't be worth watching, since the core concept of the show is the relationship between Castle and Beckett. Bad decision, ABC!! — No Name
Matt Roush: Agreed.
If Castle ends, any chance Nathan Fillion could do another Firefly series? – Daniel
Matt Roush: You'll have to ask Joss Whedon that question. Might be a nice change of pace after those Avengers movies. But it kind of feels like the ship (Serenity) has already sailed on that franchise.
So give us the number, Matt. How many people will never watch Castle again? Seriously though, this couldn't have been handled any worse, could it? — Steven
Matt Roush: In a word: No. (And I won't even speculate about numbers, although Nathan Fillion's fan appeal may be more considerable than you think.)
---
Meanwhile, Back in Nashville
Question: Why is it taking so long to renew Nashville? Do the recent events with Castle positively affect its chances for renewal? – No Name
Matt Roush: It's not taking any longer than anyone would expect to renew a show that has always lived "on the bubble." ABC may not make the official determination until it has to, which is May 17, the day the network presents its fall lineup to advertisers and the media at its annual Upfront presentation. That's business as usual, and ABC may still be weighing its options as it screens its new pilots. Keep in mind this also a transitional year for ABC, with a new entertainment president assembling her first lineup. That said, the fate of Castle likely has no impact at all on whether Nashville returns (odds are at least 50/50 and possibly better). Very different shows, and they occupy very different parts of the schedule.
---
RuPaul Looking Fabulous
Question: This season of RuPaul's Drag Race has really been terrific (especially the Snatch Game and most recent Presidential Campaign episodes), and is the best reality competition program currently on the air in terms of quality and offering "healthy" competition—i.e. while there is conflict, it does not do it in a way that tears down, but shows real differences in personalities. I know it's on a small cable network (Logo) and has a shoestring budget, which makes the strength of this season that much more remarkable. It really does deserve some Emmy love. What would it take for the academy to take notice of a show like this? The competition shows on the major networks could learn a thing or 50 on how to successfully execute a competition show. – Rob
Matt Roush: I feel much the same way about Syfy's Face Off in that I admire the way the talented contestants tend not to tear each other down, even while they're trying to win. (As RuPaul famously reminds us, "If you can't love yourself, how in the hell you gonna love somebody else?") I haven't kept up with this season of Drag Race, not out of choice but because of time, and am happy to hear it's a good season. (I've heard this elsewhere, and maybe I can catch up. Someday.) But of all Emmy categories, the reality competition is a hard one to break into, with most of the same nominees in the field year after year. It's a problem. I'd love to see this under-diva get some notice—the show has been honored by the Television Critics Association, and has been nominated by the Critics Choice Awards, so that's a start.
---
We Interrupt This Program… and Then What?
Question: I was watching one of my favorite action shows, Marvel's Agents of S.H.I.E.L.D live last Tuesday while the New York primaries were taking place. This particular episode was especially action-packed. However, because of the incessant interruptions throughout the episode, I couldn't stay keep up with the plot. Any chance ABC will re-air this episode (from what I did watch, it was an amazing episode). I didn't record it, but even if I did, it would probably be irrelevant. I could catch it On Demand, but wondering what networks usually do in this case. The episode was missing far too much footage for them to ignore the issue. — Fred
Matt Roush: And yet, in cases like this, it comes with the territory. If the entire episode had been bumped for breaking news, ABC might have rescheduled or replayed it. But with platforms like On Demand, the network's own website and Hulu now available for many viewers to catch up on what they missed, it's very unlikely any network would give an episode like this a second showing. This year, the TV industry sees (not without reason) the election as one of the best shows of the year. This likely won't be the last time you'll be confronted with this dilemma, so be warned.
That's all for now. Thanks for reading. We'll pick up the conversation again soon, but I can't do this without your participation, so please keep sending questions and comments about TV to [email protected] or shoot me a line on Twitter (@TVGMMattRoush). Or submit your question via the handy form below: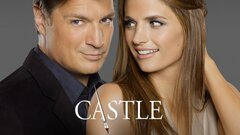 Castle
where to stream