Cheers & Jeers Takes on 'Kimmy Schmidt', Kelly Ripa, 'Nashville's Brat and That 'Castle' Mess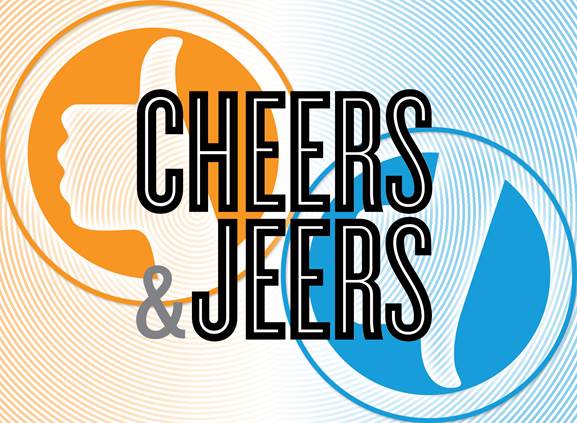 Cheers to Unbreakable Kimmy Schmidt for bringing real diversity to the table.
Let's give a hand to the Netflix comedy's second season for looking beyond color, age, race, gender and any actual human traits to cast Pupazza, the decrepit and, if we're being honest, terrifying granny of Tituss' human beau, Mikey (Mike Carlsen). She looks like Easter Island's Estelle Getty and we want a spin-off immediately!
RELATED: 5 Crazy Coincidences in Unbreakable Kimmy Schmidt
Cheers to Kelly Ripa for being a real Live! wire.
Instead of acting like she's fine with the sudden new that Michael Strahan was ditching her for GMA, the allegedly infuriated morning-show vet took off on an equally unexpected "family vacation" to simmer down a bit. Some say it's a "diva act." We say that someone who's been doing that job for 15 years deserved better from her bosses and co-host.
Cheers to MTV for giving Prince the royal treatment.
In the wake of the Purple One's death at 57 on Thursday, the network formerly known as Music Television bumped its regularly scheduled programming—including episodes of Ridiculousness and The Real World: Shame Your Family or whatever it is this year—to air a career-spanning marathon of his videos. Filled with his trademark Minnesota funk, androgynous fashion and unrivaled genius, the salute was a beautiful one, indeed, and a reminder that no one could ever take the place of this Rain man.
Cheers to ESPN for cutting Curt Schilling for their roster.
It's so fitting that the analyst's choice to post an anti-transgender meme about who should be allowed to use what bathroom on Facebook got him sent to the showers by his bosses at the sports net. Although they could have saved themselves this scandal by permanently pulling the ex-MLB pitcher last year after he tweeted a pic of Hitler comparing all Muslims to Nazis.
RELATED: Read More Cheers & Jeers
Jeers to a Castle without two of its queens.
Blaming budget cuts, the powers-that-be at ABC's crime dramedy have decided they don't need Stana Katic's Kate Beckett and Tamala Jones' Lanie Parish should the show be renewed for a ninth season. Funny enough, we just decided that investing in the Beckett-Castle romance all these years was as stupid a move as this one.
Jeers to Nashville's Maddie for wearing out her welcome. And us.
Ugh, We get it, you're an angsty, over-indulged rich-kid country singer who's upset that your superstar mommy and daddy won't let you tart up to play at adult bars. And you know what, hon? They're right. That act only leads to Kardashianism. But if you must have your way, please emancipate yourself from Rayna and Deacon. Then leave town. Take Scarlett with you!
Jeers to a Three's Company movie.
Proof #20979 that Hollywood has given up: New Line Cinema wants to make a big-screen version of the sexist, homophobic sitcom that gave us John Ritter pretending to be gay so he could live in a rattan-laden Santa Monica apartment with an idiot blonde who was worshipped for her looks (Suzanne Somers) and her smart but widely ignored brunette bestie (Joyce DeWitt). Please, do not come knock on our door selling this crap, OK?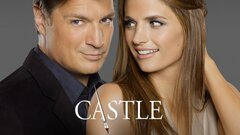 Castle
where to stream