What's Worth Watching: 'Jurassic World', 'Banshee', a 'Parks and Recreation' marathon and more for Friday, April 22 and Saturday, April 23
Jurassic World (Saturday, 6:55/5:55c, HBO) Last year's blockbuster popcorn movie turns the dinosaur franchise into a theme-park attraction, with the usual chaotic results. Chris Pratt to the rescue! This pay-cable premiere is part of an HBO/Cinemax free weekend that also teases Sunday's season openers of Game of Thrones, Silicon Valley and Veep.
Banshee (Friday, 10/9c, Cinemax): Also available as part of the free weekend, this gritty crime melodrama welcomes Dollhouse star Eliza Dushku as smoldering FBI agent Veronica Dawson from the bureau's Violent Crimes Division. She's in town investigating the murder-mutilation that spree that claimed the life of Rebecca among others, and guess who's on her radar? If you guess Lucas Hood (Antony Starr), you're not wrong.
Parks and Recreation marathon (starts Friday, 7 am/6c, Esquire Network): Return to Pawnee for a wallow in the eccentric antics of Leslie Knope (Amy Poehler) and her fellow funky small-town bureaucrats. All seven seasons (125) episodes will air back-to-back through Sunday, and if you miss the first handful from the unfocused first season, no worries. It gets much better.
Jack of the Red Hearts (Saturday, 8/7c, Lifetime): Movies on Lifetime generally come in two varieties: women-in-peril and tearjerkers. This is of the latter genre, starring AnnaSophia Robb (The Carrie Diaries) as Jack, a street urchin who avoids her probation officer by conning her way into a home where she becomes caregiver to an autistic girl (Sophia Anne Caruso) and bonds with her overwhelmed mother (Famke Janssen). She's only doing this to get enough money to get her own sister out of foster care, but if the law catches up to Jack, will she stay or run?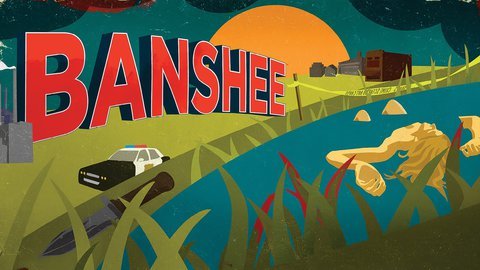 Banshee
where to stream
Powered by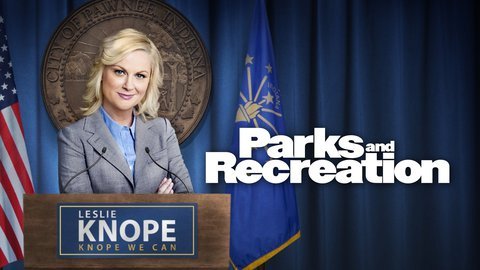 Powered by