Louis CK's 'Horace and Pete' Debt Shows the Pitfalls of Going it Alone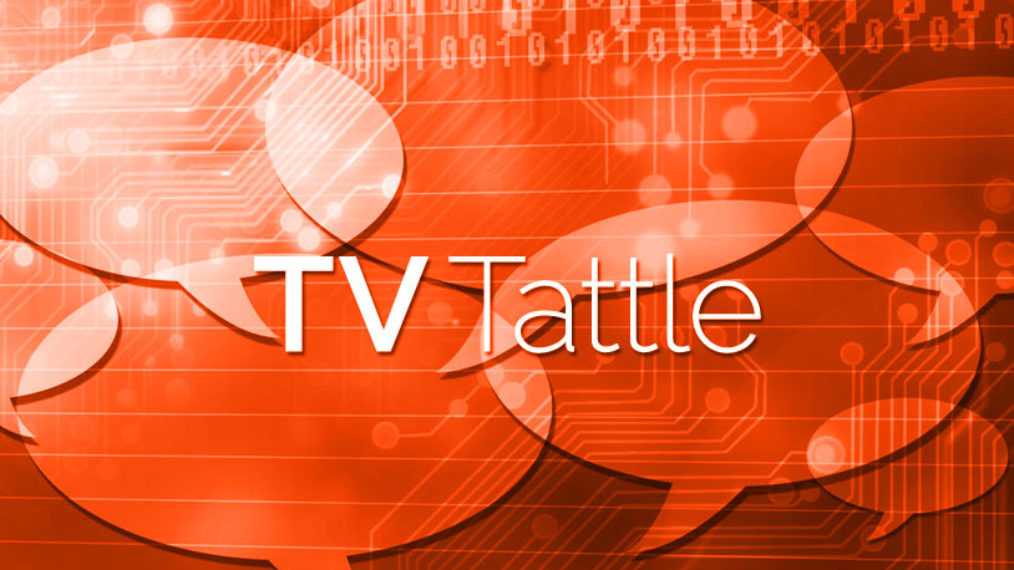 There's a reason why expensive shows need a network or streaming partner, says Scott Timberg. And there's a reason why unbundling and cord-cutting doesn't always work. "Whether it was because of his own ego, faith in Internet utopianism, or just plain optimism, he clearly didn't make the sharpest business decision," says Timberg. "When people are paying something close to $200 a month for cable, Netflix, Hulu, and Amazon Prime, they'd have to be pretty serious Louis C.K. fans to pay even an extra few dollars for an untested TV dramedy." PLUS: How Horace and Pete makes the "soulless network suit" look good: some meddling could've made it a masterpiece.
Read details of Greta Gerwig's character from the failed 2014 CBS pilot script.
At a recent screening of the season finale, Scott M. Gimple dropped the F-word to respond to the divisive reaction to the finale. "You all just saw the episode and I want to go on record and say we were not trying to f*ck with you."
Fans are still fuming over Friday's death. Among those tweeting was Orlando Jones, who had his own controversial exit from the show. "'The white male lead should totally sacrifice his life to protect the *dark skinned* black girl' said no development executive EVER," he tweeted on Sunday. PLUS: Zach Appelman talks about his departure.
The cable network has created its own petition to counter a petition to bring back the show. The catch? Fans must fax in their 125-word submissions with their petition signature. Needless to say, fans haven't been happy, sending NSFW faxes.
Actress Melissa Fitzgerald, who appeared in 101 episodes of the NBC White House drama, now lives a life that's very much like the character she played (Carol). Through her West Wing work, she ended up volunteering for the veterans' advocacy group. Then Justice for Vets asked her to become its director.
The $24.99 Unbreakable Kimmy Schmidt-inspired bottle, according to Fusion, is "sweet, oaky, and very low in tannins, tasting of cherries and dark berries with notes of cinnamon."
Watch John O'Hurley in a video promotion for the 30-year-old retail company.
The snarky TV website that NBC Universal shut down two years ago is being resurrected. "Welcome Back, You Devil," says the current message on TWoP's home page.
The fashion photographer recalled in an interview Tuesday being attacked as a child by a stranger.
Rust Cohle smoked a total of 40 cigarettes, or two packs, according to this YouTube video.
Quincy Jones: Burning the Light premieres on June 2.
Executive producer Sera Gamble says: "Our No. 1 priority was to capture the spirit of the Magicians  books, and to capture the essence of these characters that we loved. We were very practical about the fact that television is such a different medium than the written word."
Not everybody is going to be happy with Tuesday's episode of the Hulu series. PLUS: Mindy Kaling talks about the premiere episode and booking Seth Meyers.
Turner and Iwan Rheon, who plays her other husband Ramsay Bolton, were all smiles on the Season 6 red carpet.
The Married with Children and Modern Family patriarch was born on April 12, 1946. Jesse Tyler Ferguson paid tribute to his TV dad, writing on Instagram: "He turns the same age today as my real dad & he is just as wonderful! I love you Ed! Happy birthday!"
"The biggest problem is that Game of Silence doesn't seem to take place in the real world but in some TV land where all of these ludicrous elements can come together to try to form a convincing whole," says Brian Moylan. "The problem is that it has a sincerity that doesn't allow the craziness to be fun like it is on Empire or Scandal. Instead it just keeps viewers from caring about anything that might happen to these characters or the conclusion of the mysteries." PLUS: It's a convoluted story that isn't worthwhile  to watch, and it's plagued by inconsistency.