'Dancing With the Stars's Nyle and Peta are 'Too Good for the Sympathy Card'
Nyle DiMarco (former winner of America's Next Top Model) and his pro partner, Season 14 champion Peta Murgatroyd, have established themselves as the ones to watch on ABC's Dancing With the Stars—not only because they consistently earn high scores, but because DiMarco, 26, is deaf. We sat down with the fan favorites to learn how they do it.
RELATED: Len Goodman and Edyta Sliwinska Return to Dancing With the Stars
What has been the biggest challenge so far?
DiMarco: At first, it was not being able to hear the music. But we have a system to make that work.
Murgatroyd: I have to make sure he is doing his steps in sync with mine. The only way he can do that is if he sees it or if I give him a cue. So my cues have to be on point and a second before, so then he does it on time.
How do you convey this?
Murgatroyd: Squeezing the hand, scratching the back.
DiMarco: A little bit of a tap, nodding of the head.
Murgatroyd: If I'm looking at him, I can say, "Slow down," and he knows what I'm saying.
Have you learned sign language?
Murgatroyd: Bits and pieces. It's really fun. It's a quiet environment to train in. We're obviously conversing, but it's in a peaceful way.
How do you differentiate between the dances?
DiMarco: That is a great question. Clearly, I don't know how the music is going. I just see Peta dancing differently, so that means the music is different.
Can you feel any vibrations from the music?
DiMarco: Nothing at all. It basically is just Peta, myself and the dance floor. How I understand the music is through Peta and her movements. I'm a very visual person, so that's how I see the music.
RELATED: Dancing With the Stars Season 22 Cast: Mischa Barton, Kim Fields and More
Peta, did you know before you met Nyle that you were paired with a deaf partner?
Murgatroyd: No. The producers said I had somebody special, which they were absolutely right about. But I wasn't expecting it to be somebody who can't hear.
Nyle, did you know you could dance?
DiMarco: Not at all. If I screwed everything up in the first week, then the world's just going to assume, "Oh, poor him, he can't dance because he's deaf." But I wanted to change that perception. I keep thinking, "Wow, I'm actually pretty good." I'm not only surprising people; I'm surprising myself.
Murgatroyd: We don't want the sympathy card. He's too good for the sympathy card.
Dancing With the Stars, Mondays, 8/7c, ABC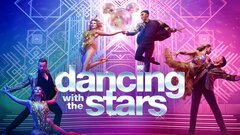 Powered by