MTV's 'Scream' Gets A New Premiere Date—Plus a New Promo (VIDEO)
The wait for Scream's second season just got a little bit shorter.
MTV has announced that they've set a new date for the film franchise adaptation: May 30th.
The new season—which takes place several months after the first—will see another killer threaten the lives of Lakewood's residents. This is particularly unfortunate for Emma Duvall (Willa Fitzgerald) who'll have just returned home from a retreat to help her recover from not only being stalked by Lakewood's former masked murderer, but also confronting and killing them.
RELATED MTV's Scream adds some new victims
Meanwhile, her friend Audrey (Bex Taylor-Klaus) will no doubt be working to hide her potential role in Season 1's killing spree, while other pal Brooke (Carlson Young), will also be attempting a cover up of her own—keeping her fling with Jake (Tom Maden) a secret from her father, Mayor Maddox (Bryan Batt). Other returning survivors include Noah (John Karna), a now fatherless Kieran (Amadeus Serafini) and Emma's mom Maggie (Tracey Middendorf).
Watch the preview below and then tune into the second season of MTV's Scream on May 30th.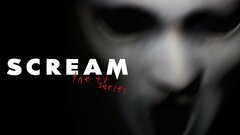 Powered by