Worth Watching: 'Mandalorian' Finale & More Disney+, Music Specials on Showtime, the 'Craft' of Quility
A selective critical checklist of notable Friday TV:
The Mandalorian (streaming on Disney+): From the category of leaving us wanting more: In the season finale of the hit Star Wars spinoff (already?), the Mandalorian (Pedro Pascal) encounters yet another unexpected enemy, so expect some high-intensity action—and more than a few "awws" if Baby Yoda (aka "the kid") gets caught in the crossfire. Or maybe The Child will conjure The Force again, if that's what it takes to protect its protector.
Even with The Mandalorian signing off, other weekly Disney+ series keep churning. It's "tech rehearsal" time on High School Musical: The Musical: The Series, but the cast and crew have to move the production into a spooky downtown theater. … The "tradition" of musical theater lives on in Encore!, when graduates of a California high school return 18 years later to reprise their version of Fiddler on the Roof. … The latest subject of Marvel's Hero Project is Braden, who travels the world delivering hearing aids like his to those in need. Sounds worthy of a comic book. … On Pick of the Litter, the dogs prepare for formal training to become service animals, which means saying goodbye to the humans who raised them.
New Order: Decades (7:30/6:30c, Showtime): A double-decker treat for rock fans, with back-to-back music documentaries. First up: Decades, which follows the band New Order as members prepare to restage their collaboration, So It Goes, with Liam Gillick and a 12-piece synthesizer orchestra at the Manchester International Festival in 2017. Followed by Duran Duran: There's Something You Should Know (9/8c), an intimate look at the iconic group's career, featuring rare footage and interviews with singer Simon Le Bon, bassist John Taylor, drummer Roger Taylor and keyboardist Nick Rhodes.
Craft in America (9/8c, PBS, check local listings at pbs.org): The Peabody-winning series, which should be required viewing for any future contestants on NBC's Making It, celebrates the art and beauty of handmade objects. The first of two new episodes explores "Quilts," with profiles of quiltmakers and an appreciation from documentarian Ken Burns, an avid quilt collector who exhibited 28 quilts from his private collection at the International Quilt Museum. The second episode, "Identity," uses crafts to reveal how artists of varied ethnicities and gender identities reflect their heritage in their art.
Inside Friday TV: Get your yuks on when Hulu drops an eighth season (seven episodes) of the quirky small-town Canadian comedy Letterkenny, along with an inaugural season of Littlekenny, a series of animated shorts about the kids who populate Letterkenny Central School. … Another type of "yuck" may be more appropriate for the latest horror offering from Hulu's Into the Dark franchise of monthly shockers. In "Midnight Kiss," a group of gay pals heads to the desert for a New Year's Eve party where one of their annual games is interrupted by a slasher. … Travel Channel's paranormal obsession continues with Ghost Loop (10/9c), which focuses on those unfortunate places where spirits appear repeatedly, unwilling or unable to move on. Enter a team of paranormal experts to break the cycle and restore peace to these haunted locales. First stop: a home in Houston where a 1921 murder occurred, and where an angry male entity is repeatedly attacking a female homeowner.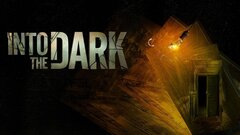 Powered by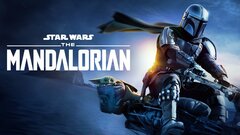 Powered by