Here's What You Can Expect From The Updated 'Powerpuff Girls'
Add a little more sugar, spice and everything nice—with perhaps a slight dose of Chemical X—to your TV schedule when Cartoon Network's updated Powerpuff Girls premieres Monday.
The new series, which airs 11 years after the original series ended, will once again follow the adventures of Blossom, Bubbles and Buttercup's as they save the City of Townsville while also navigating what's going on in their everyday lives.
RELATED Cartoon Network sets premiere date for Powerpuff Girls reboot
With creator Craig McCracken working on his latest animated series, Wander Over Yonder on Disney XD, updating the show fell into the hands of executive producers Nick Jennings (Adventure Time, SpongeBob SquarePants) and Bob Boyle (Yin Yang Yo!, Wow! Wow! Wubbzy!). But bringing Townsville into the future involves more than just replacing the girls' signature red-nosed telephone with cellphones. There's also the question of whether the tone and vibe of the original series would still work.
"We looked at the original series and went through all of that and tried to figure out what's at the core, what we wanted to keep and what we felt needed updating," says Jennings of how he and Boyle approached developing the new series. "When you think about the way the show was originally in the mid-90s, it has a very different kind of tone. It's a bigger, broader sort of comedy. We don't really tell stories the same way we did back then."
So in keeping with Cartoon Network's strong character-driven style of storytelling, Jennings and Boyle decided to turn their focus to the titular heroes themselves. "One of the first things we did was we looked at the girls' personalities," explains Jennings. "We decided we should really dig a little deeper with these characters and figure out what makes them tick."
RELATED 5 Things to know about Cartoon Network's creepy-cute Bunnicula
With the new series debuting Monday evening, TV Insider spoke to Jennings and Boyle about what viewers can expect from the new Cartoon Network series.
The girls have new voices.
When the new series debuts on Monday, viewers will hear Amanda Leighton (The Fosters), Kristen Li (Monsters University) and Natalie Palamides (Burning Bridges) play Blossom, Bubbles and Buttercup instead of the trio of voice actors—Cathy Cavadini, Tara Strong and Elizabeth Daily—who'd originally voiced the pint-sized superheroes.
"We considered bringing back the original cast, and thought it over like every other element of the show," says Jennings of the decision to recast the voice actors for the Powerpuff Girls. "But it seemed like a really great way to infuse some new energy into [the series]. Automatically it sort of resets the show and says, 'This is something different.' The voices we have now will allow a new generation to take ownership of these characters." However, Tom Kenny, who voices the Mayor and the show's narrator, will return, and Tom Kane will once again voice Professor Utonium.
The girls have transferred schools.
Another change will be the fact that the girls will no longer be attending Pokey Oaks Kindergarten. Instead, they now attend a K-12 school—but don't worry, they're still the same age. "They're just in a K-12 school so that we could deal with different themes and storylines and subject matter that might be a little more sophisticated," explains Boyle. The new academic setting will let the new series to explore everything from different teachers and student cliques, to school clubs and sports teams—things that can't be dealt with in a kindergarten-only setting. "The [original series] have done so many episodes that we wanted to give ourselves more story opportunities."
RELATED: Adventure Time's Stop-Motion Ep: Director Kirsten Lepore on Creating Finn, Jake and the Land of Ooo
They'll face some new (and old) villains.
"We have a lot of new villains coming up," says Jennings of the expanded rogues gallery the girls will have to face over the course of their first season. "We are using the original villains to some degree. Mojo Jojo is there, of course. He's such a great comedic villain and such a huge part of the original series, and he's so perfectly designed that we're keeping him for sure. Others like the Gangreen Gang or The Amoeba Boys, Fuzzy Lumpkins, they make an appearance occasionally but we don't use them as much."
Jennings adds that the inspiration (and decision) to incorporate new villains comes from the desire for different types of villains "that are more connected to what's going on in today's world." One new foe the girls will be going up against is Man-Boy. "He wants to turn Townsville into Mansville because for him men are everything and women have a certain place in the world and they should just be that way," says Boyle. "For us, it was like, 'This guy's great!' He's a perfect villain in this story that we want to tell now because he relates a lot to the way people view the world and we want to explore those kind of issues in our story telling."
They'll gain some new powers.
"They all have a lot of powers already. If you look at Superman's powers, they're kind of spread out among the three girls," says Jennings. However, the heroes will be gaining a few new ones over the course of the first couple of episodes. "For us, looking at the fight and action sequences, we were like, 'We've got to figure something out. How can we bring something to the table that is new and different."
While Jennings wouldn't say what these new gifts might entail, he did offer this tease: "If you watch the first two weeks, you'll definitely enjoy it."
RELATED Steven Universe Creator Rebecca Sugar discusses last June's 'Steven Bomb'
The girls will still have to deal with everyday problems.
A core feature of the original series was the fact that the while the girls often went up against a spate of monsters and saved the day (before bedtime), they still had to deal with the kinds of problems kindergarteners often faced. The new series will continue with that. "A lot of our storytelling is trying to be relatable to kids, so we deal with issues that they might have," says Jennings.
However, there will be a slight emphasis on the girls' interpersonal relationships—and the problems that might arise from issues that might come up. Boyle offers up the plot of an upcoming episode as an example of this. "We did one episode where Bubbles gets tickets to see her favorite boy band and she only has two tickets, so she can only take one of her sisters. That's the big problem throughout the whole episode, but meanwhile they're battling giant monsters. That is sort of secondary, but the girls' problem is really what's at the heart of the whole story."
Jennings adds that their storytelling is more about the girls and how relatable they are to the audience than it is about fighting big monsters. "We don't really have episodes where a big monster just shows up and the girls are just hanging out and they just have to go fight it. Because really at the core, that's not the type of stories that work for us today."
The Powerpuff Girls premieres Monday, April 4, at 6/5c on Cartoon Network.
New episodes will air every weekday at the same time through April 15th, before settling into it's regular timeslot (Thursdays, at 6/5c) on April 21st.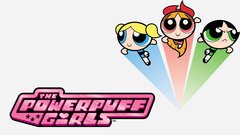 Powered by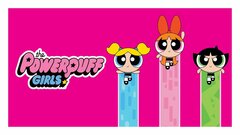 Powered by