Ask Matt: 'Watchmen,' a 'Loretta' Double Take, 'Doc Martin,' Dis-'Harmony' & More
Welcome to the Q&A with TV critic (also known to some TV fans as their "TV therapist") Matt Roush, who'll try to address whatever you love, loathe, are confused or frustrated or thrilled by in today's vast TV landscape.
One caution: This is a spoiler-free zone, so we won't be addressing upcoming storylines here unless it's already common knowledge. Please send your questions and comments to [email protected] (or use the form at the end of the column) and follow me on Twitter. Look for Ask Matt columns on most Tuesdays and Friday.
Is Watchmen HBO's Next Cult Sensation?
Question: Did you watch HBO's Watchmen, and if so, what did you think? I thought it was dark, complex, with all the makings of the "next Game of Thrones." It's even based on a previously released property, this time the seminal graphic novel of the same name. Regina King was incredible, as were most of the actors. I was even impressed with Don Johnson. Who knew? Can HBO find lightning in a bottle again with Watchmen? — Tony
Matt Roush: HBO certainly hopes so, and the early ratings have been promising if understandably short of Thrones-level blockbuster status. I've seen the first six (of nine) episodes, on which I based my positive review. It is without question dark and complex entertainment, also relevant in its commentary on white supremacy and police states, and as you noted it is extremely well cast. Wait until you meet the sensational Jean Smart, who arrives in the third episode (Nov. 3) as FBI agent Laurie Blake — though fans of the comic will know her from another guise. Which is one thing that gives me pause before declaring Watchmen the successor to Game of Thrones. I wonder if its dense mythology and its offbeat approach to heroism — where everyone including the bad guys wears masks — will be puzzling to the uninitiated. (My history with the source material is only glancing, and my favorite parts of the series have been those that aren't self-congratulatory Easter eggs.) Caveats aside, Watchmen gets more fascinating as it goes, and I can't wait to see how Damon Lindelof ties it all together — if indeed that's even his goal.
From King to Country Queen
Question: I enjoyed the Patsy & Loretta movie on Lifetime. In the TVG notes, the girl who played Loretta is called Jessie Mueller. I was excited to see she had starred in Beautiful on Broadway. Having seen the Broadway show last summer (2018), I looked at my Playbill and saw the same girl who played Carole King was named Abby Mueller. Whaaaattt?? Why would she change her name like that?? — Linda in VA
Matt Roush: She didn't. As incredible as it may seem, after Jessie Mueller won a Tony for creating the role of Beautiful's Carole King on Broadway, she was replaced by her sister, Abby. Just as incredible is Jessie's versatility. Having triumphed in channeling King, she was equally convincing in her portrayal of Loretta Lynn in the TV-movie. (I've also seen her perform some of Loretta's songs live in impromptu concerts for the press. She really is that good. And Megan Hilty as Patsy Cline is no slouch, either.)
Is There a Doctor in the House?
Question: Could you tell me if Doc Martin is ever going to be shown on PBS again? I thought there was one last season. Love that show. — Roberta, Wheeling, W.Va.
Matt Roush: The ninth, and not necessarily the last, season of Doc Martin is currently airing in the UK, with episodes streaming exclusively on Acorn TV a day later. At some point, the new episodes are expected to be syndicated to PBS stations the way past seasons have been done — unlike Masterpiece dramas, Doc Martin isn't licensed to PBS but sold individually to stations in the system. No timetable for Season 9's syndication yet, and because Acorn has an exclusive window on the series for now, you'll probably need to be patient. Keep checking with your local PBS station for updates. (And no news on a renewal for a 10th season yet, although reports that this would be the final season may have been premature.)
Think Before You (Fake) Drink!
Question: In the few minutes I could endure Carol's Second Act, I was distracted more than once by my pet peeve. When actors hold and drink from what they are pretending to be a container of some liquid, they betray that they are just acting by how they hold the container, which is usually empty. Carol actually held hers horizontally a couple of times. This overlooked detail removes me from the believability of the moment. Actors in both TV and film are unaware of their oversight. If they would just add some mass to their containers, it would be more realistic. Meryl Streep would never make this mistake. — Pam
Matt Roush: Meryl Streep would never make a show like Carol's Second Act, either, but that's another story. At least you're not complaining about the souped-up audience laughter, which seems to be the most frequent viewer complaint about Carol — at least in my mailbag. That and the writing. Not that it seems to matter, since Carol and the rest of CBS's slate of freshman series just got full-season pickups. But yes, as pet peeves go, this is a good and not uncommon one, and your spotting the actor holding a container horizontally seems especially egregious. I know if I were a medical intern, I'd be holding on to my coffee (which I don't even like) for dear life, not treating it as a disposable prop. Should be taught in Method Acting 101.
Finding No Harmony in NBC's New Comedy
Question: I can't believe you thought the program Perfect Harmony is hilarious. It's second episode was insulting to people who live in small towns or rural areas. It made everyone in it seem like mental defectives. If that happened with black families, everyone would be outraged, and rightly so. I'll never watch it again. — Unsigned
Matt Roush: To be precise, in my most recent comment on Perfect Harmony, I noted that Bradley Whitford, not the show, was hilarious with his curmudgeon act. I'm not going to pretend this is a classic sitcom worthy of accolades, but having grown up on shows like The Beverly Hillbillies back in the day, I'm also not willing to go into high dudgeon over the broad portrayals in what is by and large a harmless comedy after a grumpy fish-out-of-backwater. (I grew up in what I refer to as Kentuck-iana, mostly Indiana but right across border from Kentucky, so I may have a thicker skin than most.) One of the things I actually appreciate about Perfect Harmony is that the cast is more diverse than most TV comedies set in that part of the country, and while the characters are all pretty silly, which could be seen as insulting, there's an underlying core of sweetness that has kept me tuning in when I seek a light half-hour of escape from negativity. But mostly, I'm there for Whitford and the adorable Anna Camp.
Calling for Saul
Question: We think Better Call Saul is terrific and is just as good as Breaking Bad (in fact, we like it more). My question? When the heck is it coming back???? — Cathy
Matt Roush: Still no word, and maybe it's worth addressing this FAQ again because it's now been more than a year since the fourth-season finale, which aired last Oct. 8. The current estimate is sometime in 2020, hopefully early in the year, and maybe the delay has something to do with Vince Gilligan returning to the Breaking Bad world to write and direct the Jesse Pinkman movie sequel, El Camino, for Netflix. (See my review.) Whatever the reason, I'm sure it will be worth the wait, although going so long between seasons — and it isn't the show's first extended hiatus, although this will be the longest break — doesn't do much for any series' momentum.
And Finally…
Question: Regarding the recent item about Stephen Colbert reruns airing the week of Oct. 14: On a previous show, he had accepted an invitation from New Zealand's prime minister to come to her country. On Monday night's episode, he confirmed they'd been there and shot a number of segments he'll air in a couple of weeks. So not really time off, per se. And several late-night shows aired reruns that same week, for that matter. — Paul
Matt Roush: Thanks for the update. I noticed that as well on Monday's show, and as previously noted, I don't begrudge people in those jobs taking breaks — or even in this case a busman's holiday. Much of my mail is considerably less forgiving, but to be honest, when Colbert and the others are in repeat mode, I just find other ways to fill the hour. TV is a bottomless pit anymore, and even we who do this for a living can't keep up, so I almost welcome the occasional rerun.
That's all for now. Thanks as always for reading, and remember that I can't do this without your participation, so please keep sending questions and comments about TV to [email protected] or shoot me a line on Twitter (@TVGMMattRoush), and you can also submit questions via the handy form below. Please include a first name with your question.
Powered by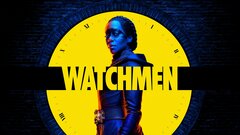 Powered by