How the 'Supergirl' and 'The Flash' Crossover Finally Came Together
Although The Flash and Supergirl crossover falls in Supergirl's freshman season, it's been a long time coming for the team involved with both shows.
"We always wanted to do it," executive producer Greg Berlanti told reporters at a screening of the hour. "From the day we cast Melissa [Benoist], the notion of her in scenes with Grant [Gustin]—or maybe someday, in the best of all worlds, [Arrow star] Stephen [Amell]—it's exciting to think of them on screen together. And there was a similar tonality to the shows."
VIDEO: Behind the Scenes of The Flash–Supergirl Crossover
But the notion of doing a crossover between the two shows was complicated: in addition to the shows being on different networks, Supergirl films in Los Angeles while The Flash shoots in Vancouver.
There was also the tricky issue of setting up how the characters could meet, since Supergirl (and Superman) don't exist in The Flash's world. "We were introducing Earth 2 and the multiverse in Flash; that had to work [to pull off this crossover]," Berlanti said. "We said very openly, Flash and Arrow have to exist in a universe where there's no Superman, or you would have heard about him; they would have had at least one conversation about him."
With The Flash able to pull off the multiverse this season, the teams still waited to bring the two worlds together. "We thought we might wait until the second season, but after Christmas we were planning out the final third of the year, and we saw a way we thought we could do it," Berlanti recalled. "It felt like the right time for him to enter her world, and help her out. It all came together."
RELATED: Supergirl's Team-Up With The Flash: 'One of the Most Fun Episodes'
It took a bit of schedule juggling to get Gustin to Los Angeles—twice—during The Flash production to film his parts of the episode, but production was able to make it work. "Juggling Grant Gustin's schedule with our own was really challenging, and thank you to all the crews," Supergirl executive producer Ali Adler said. "It was really amazing to see [them together]; it was almost as if he was a big brother, giving his wisdom. I grew up on Glee [where Benoist and Gustin both had arcs], and it was lovely to see their banter, and how much they care about each other."
Benoist, for her part, was thrilled to see Kara and Barry meet—and team up. "It's what we imagined it to be and more," she gushed. "Even just looking at the comic cover we recreated was incredible!"
Of course, when two heroes band together, they need to face formidable foes. Enter Silver Banshee (Italia Ricci) and Livewire (Brit Morgan). "We were setting up Silver Banshee for several episodes [and] that was actually a lot of fun: to bring on Italia and establish her as Siobhan [first]," executive producer Andrew Kreisberg said.
PHOTOS: 7 Crossovers That Made for Great TV
"A lot of times, our shows tend to be so much about the heroes and so much about the heroes' internal lives that the villains tend to get short shrift. It was a real opportunity for us to introduce a character and to have them really stay on the show for a while and get to know them—and maybe even like them a little bit—so that when they did transform, it actually meant something as opposed to just the crazy thing that happens at the end of act one."
"For our money, we thought Livewire was one of our most successful villains from early on, so we were very much interested in bringing her back," Kreisberg continued. "And if you were going to have two heroes, you're going to want to have multiple villains. An early version of the story actually had Bizarro teaming up with them, as well, and it was going to be three against two, but it proved to be financially irresponsible. So we stuck with the two."
While Kara and Barry find a natural friendship in the episode, some of Kara's friends will handle the newest man in her life better than others. "James is so jealous," Mehcad Brooks laughed. "Super, super jealous. It's funny because Barry's such a nice guy and he has things in common with Kara."
However, Winn is "going to totally geek out," Jeremy Jordan said. "It's someone who is super fast and can get him ice cream at any moment; it's great and exciting for Winn. He's also super smart, so he can talk about computer programming."
Now that the teams have successful established their first crossover, they're open to doing it again in the future. "They were born to fly together," Berlanti said. "It lives up to the hype."
Supergirl airs Mondays at 8/7c on CBS.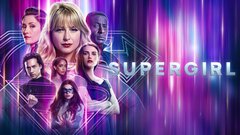 Powered by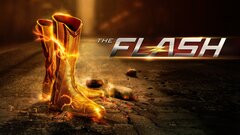 Powered by