'Supergirl's Team-Up With 'The Flash': 'One of the Most Fun Episodes'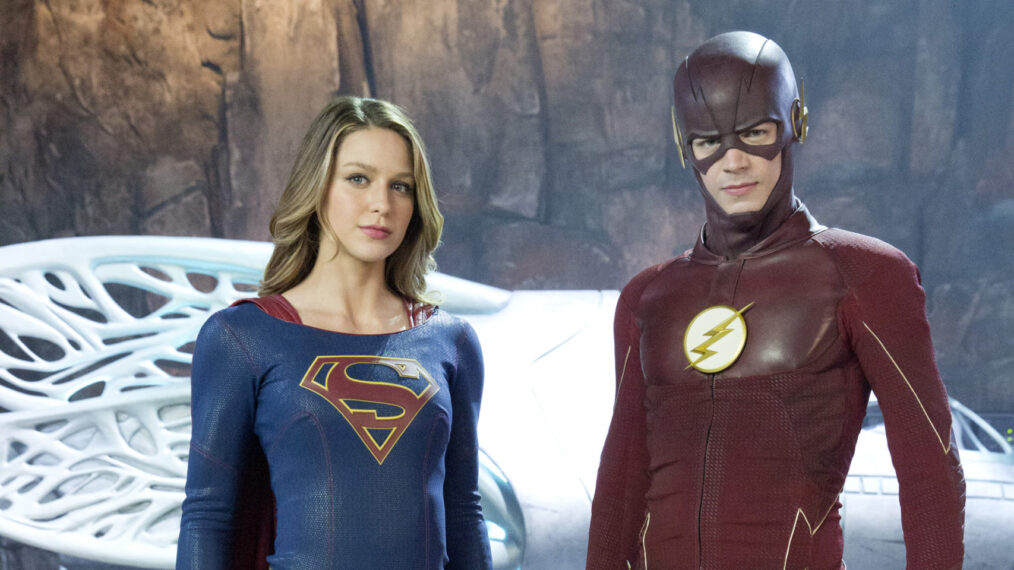 Faster than a speeding bullet and able to leap tall buildings, The Flash and Supergirl are the perfect pair for an epic mashup, which is exactly what's on tap when Barry Allen (Grant Gustin)—The CW's fastest man alive—crosses paths with Kara Zor-El (Melissa Benoist), CBS's Kryptonian dynamo in Supergirl's March 28 outing. "It's one of the most fun episodes of any of the shows we've ever done," says Andrew Kreisberg, executive producers of both series (as well as The CW's Arrow).
VIDEO: Get a First Look of Supergirl Meeting The Flash
The team-up comes courtesy of a rare collaboration by the two networks. "You know, you guys were talking about it [in the press] before it was a reality or even something that could really happen," Kreisberg notes, adding that he and executive producer Greg Berlanti had privately toyed with the idea as nothing more than a possibility. "It was one of those, 'One of these days we'll do it.'" Once it became clear that they could actually pull it off this season, arranging Kara and Barry's inter-network hang proved to be a "fairly simple" process.
"We went to Peter Roth, who's the head of Warner Bros. Television, and got his approval," Kreisberg explains. "Then we went to Mark Pedowitz at The CW to get his blessing, and he was so generous to allow one of his characters to go to a different network…I think [it happened] because everybody wanted to see it."
Including Gustin. "Obviously, the most important person we had to go to was Grant and he was really excited," Kreisberg continues, laughing that his pitch to the actor brought up flashbacks to the first time Barry Allen partnered with Arrow's Oliver Queen (Stephen Amell). "It's funny though, because I said, 'You're going to be the Oliver this time' and he was like, 'Wait a minute. I'm going to be like, all dark and brooding?!'"
PHOTOS: 7 Crossovers That Made for Great TV
Given that both shows share a sunnier tone than Arrow, a bleak Barry is not in the cards. Instead, Kreisberg says that we'll see Allen's upbeat, more seasoned superhero serving as a bit of a Jedi master-slash-shrink to his new friend. "It's really nice to watch him tell Kara 'I've been doing this for a while and I know you're going through some stuff right now, but I can tell you that it does get better.'"
So how do the two wind up crossing paths, anyway? Well, it all starts when Barry goes full-on beast mode with the super-training. "We know [on The Flash] that Barry has been focused on getting faster in his efforts to take on Zoom, and he accidentally goes so fast that he jumps dimensions," continues Kreisberg. "So we're saying that Supergirl takes place on a different Earth from the one that The Flash takes place on…that also explains why the characters on The Flash and Arrow have never commented on the fact that Superman lives in Metropolis."
Loaded with shout-outs to various characters within the Arrow-verse, a little #TeamSupergirl jealousy (James is not thrilled with the new metahuman in Kara's life) and even a race between the two DC Comics all-stars, the hour—titled "Worlds Finest"—also finds Siobhan (Italia Ricci) morphing into the menacing Silver Banshee and springing the volatile Livewire (Brit Morgan) from incarceration. With two baddies to deal with, Kara will definitely welcome the speedy assistance from Mr. Allen. In fact, it sounds like both benefit from their tag-team adventure.
"Both Kara and Barry are going through some fairly heavy stuff at this point in their respective shows, so we decided to treat this episode as a little bit of a breather…especially for Barry," Kreisberg says. "He gets to leave his troubles behind in Central City, so that we could really have the heart and humor that both of these shows do so well."
[jwplatform SZaITtTy]
Supergirl, Mondays, 8/7c, CBS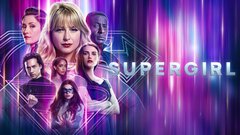 Powered by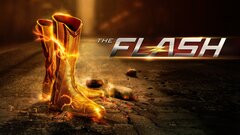 Powered by