What's Worth Watching: 'Banshee', 'Motive', 'Saturday Night Live' and more for Friday, April 1 and Saturday, April 2
Banshee (Friday, 10/9c, Cinemax): Jumping forward two years to open its fourth and final season, this brutal thriller gets our attention with several shocks, starting with the new mountain-man look Lucas Hood (Antony Starr) is sporting in his retreat from corrupt civilization, and soon thereafter with the identity of a well-known victim of an apparent serial killer. There's a new sheriff in town, but the town of Banshee hasn't exactly cleaned up its act, with warring factions stirring a caldron of violence in which Hood once again finds himself immersed. And wait till you meet the new mayor!
Motive (Friday, 10/9c, USA): No, this isn't an April Fools joke. The Canadian procedural, which aired for two summer seasons on ABC before being canceled—though it continued production up north—will present its long-delayed third season on USA. Only six months will have passed between seasons when the new episodes begin, with Detective Angie Flynn (Kristin Lehman) returning to the Homicide division to solve a case after a period of self-imposed exile.
Saturday Night Live (Saturday, 11:30/10:30c, NBC): Game of Thrones won't premiere until the end of the month, but SNL is whetting our appetite by inviting two-time Emmy-winner Peter Dinklage (fan favorite Tyrion Lannister) to make his first appearance as guest host. Can we hope for surprise visits from other Westeros-ians, perhaps even a jokey update on Jon Snow? Musical guest: occasional Voice coach Gwen Stefani.
Inside Weekend TV: Pay close attention to intentional bloopers in Friday's April Fools installment of CBS's The Price Is Right (11 am/10c), and you could win a trip to Costa Rica. … You'd think they've been everywhere by now, but CBS's The Amazing Race (Friday, 8/7c) makes its first visit to Yerevan, Armenia, with an Express Pass at stake for the winner of the leg. … Figure-skating fans can keep up with men's and pairs' competition on NBCSN from the ISU World Figure Skating Competition in Boston, with the ladies' free skate airing on NBC in prime time Saturday (9/8c). The irrepressible tag team of Tara Lipinski and Johnny Weir will host the broadcast, with play-by-play announcer Tom Hammond.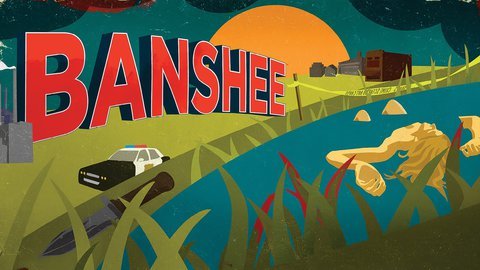 Banshee
where to stream
Powered by