'Fear TWD' Director Sydney Freeland on Western Influences, On-Set Singing & That Pool Walker
[WARNING: The following contains MAJOR spoilers for Fear The Walking Dead Season 5 Episode 14, "Today and Tomorrow."]
In many ways, Fear The Walking Dead's "Today and Tomorrow" was an episode that felt satisfyingly inevitable.
Many scenes seemed to have been a long time coming. Morgan at last letting go of his grief? Finally. Morgan getting his battle stick fixed? It was bound to happen someday. Ruben Blades singing in an episode? Seems natural, in hindsight. Al continuing to pursue the greatest story she's ever uncovered, despite the fact that it might get her killed? Of course she would.
We chatted with Emmy-nominated director Sydney Freeland (Grey's Anatomy, Her Story) about how the show's western influences inspired her vision for the episode, what it took to film those suspenseful scenes with Althea battling a walker in a swimming pool and how Karen David and Ruben Blades performed their lovely duet.
It looks like this is the first time you've directed an episode in the Walking Dead universe. Is that true?
Sydney Freeland: It is!
So, how much did you know about the show going into it? Had you ever watched Fear, or The Walking Dead?
I was certainly aware of the Walking Dead phenomenon coming into it. I had seen episodes of The Walking Dead, and then I went through the Fear seasons. I did a deep dive with Season 4, because that has the look, feel and tone that we're coming into Season 5 with.
How did what you knew—or didn't know—about the TWD universe shape your vision for how you wanted the episode to look and feel?
Michael Satrazemis was specific with what they wanted to do, and they referenced old westerns, specifically The Good, The Bad and The Ugly. It was a lot of interesting camera compositions and static frames. It was actually very refreshing, because the shows I had done just before that had a lot of camera movement and back and forth.
I remember there's a scene with Ruben (Blades) and Karen (David) where walkers spill out of the trees and step on the records. I remember it was, "can we move the camera on this?" It was a big to-do when we were shooting it. We moved the camera because that's what the scene was, but it was a lot of fun to shoot. I'm curious if you caught the Easter egg in the walker fight with the records?
See Also
Because even in all the horror of the zombie apocalypse, there exists moments of joy.
Oh no, I didn't!
It's one of the album covers. One of the album covers is for one of the characters on The Walking Dead who used to be a country singer, and we made a faux album for him. It's one of the records that gets stepped on.
One of my favorite scenes from this episode was the sequence with Althea fighting the walker in the pool. What was that like to shoot?
It was a lot of fun, and Maggie Grace is so great. She's down to push herself with the performance and the action of everything. One of the things that came up when we were breaking down the fight scene was the fact that walkers don't have air in their lungs. So when this walker goes in the water, it's just going to sink down on top of Al like a gigantic, 200-pound weight.
I remember we tried to shoot shots of our walker, and he had already blown air out of his lungs because we didn't want any bubbles coming out, but to get our actor to sink, we had to put weighted vests on him. Because of that, we could only do takes that were 20 or 30 seconds long because we had to pull the stunt person back up. It definitely took a lot of coordination, but I was happy with the result.
See Also
Because sometimes, you just need to escape reality.
It was wonderful to hear Ruben Blades singing on the show, and it made sense given his background in music. What was it like to work with him and film that scene?
That was possibly my favorite scene to shoot. Ruben and Karen have great chemistry, and behind the scenes, Karen is a gifted musician. Both her and Ruben spent a lot of time outside of shooting practicing this little routine; it's supposed to look improvised, but they spent a lot of time practicing to make it look improvised because they're both amazing singers.
When it came time to shoot it, I thought it played well hanging back and observing these two—we didn't need to go in and get closeups on them. Ruben did one take where he has a line where he says, "What makes you think I can sing?" I looked and there was a little bit of a wink in his eye, but he was also staying in character. It was so fun to dig into all of that.
Do you have any fun behind-the-scenes stories to share from the episode?
I was so impressed with Karen and Ruben. I remember Karen sending me iPhone clips of her rehearsals with Ruben, and we had many conversations about the Traveling Wilburys song and how to approach it. It was so fun to be part of that process, because it definitely did evolve from this place of it being beautifully choreographed, where they're both in the right pitch and tone, to saying, "Okay, let's come off it a little. We don't want it too good."
And were they singing on-set that day? Was it fully their performance?
That was 100 percent their performance.
Fear the Walking Dead, Sundays, 9/8c, AMC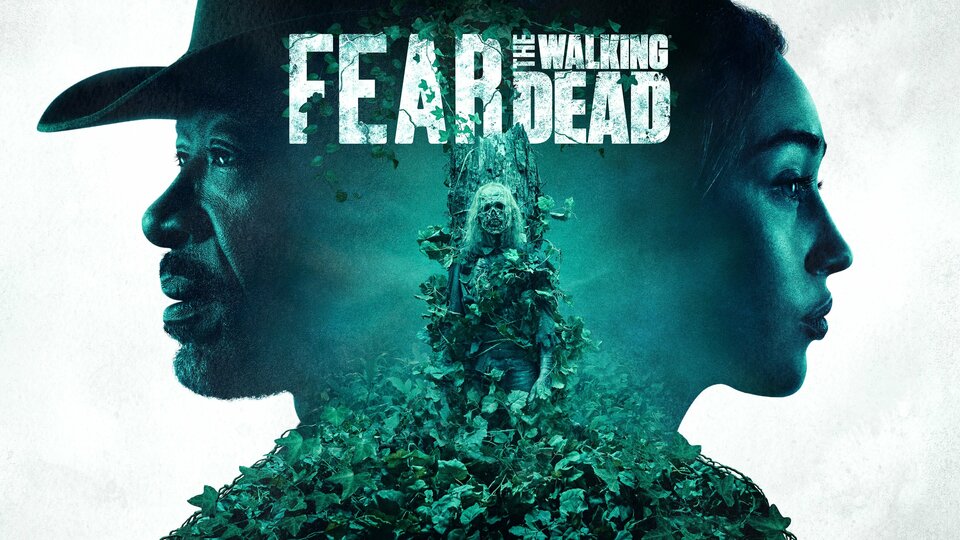 Powered by