What's Worth Watching: 'Supergirl', 'Crazy Ex-Girlfriend', 'Jane the Virgin' and more for Monday, March 27
Supergirl (8/7c, CBS): In a crossover of superheroic proportions, The Flash (Grant Gustin) arrives from an alternate universe—we know it as The CW—to help Kara (Melissa Benoist) take on the Silver Banshee and Livewire. In return, she'll help him find his way home. (Though if Cat Grant gets her claws in this adorable speedster, he may never leave National City.)
Crazy Ex-Girlfriend (8/7c, The CW): Ooh, Greg (Broadway star Santino Fontana) finally gets a big fantasy number again—a confirmed slacker's "I don't care" manifesto titled "I Could if I Wanted To." We, of course, know what/who he really wants: Rebecca (Rachel Bloom), who's determined to be "normal" and rid herself of all things Josh Chan—a situation complicated when Josh's sister (Tess Paras) asks her to be a bridesmaid. Rebecca sees this as a chance to make amends with Josh's heinous girlfriend Valencia (Gabrielle Ruiz), which horrifies Paula (Donna Lynne Champlin). Let the wacky complications begin.
Jane the Virgin (9/8c, The CW): On The CW's other most enjoyable comedic soap, like Crazy happily renewed for another season, Jane (Gina Rodriguez) and Michael (Brett Dier) are making their own wedding plans—but with complications both natural (a flood) and man-made, when Rogelio (Jaime Camil) insists on a huge ceremony worthy of his BFF Charo. And where will the new couple live? Not too far from Mateo's baby daddy Rafael (Justin Baldoni). He insists.
Inside Monday TV: Season finales of Freeform's The Fosters (8/7c) and Recovery Road (9/8c) are heavy on the adolescent angst, while VH1's guilty-pleasure Hit the Floor (10/9c) wraps its third season with new heights of steamy melodrama, including a twist in the fight for ownership of the Devils. … From the non-fiction aisle, the award-winning documentary Only the Dead See the End of War (9/8c, HBO) follows Australian journalist Michael Ware's journey from the start of the Iraqi invasion deep inside the insurgency that followed, which helped feed the creation of ISIS. … PBS's Independent Lens profiles An Honest Liar (10/9c, check local listings at pbs.org) in a study of James "The Amazing" Randi, a magician who became a whistle-blower on frauds using the art of deception to pass themselves off as faith healers and psychics.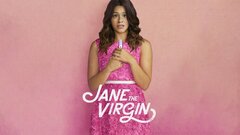 Powered by