Worth Watching: 'Greenleaf' and 'Mayans' Return, Conan Goes to Greenland (Not for Sale)
A selective critical checklist of notable Tuesday TV:
Greenleaf (10/9c, OWN): The juicy family drama set in a Memphis mega-church begins its fourth season with the Greenleafs on the outs, having lost their church to Bob Whitmore (Beau Bridges) and Harmony & Hope Ministries. Grace (Merle Dandridge), serving as interim head pastor, works from within to bring her family back into the fold, but a secret from her own past could derail their plot to reclaim the pulpit. Holy soap opera!
Mayans M.C. (10/9c, FX): The Sons of Anarchy spinoff is back for a second year of violent motorcycle-club and family intrigue, as the Mayans work a complicated game, navigating dangerous relationships with the feds, the Los Olvidados rebels and the Galindo cartel family. Amid the twists and turns, Mayans finds its most dramatic meat in the elemental conflict between estranged brothers Angel (Clayton Cardenas) and "Prospect" EZ (J.D. Pardo), who could end up putting their differences aside now that EZ believes he knows who's responsible for the murder of their mother.
See Also
Plus, find out how the cast reacts when they first see the scripts.
Conan Without Borders: Greenland (10/9c, TBS): For a TV clown, Conan O'Brien certainly gets around. On his 12th international visit, Conan hops a jet to the Danish territory of Greenland, where he jokingly prepares to "broker the deal" following the president's controversial remarks about buying the island. We'll see how the locals feel about that.
Inside Tuesday TV: The semi-final round begins on NBC's America's Got Talent (8/7c)… In advance of HGTV's upcoming A Very Brady Renovation, three stars of The Brady Bunch join Food Network's Chopped (9/8c) as guest judges, with competitors using Hawaiian ingredients in a challenge that pays homage to the Bradys' infamous Hawaiian vacation. Watch out for those Tiki idols!… A new Investigation Discovery series visits the Valley of the Damned (10/9c), aka Fremont County in the Colorado Rockies, known as "Prison Valley" because it houses 15 high-security prisons (and America's only federal Supermax), with notorious inmates including El Chapo and the Unabomber himself, Ted Kaczynski. On the outside, things can also be deadly, as each of the series' six episodes investigates a murder that rocked the region — starting with the seemingly unrelated killings of a pizza delivery driver and the state's prisons chief.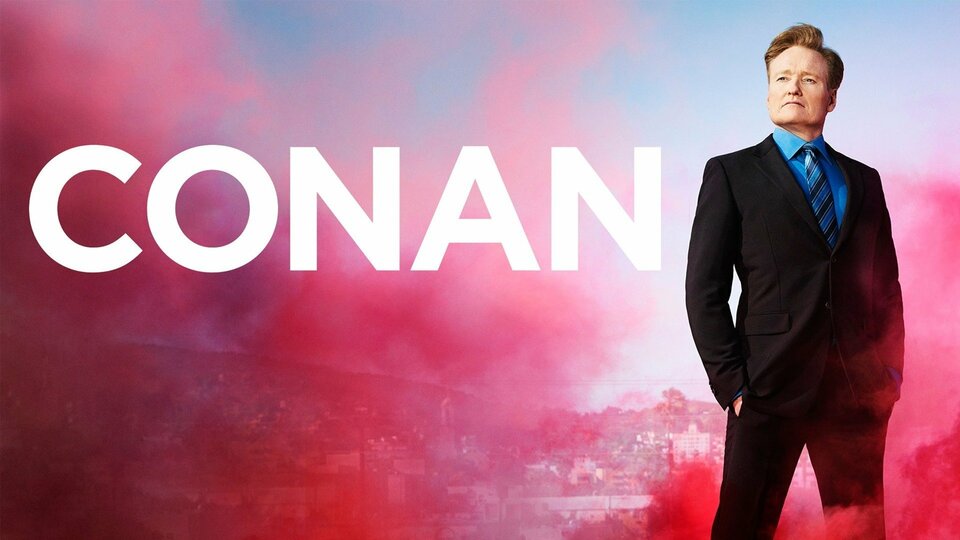 Conan
where to stream