Worth Watching: Training 'Impossible' Dogs, 'Terror' Abroad, 'Untouchable' Exposes Harvey Weinstein Case
A selective critical checklist of notable Monday TV:
Dog: Impossible (9/8c, Nat Geo WILD): Turns out you can teach an unruly dog new tricks. In a special preview of an inspiring new series that begins its regular run Sunday (10/9c), Impossible introduces canine behavior specialist Matt Beisner, who works with dangerous or misunderstood dogs which trainers won't even touch. His innovative methods help to modify the dogs' behavior while also aiming to change the relationship between animal and owner for the better. In the preview episode, Beisner deals with a pack of five bulldogs known as The Presidents, then works to tame Pax, an under-socialized pit mix he considers one of the most aggressive dogs he's ever encountered.
See Also
The second season of the provocative anthology series adds a creepy layer of supernatural shock to its re-creation of historical events.
The Terror: Infamy (9/8c, AMC): Even in 1942 Guadalcanal, where Japanese-American Chester (Derek Mio) is sent far from home to work as a wartime translator, the malevolent spirits have a way of wreaking havoc in this chilling period thriller. As if prejudice among the troops wasn't enough. Back at the internment camp, Luz (Cristina Rodio) is understandably nervous as she prepares to give birth. Creepiness knows no national boundaries in this series.
See Also
'I was behind those barbed-wire fences and living in those tar paper barracks. Now I'm going back,' he says.
Untouchable (streaming on Hulu): With new indictments against disgraced movie mogul Harvey Weinstein in the news, this documentary is particularly timely as it tracks Weinstein's rise to power in Hollywood and his public fall amid multiple charges of rape and other sex crimes. The film features frank testimony from his alleged victims (including Patricia Arquette and Paz de la Huerta) as well as former Weinstein Company employees.
See Also
Plus, George Takei and Derek Mio talk about their personal connections to the story.
Inside Monday TV: Cartoon Network presents Steven Universe the Movie (6/5c) commercial free, a musical escapade for Steven and the Crystal Gems, as they once again defend Beach City from a new threat… Go inside the Thailand cave system that trapped 12 boys and a soccer coach for three weeks in National Geographic's Drain the Oceans: Thai Cave Rescue (9/8c). In the special, advanced 3D mapping technology presents the most graphic and accurate virtual rendering of the underground chambers and escape route… Give me a C-H-E-E-S-E, what does it spell? A new series of Lifetime movie melodramas about cheerleaders, continuing over the next two weekends but starting with the Labor Day premiere of The Secret Lives of Cheerleaders (9/8c). Denise Richards stars as the ambitious mother of a transfer student (Savannah May) who tries out for the squad and becomes instant royalty when befriended by the head cheerleader (Allie DeBerry). But — there's always a but — things aren't as cheery as they seem.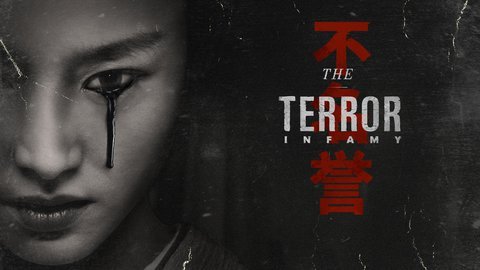 Powered by