Ratings Watch: 'Big Bang', Big 'Dead', 'Big Shots'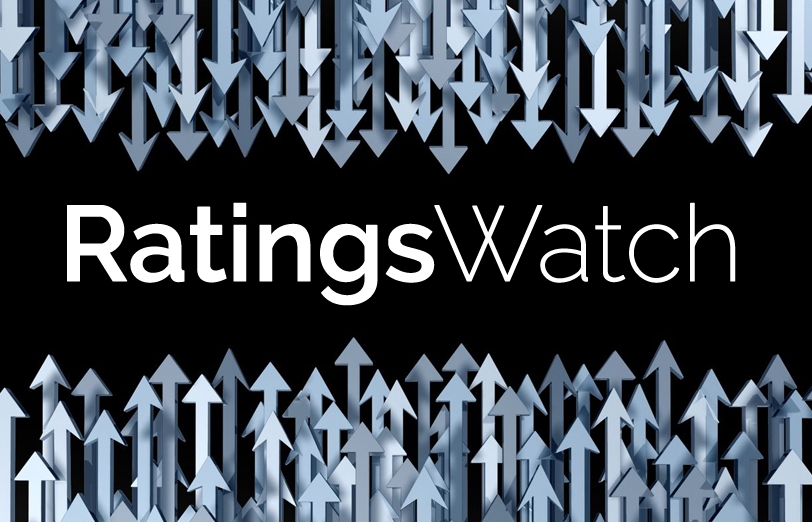 There's nothing small about NBC's Little Big Shots.
The new reality show, from executive producer Ellen DeGeneres and host Steve Harvey, debuted in its regular Sunday time slot as the No. 1 show of the week in Live+Same Day ratings. Once the Live+3 data was tallied (including three days of DVR and VOD usage), The Big Bang Theory and The Walking Dead jumped ahead.
Still, not a bad start for the biggest alternative series launch in years. According to NBC, Little Big Shots is NBC's most-watched regularly scheduled entertainment telecast since March 2005 (excluding post-Super Bowl shows) since March 2005. That's why it's probably no surprise that NBC has already renewed Little Big Shots for a second season.
Here are the top 25 shows (including Live+3 DVR and VOD data) among total viewers and adults 18-49 for the week of March 7 through 13, 2016.
Total viewers chart:
RANK

SHOW & NETWORK

LIVE+3
DAYS
DVR/VOD

WATCHED
LIVE/
SAME
DAY

1

The Big Bang Theory CBS

18.7

14.7

2

The Walking Dead AMC


16.7

12.5

3

Little Big Shots (Sunday) NBC

16.3

14.9

4

The Voice (Monday) NBC

15.3

13.4

5

The Voice (Tuesday) NBC

15.0

13.5

6

Little Big Shots (Tuesday) NBC


14.7

12.8

7

Blue Bloods CBS

13.3

9.8

8

Florida Republican Debate CNN

12.1

11.8

9

Survivor CBS

10.9

9.3

10

Hawaii Five-O CBS

10.5

8.0

11

Grey's Anatomy ABC

10.4

7.5

12

Life in Pieces CBS

Blindspot NBC

10.1

10.1

8.6

6.6

14

The Voice (Wednesday) NBC

9.9

9.2

15

American Idol (Thursday) Fox

9.7

8.1

16

Mom CBS

9.4

7.9

17

60 Minutes CBS

9.1

8.7

18

Scandal ABC

NCIS: New Orleans CBS

8.8

8.8

6.0

8.5

20

The Bachelor ABC

NCIS CBS

8.6

8.6

7.5


8.2

22

Castle ABC

8.5

5.7


23

Elementary CBS

8.4

5.6


24

CSI: Cyber CBS

8.2

6.3


25

Shades of Blue NBC

2 Broke Girls CBS

8.1

8.1

4.9

6.6
Total viewers; in millions
Adults 18-49 chart:
RANK

SHOW & NETWORK

LIVE+3
DAYS
DVR/VOD

RATING

WATCHED
LIVE/
SAME
DAY

RATING

1

The Walking Dead AMC

8.2

6.0

2

The Big Bang Theory CBS


5.1

3.5

3

The Voice (Monday) NBC

3.9

3.2

4

The Voice (Tuesday) NBC

3.7

3.1

5

Grey's Anatomy ABC

Little Big Shots (Tuesday) NBC

3.4

3.4

2.1

2.9

7

Little Big Shots (Sunday) NBC


3.2

2.8

8

Scandal ABC

Blindspot NBC

2.8

2.8

1.7

1.7

10

The Bachelor ABC

Survivor CBS

Talking Dead AMC

2.7

2.7

2.7

2.2

2.1

2.3

13

How to Get Away with Murder ABC

Life in Pieces CBS

People V. O.J. Simpson: American Crime Story FX

2.6

2.6

2.6

1.4

2.0

1.2

16

Florida Republican Debate CNN

2.5

2.4

17

American Idol (Thursday) Fox

2.3

1.8

18

Gotham Fox

2 Broke Girls CBS

Mom CBS

The Voice (Wednesday) NBC

2.2

2.2

2.2

2.2

1.5

1.8

1.7

2.1

22

Lucifer Fox

2.1

1.3


23

Quantico ABC

2.0

1.1

24

Family Guy Fox

Once Upon a Time ABC

Shark Tank ABC

Better Call Saul AMC

Limitless CBS

Blue Bloods CBS

1.9

1.9

1.9

1.9

1.9

1.9

1.4

1.3

1.3

0.9

1.1

1.2
Adults 18-49; ratings points