'Supergirl' Gears Up for The Flash's Crossover (VIDEO)
As if Supergirl wasn't electrifying enough these days, this promo trailer is all we need to verify that things are going to get even more energized when Grant Gustin's Barry Allen races from The Flash on The CW to Melissa Benoist's hood of National City on CBS.
[jwplatform 5k12A9S9]
"It's just fun, you know?" marvels executive producer Andrew Kreisberg of the March 28 episode, which takes its inspiration and name from the Scarlet Speedster's team-up with the Man of Steel in 1967's Superman No. 199. "When you see any comic book that has more than one hero on it, it just makes [fans] smile. And it doesn't matter which book it is, whether it's Batman and Green Lantern, or Superman and Robin, or Wonder Woman and Nightwing. That stuff is just fun to see," he continues. "So to see Supergirl and the Flash, especially because they are A-List characters, it's just super exciting."
QUIZ: Test Your Knowledge About TV Superheroes
Supergirl airs Mondays at 8/7c on CBS.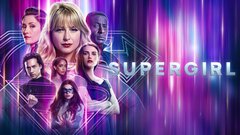 Powered by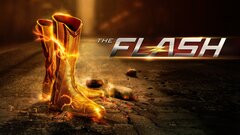 Powered by