When Barry Met Kara: The Deets on 'The Flash's Trip to 'Supergirl'!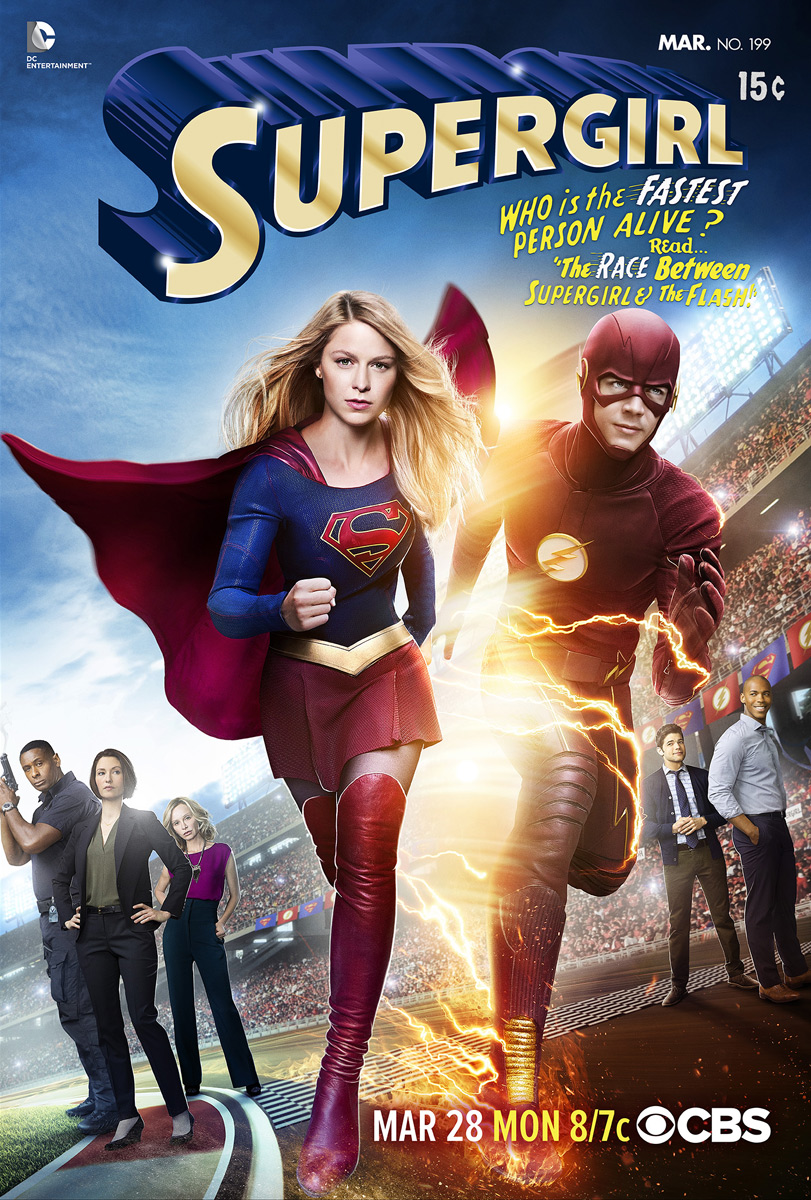 The world's finest are finally meeting up!
On Monday, March 28, Grant Gustin is bringing The Flash from The CW to CBS for a high-powered pow-wow with Melissa Benoist's Supergirl, bringing legions of superfans dreams to life.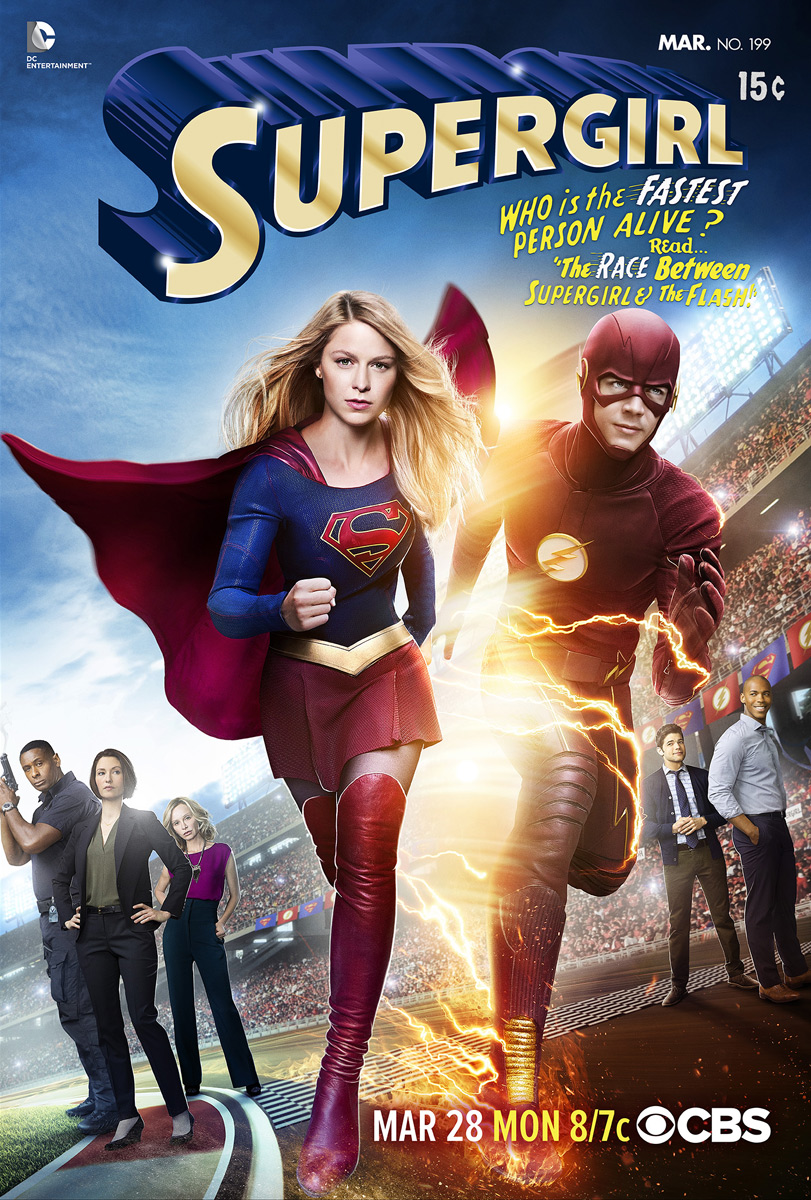 "Watching the two of them click, that friendship is instant," previews executive producer Andrew Kreisberg of the heroic team up (inspired by the cover of 1967's Superman No. 199). "Seeing them be so jazzed about each other is really just fun and it's led to all sort of funny scenes and funny lines and funny reactions from everybody else."
Brought together by Barry Allen's accidental jump across dimensions while training to bring down Zoom, the pair wind up working together on Kara's Earth to take on Silver Banshee (Italia Ricci) and the newly escaped Livewire (Britt Morgan). Being from different universes, Kreisberg says the twist leads to "a lot of fun" as both heroes deal withe the fact that neither of them know about one another.
And with Barry now the elder statesman of Kara's superverse, fans of The CW's Arrow–Flash crossovers can expect a shout-out to Mr. Allen's previous alliances with Oliver Queen (Stephen Amell). "Just like when Oliver and Barry shook hands and said 'Partners,' in their crossover, Kara says "Help me stop these guys and I'll help you get home," and they similarly shake hands and say "Partners'."
Unfortunately, the hour doesn't include a nod to Gustin and Benoist's shared experiences as show choir kids on Fox, but Kreisberg does promise a slew of jokes built for The Flash and Supergirl's combined crowd. "There's not a Glee joke, but there are a bunch of meta lines that I think fans are really gonna like…they certainly made us laugh!"
Supergirl airs Mondays at 8/7c on CBS.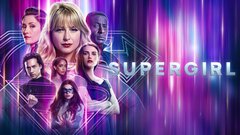 Powered by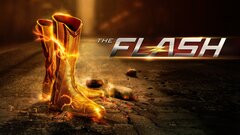 Powered by