'Sweetbitter's Ella Purnell on Tess' Big Request at the End of the Season 2 Finale
[Warning: The below contains MAJOR spoilers for the Season 2 finale of Sweetbitter, "Bodega Cat."]
If Tess (Ella Purnell) gets her way, things are about to change at the restaurant.
It was a season finale full of ups and downs for Tess. First, she's thrown off balance when she discovers the truth about Simone (Caitlin FitzGerald) and Jake's (Tom Sturridge) complicated relationship. Then she takes some control back in her life when, at the end of "Bodega Cat," she goes to Howard (Paul Sparks) and tells him to fire Simone.
What comes next? Well, Starz has yet to renew Sweetbitter for a third season. "I can't say anything, I wish I could," Purnell told TV Insider. "I will know when you know."
Read on for Purnell's thoughts on Tess' journey, her complicated relationship with Jake and Simone, and more.
Can you talk about Tess's journey and how she's changed since we first met her?
Ella Purnell: In Season 1, [it was a question of] is she going to get the job? Is she going to keep the job? But in Season 2, the stakes are no longer with the restaurant. The stakes are now with her personal character and development. The difficulty was how to engage an audience and how to create a storyline beyond that.
The way they did it was really interesting because the theme of the season is power. We had a whole storyline about Howard that brings in the question of abuse of power in the workplace. There's power in immigration [issues]. There's power in overcoming racial harassment. For Tess, there's the question of how is she going to come into her own power, figure out what it is she wants to say, and then learn how to ask for what she wants?
I think it's really relatable for everybody, but especially for young women, giving yourself permission to ask for what you deserve. It does take experience and practice to actually say, 'I deserve this. I want this. I should have this promotion or pay rise or whatever it is.' It doesn't always come easily, but it's important.
Along those lines, in the final scene of the season, we see Tess tell Howard he should fire Simone. Does she think that will work?
She thinks it's for the greater good of the restaurant and for Simone, and I think she does think it will work. She's been told by Sasha, "ask for what you want, ask for what you deserve." And then she actually gets to practice it. I'd love to see Howard's reaction.
How does Tess view Simone and Jake's relationship before these last episodes and after them? How much does that influence her decision to go to Howard?
I think a lot of people thought when we were filming it that Tess was betrayed and angry because of Jake. It's not because of Jake, it's because of Simone. Jake is just as in love with Simone as she is with Jake, even if she doesn't fully realize that yet.
It's about betrayal of friendship. It's about trust. It's about Tess having issues with her mom and finally trusting another maternal figure, and having it turn out like that, having it turn out the same way is utterly heartbreaking for Tess. Maybe she's kind of triggered, and maybe she overreacts, but I think she goes through this journey of trusting them and then having that taken away from her again. It kind of feels like a fight she can't win with Jake and Simone.
Where do you think she wants things to go next with Jake and Simone? Just seeing them every day, if, say Howard doesn't fire Simone?
It's a journey for all of them. Simone has to let go. Jake has to come into his own and do some personal healing, and I think Tess has to figure out what her boundaries are, what she deserves, where she draws the line.
Can you talk about Tess' feelings for Will? She says she should want him, "kind of" does, but her focus is Jake, but she still can't seem to let Will go, either.
Part of being 23 is making mistakes and realizing who you are, and you have to do some really s***y things sometimes, to be able to understand strength of character.
Poor Will. Everyone has that, right? The good guy that they should fancy but they don't really. That's the difference between a head crush and a body crush. Jake is the body crush, the visceral, animalistic, just pure want and need, and I think Will is the sensible one that she knows she [could] bring him home to her parents.
One of the relationships I enjoy the most is Tess and Sasha's. It's been so entertaining and fun and heartfelt. We've seen him help her, and then this season, we saw her help him. Can you talk about that relationship?
I love Daniyar. He's so easy to act with. This season as we show more stuff with other characters, Tess starts to realize that the world is bigger than her. Sasha has his immigration status which is something that an American, white, and straight woman of privilege is never going to understand.
What I love about them is Sasha grounds her and teaches her things. Yes, she is a little naive, and yes, she does not think about other people or how privileged she might be. She's never met anyone like Sasha, who tells people exactly how it is and is so honest and so sweet.
I also think the relationships we develop in those high-stressful, intensive work conditions are unlike any other. Of course you're going to end up falling in love with your coworkers or treating them like family. The relationship they have is really, really special.
The series briefly touched on this, with Ari and the fact that these aren't people who would necessarily be friends if they didn't work together. Which coworkers do you think Tess would stay friends with if they moved on from the restaurant?
I think most of them. I'd definitely say Ari and Sasha. She doesn't really know anyone else outside of the restaurant. Or she'd be forced to make new [friends], which wouldn't necessarily be a bad thing.
There was that talk about Howard going to Home Bar with them. But what do you think that would look like?
I think it would be very hilarious. It could go so many ways. Maybe he'd get really drunk and start hitting on the members of the staff or maybe he'd just have some really hilarious stories. I think all the other characters would be really quite obsessed with the fact that he was there in the flesh with them. I think that would be a talking point for the restaurant for many, many years to come.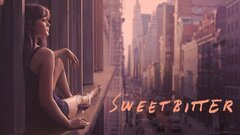 Powered by