Seth Rollins on Being a WWE Locker Room Leader, Relationship With Becky Lynch, 'Raw Reunion'
Seth Rollins has held countless WWE championships, frequently headlines events and stood at the top of the mountain at WrestleMania. Despite all his success, "The Architect" remains as much a fan as he was growing up watching his idols at home in Iowa.
Many of them will be in attendance for a huge Raw Reunion special coming up Monday, July 22, in Tampa. The guest list reads like a who's who of the biggest names in the history of the industry. Among those "The Architect" is especially excited about are Hulk Hogan and Shawn Michaels.
"If you can sit around for five minutes and pick their brains on pro wrestling. You never get sick of being around these guys. They are incredible," Rollins said. "They paved the way for all of us to do what we do. And those two guys are definitely the reason I do what I do now."
The 33-year-old believes the added benefit of having a "Nature Boy" Ric Flair or "Stone Cold" Steve Austin is the energy they bring to the backstage area. The positive vibes can be infectious.
"It seems like everyone is there to have a good time as opposed to just being at work," Rollins said. "Mondays are work for us obviously. We're making a TV show, from writers to producers to talent. Sometimes we get caught up in the process and work, work, work. When we have shows like this, we get to slow down a bit and celebrate the joy a little more of what we do on a day-to-day basis. It's nice to have them around to brighten the mood a little bit."
In the modern era, Rollins is one of the most reliable and popular performers under the WWE banner. He takes pride in his team and in recent months subconsciously took a more active leadership role in the locker room. When it came to trolls on social media, he decided to clap back. Rollins reached a breaking point.
"I have always been proud to work for the company. I just think it got to where it became cool to criticize WWE because we are so big and popular," he said. "It just sucks that this is the society we live in now where it's much easier to point out all the things you think is bad as opposed to pointing out all the awesome stuff that is going on in the world.
"It just felt to me nobody was standing up for WWE when we have a lot to be proud of. If taking on a leadership role is what you want to call it, it's certainly something where I stepped forward and put my foot down…The fact I had people from different departments shoot me texts to let me know they had my back because they felt I had their back. That was cool and validating. I felt really good I was representing many people who felt the way I felt."
The Raw superstar finds the biggest misconception about WWE is the idea everyone isn't putting forth their best efforts. The belief the company is phoning it in, which Rollins argues is far from the truth.
"We try to put out the best show possible every single time. And I'm not just talking about Monday Night Raw or PPVs. I'm talking about every live event. I'm talking about every department," Rollins said.
"So, if you see a t-shirt that comes out that you don't love, nobody is trying to put out a crappy t-shirt. Every department, everybody who is trying to do their jobs. Everybody that writes stories and gets in the ring, even if it's two minutes to have a match. Everyone gives one thousand percent effort all the time. The expectations are just so high every single time WWE does anything that I guess there is disappointment at times because expectations are through the roof.
"Fact is everyone loves what they're doing and wants to be the best. That's where all the negativity I think stems from. The fact everybody wants to be so good at it and the product to be as great as it possibly can be that it's easy to point fingers and say, 'Well, I can do better.' Or say things like, 'They're not trying hard enough.'
"Until you put yourself in a talent's shoes or anyone's shoes in any department. You can't throw stones. You just don't understand the type of work that goes into it. Just having that negative viewpoint sets a bad precedent and a tone for everybody."
Rollins is under a bigger microscope not only for his abilities in the ring. His relationship with Raw women's champion Becky Lynch is under constant scrutiny, heightened by the fact they are working together in front of the camera as well.
"You never know how it's going to be, but what's the alternative? I have another match with Baron Corbin, and she has another match with Lacey [Evans]," Rollins explained. "What's the alternative for what we are going to do for those months in the summer. It was a cool opportunity to capitalize on something that was happening in real life, and people were excited about. When I posted that photo of her and I, announcing to the world we were together, that was easily the most liked by a landslide Instagram post.
"The content was getting so much traffic on WWE, so it just made sense to bring it to the screen. One thing we didn't anticipate was you have 'The Man' character Becky portrays. It's so much different than her real life persona and how she is. Trying to mix in a bit of romance in that seemed a little weird to people at first.
"You're putting yourself out there and your relationship out there for everybody to judge. That's not easy. It's hard enough when you're by yourself for critique your art. It's a whole different deal when it's your real-life relationship where people can say what they want about it. People can be pretty harsh sometimes."
Rollins recalls his longtime friendship with Lynch before it became a deeper romantic relationship. Easing the transition is their mutual likes.
"We pretty much have everything in common," he said. "It's so easy for us to hang out. It's cool to talk shop, but we love coffee, we love food, we love fitness. We love traveling, animals. Anything you can think of. We get along so well."
Rollins teamed with Lynch at Extreme Rules in a successful outing against Corbin and Evans in a winner takes all mixed tag team match. However, before they could enjoy their victory, out comes Brock Lesner to cash in his Money in the Bank briefcase on Rollins to become the WWE Universal champion.. He will head to SummerSlam August 11 the challenger against the "Beast Incarnate."
"This one I think will look a lot different than WrestleMania. I caught him off guard at WrestleMania. I took an opportunity and seized it, but I think we are both going to be a lot more prepared going into this. I think it's going to look a lot more like a wrestling match, maybe.
"We'll see what happens. The thing about Lesnar is he is a lot of fireworks. I'm prepared more so than in the past. He knows me, and I know him. I don't think he is going to underestimate me this time around. He has seen what happens when he does that. I think you're going to see a highly contested match. This one has the opportunity to go down in history, it has the chance to achieve greatness."
WWE Raw Reunion, Monday, July 22, 8/7c, USA Network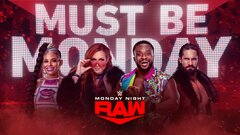 WWE Raw
where to stream
Powered by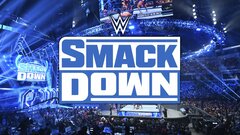 Powered by