Ask Matt: A Happy Ending for 'The Good Wife'? Plus: Blue Language on TV, 'Elementary', 'American Crime' and More
Welcome to the Q&A with TV critic (also known to some TV fans as their "TV therapist") Matt Roush, who'll address whatever you love, loathe, are confused or frustrated or thrilled by in today's vast TV landscape. One caution: This is a spoiler-free zone, so we won't be addressing upcoming storylines unless it's common knowledge. Please send your questions and comments to [email protected] (or use the form at the end of the column) and follow me on Twitter.
Question: Please tell me that Alicia and Jason are going to ride off into the sunset on The Good Wife. Best thing that has happened to the show since Will died! – Ann M
Matt Roush: I wish I could tell you—no spoilers here even if I had them (which I don't, and never will)—but I'm with you 110 percent! The most recent episode, when this beyond-hot couple couldn't get a moment's peace, was one of the most enjoyably sexy hours of TV in ages. Watching Alicia melt before Jason's wily grin is a true guilty pleasure. Julianna Margulies and Jeffrey Dean Morgan appear to be having the time of their lives, and it's contagious.
---
What the Bleep is Going on With TV?

Question: I see Ariana Grande used the S-word on Saturday Night Live. I have noticed the S-word being used more often, uncensored, by itself, in conjunction with bull—- and several other ways. This is not happening on the over-the-air broadcasts—yet—but more and more on cable that wasn't happening before, like The Magicians, where they use s— but you can hear the BEEP for the F-word. Do you have any comments about seeing s— come into its own just like d— slowly replaced darn over time on the over-the-air networks, followed by b——for both male and female genders? Innocence lost, or the audience looking for more realism from character dialogue? — Dewey
Matt Roush: What a bleep-ing good question! The Ariana Grande lip slip appears to have been an unscripted moment that got by the censors (on the East Coast, anyway), but honestly, given the general tone of SNL these days, it hardly seems to have caused that much of a fuss. There's no question that basic cable continues to push the envelope with more realistic and casual swearing, sometimes in unexpected places—when the suits on Suits unleashed their potty mouths, it was clear that USA was moving in a new direction. More and more shows, including ABC's bold American Crime and Syfy's funky The Magicians, mute or cut away from rougher profanities while leaving no doubt what's actually being said. This is all a reflection that TV is trying to stay relevant in a culture of unexpurgated social media, where innocence isn't even an option. Though it does often feel to me that some shows use such language in a desperate attempt to be "edgy," there are just as many times when it feels appropriate and earned. (The characters on The Magicians, to use your example, are irreverent young-ish adults who would seem phony if they didn't mouth off with frequent expletives.) I do feel for those who wish there were more safe havens on TV, but it's likely to be even more rare moving forward.
---
Did American Crime Blow the Ending?
Question: Last year, I tried to watch the first season of American Crime, but just couldn't get into it. Then the previews for this season started and I was interested in trying it again. After I watched the first episode, I was hooked and recommended the show to all my friends. The episode was so superb. I really looked forward to each Wednesday night to see if the show would stay as good, and each week for eight weeks it was just as great if not better (particularly episodes 7 and 8). Then came the finale this past Wednesday, which I felt was so under par versus the rest of the season and left me feeling like something was missing (and others I talked with pretty much feel the same way). What are your thoughts? — Tim in Atlanta
Matt Roush: Ambiguity is rarely TV's friend, and I can imagine that many American Crime viewers wanted more closure in that final hour. There were plenty of reversals, and some satisfying comeuppance for several of the more arrogant characters (Felicity Huffman's in particular, but also Regina King's, leading to a moving reconciliation with her humbled son), but it did leave a lot hanging, and maybe you'll feel better if you read the producer's explanation on why they left several of these storylines unresolved for the viewer to decide for themselves. Or maybe not. I was OK with the way it ended, or didn't end, because so many of these lives are a mess that it might feel even more false to tie everything up in a neat resolution. A great season as a whole, though.
---
Can Sherlock Survive a Move to Sunday?
Question: What does the move to Sunday mean for Elementary? The show is uneven, but I find it compelling and would love to see it continue. Is the time-slot move the kiss of death for its renewal chances? — Kate
Matt Roush: Not necessarily in this case. CBS is moving Elementary to Sunday at 10/9c, starting this week, to make room for a midseason tryout on Thursdays of the network version of Rush Hour later this month. Traditionally, this Sunday slot is where CBS procedurals go to be put out to pasture—a sacrificial time period during weeks of extreme sports overruns—and if CBS keeps Elementary here in the new fall lineup for its fifth season, then you can make your own conclusions whether CBS has decided that the show has peaked and could play out its final seasons in this less desirable time period. But also keep in mind that with The Good Wife departing in May, CBS may be exploring options on how to fill that Sunday void, and if Elementary pulls encouraging numbers on the night, the transfer could even give it a new lease on life. It's also just as possible that it could be back on Thursdays in the fall. Depends on how well Rush Hour does and if CBS has something new in the pipeline for fall that could be a Thursday player. Lots of variables here, but I wouldn't write this show off just yet.
---
Give Big Bang's Amy Her Due
Question: Can Mayim Bialik please win an Emmy for The Big Bang Theory this year? I believe she steals the show this season, and the writers have put Amy through a lot lately. – Stephen
Matt Roush: Wouldn't that be great. She has been nominated four years in a row in what is always a very competitive category, and the last two years I had no issue with the award going to Allison Janney for her brave and hilarious work on Mom. But you're right that Mayim Bialik is earning it this season with the ups and downs in Amy's relationship with Sheldon, and this seems to me the epitome of a great supporting character without whom a show like Big Bang would be so much lesser.
---
Is Underground Suitable for All Ages?
Question: What age would you think is appropriate to watch WGN America's Underground? I teach 7th grade, and we cover the Civil War and slavery. I thought this would be a good series to show, but I want to make sure it's not going to be too much for them to handle. – Reena
Matt Roush: This is always a hard question for me to answer. Kids today are exposed to so much more than I was, but even at that age, I was reading books (and yearning to see adult movies in a pre-VCR/DVD time) aimed at an older audience. I watched Roots avidly in its initial run, but I was in high school at the time. You may have seen last week's pilot episode already and made up your own mind. I recommend the show as a critic, but WGN America has given the show an "MA" (for mature audiences) rating, probably for its violent content, though there are also sexual situations that might unsettle and upset a young viewer, so that probably addresses your concerns. You still might want to make students aware of the series, because of how it ties into their studies of this dark chapter in American history, but leave it up to them and their parents whether it's suitable for viewing.
---
Coming Around to Limitless and Lucifer
Question: Speaking of second chances (but not Second Chance, which I don't watch), have you given Limitless a second chance? I seem to remember you pretty much hated it when it premiered, but I gave it a shot anyway. I had not seen the movie so I had nothing to compare it to but I really like it. I think it has a light breezy tone, which really appeals to me. It has some fine actors: Jennifer Carpenter, Mary Elizabeth Mastrantonio, Hill Harper. Some people have complained about the lead, Jake McDorman, but I think he is doing a fine job with it. I think the secondary characters, such as Mike and Ike and their interaction with Brian, have been a lot of fun. And I appreciate that their role has evolved too. The homage to Ferris Bueller and The Avengers was clever as well, and I really like how the music is incorporated into the stories each week. I get tired of doom and gloom and "serious" television. Sometimes a fun television show is just what I need.
And speaking of fun shows, I think Lucifer is a lot of fun, too, and it seems Tom Ellis is having a blast playing Lucifer. It makes the show worth watching if you haven't seen it. I've missed it if you've commented on it in the past. — Shelley
Matt Roush: Yes, I have had a turnaround on Limitless, and if things would ever slow down enough for me to catch up, I'll probably put a more fully formed reappreciation into print, in the magazine and/or online. I was initially put off by the premise—why would we root for a schmuck who needs a pill to be special?—and I may also have been resentful that it had taken over Person of Interest's time period (a show that's still aggravatingly in limbo). But Jake McDorman surprised me with the charm he brings to the lead role, and the writers have kept the tone so light and offbeat and creative (you might even call it "limitless") that this has become an appealing alternative to CBS's glut of same-seeming crime dramas. I wouldn't go so far as to say it's appointment TV, because obviously I haven't made a weekly appointment with it, but whenever anyone asks me about the show, I don't hesitate to recommend.
As for Lucifer, which I initially gave a mixed review, this is another case where I like the star much more than the premise, which I find awfully derivative. But I agree with you that as escapist hours, both this and Limitless have entertaining qualities that make them a nice break from the dark roads so many of TV's more "important" dramas ask us to travel.
---
Is The Real O'Neals on the Wrong Night?
Question: What was the programming department at ABC thinking, moving The Real O'Neals to Tuesdays at 8:30/7:30c after Fresh Off the Boat, where it slipped in the ratings after posting solid ratings with its first two episodes on Wednesday? Why can't The Real O'Neals just air after The Middle on Wednesdays where it can get better ratings than on Tuesdays? I think another new (or repeat) episode of FOTB should air after a new episode of FOTB. I guess ABC didn't learn its lesson after The Muppets declined in the ratings following FOTB! – Chris
Matt Roush: Well, something's got to air after Fresh Off the Boat, and ABC isn't likely to do double-runs of the same show during the regular season (or give over the time period to a repeat). ABC's intent in previewing The Real O'Neals (which I liked) on Wednesday for one week alongside the network's more established family comedies was to give it solid sampling, which it got. The Tuesday time period is more challenging, but ABC isn't going to stop trying to find a show that holds Boat's audience, and to me, O'Neals has a similar irreverent quality that makes it more compatible than The Muppets might have been. It's still early, but it's also possible that O'Neals' provocative subject matter (a gay teen in a Roman Catholic family) and outrageous tone might just be too much for many people. This might be a better fit on a network like Fox, but let's see how it plays out, because the one thing that isn't going to happen is for ABC to screw with its winning Wednesday lineup and replace The Goldbergs with the O'Neals, real or otherwise.
---
Did ABC Lie About Secrets' Return?
Question: Secrets and Lies was supposed to return mid-season. Great plot and actors. Has this show been canceled, and do you know why? — Arlene
Matt Roush: The series is definitely returning, with a brand-new mystery and mostly new characters. But it hasn't been scheduled yet, which prompts speculation that ABC might be holding it back for a summer run. Or given what a dud the new Of Kings and Prophets series is, maybe ABC will rush it onto the schedule this spring to fill that troublesome Tuesday slot, the way it scrambled after the instant collapse of Wicked City last fall. (Wonder if they now regret canceling Forever?)
That's all for now. We'll pick up the conversation again soon, but I can't do this without your participation, so please keep sending questions and comments about TV to [email protected] or shoot me a line on Twitter (@TVGMMattRoush). Or submit your question via the handy form below: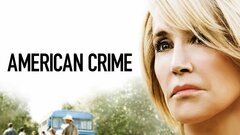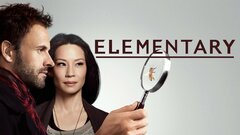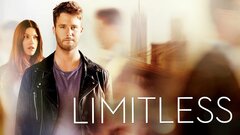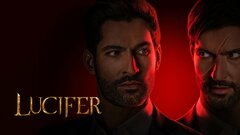 Lucifer
where to stream