'Better Call Saul' Stars Reveal Their Dream 'Breaking Bad' Cameos
Better Call Saul is cooking up more Breaking Bad cameos in Season 2.
The cast and producers of the critically-acclaimed AMC drama gathered at the Dolby Theatre in Hollywood on Saturday for the second day of PaleyFest, participating in a panel discussion and even screening Monday's brand new episode for hundreds of lucky fans in the audience.
As Saul continues to tell the story of small-time lawyer Jimmy McGill's (Bob Odenkirk) transformation into Breaking Bad's slippery defense attorney Saul Goodman, producers Vince Gilligan and Peter Gould have delighted viewers by including Easter Eggs from the Breaking Bad universe. Season 2 alone has seen the return of characters such as arms dealer Lawson (Jim Beaver) and stock broker Ken Wins (Kyle Bornheimer), and this week's episode features the return of yet another memorable face.
RELATED: Bob Odenkirk on Revisiting the Cinnabon Manager Persona
"What's difficult is not overdoing it," Gilligan told the PaleyFest audience. "We love all those characters and actors, so we have to maintain a certain level of discipline for a very organic and logical opportunity."
Before the screening and panel, we spoke with the Better Call Saul cast to see which Breaking Bad character they would most like to see return in a future episode.
Michael Mando ("Nacho")
"I would love to see any of those guys come back. Max [Arciniega] ("Krazy-8″) and Raymond [Cruz] (Tuco Salamanca) were in Episode 4 [of Season 2]. We've become such close friends so quickly that I hope to see everybody, as long as it fits into the story."
Patrick Fabian (Howard Hamlin)
"I always thought it would be funny if somehow Howard ran into [Saul's future bodyguard] Huell (Lavell Crawford) at the hot dog stand. Maybe they don't even say anything, but just the idea of the two of them standing beside one another and looking at one another, I think that would be a treat for the fans."
Rhea Seehorn (Kim Wexler)
"I was a huge Breaking Bad fan. Even just meeting the entire cast, as I have at the premieres, I think they're all amazing. But I haven't had a scene with Jonathan Banks (Mike Ehrmantraut) yet. I'm going to rope him into a scene whether he likes it or not. I'm going to make him do a scene with me. There would probably be a stare off. They're both silent people. I think Kim always has her stickers, though, at the toll booth. I don't think she likes upsetting that guy."
Bob Odenkirk (Jimmy McGill/Saul Goodman)
"I would love to see Aaron [Paul] (Jesse Pinkman). In Breaking Bad, he was the one who referenced Saul, so I imagine he's had some interaction with Saul. But my character isn't Saul yet, so I don't know, but I would love to see him in it. He's such a great actor and I'm so excited for the things he's doing. He stays busy, and I imagine when we want him, he'll be too busy to do it."
Better Call Saul airs Mondays at 10/9c on AMC.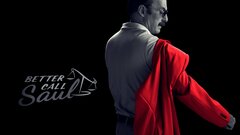 Powered by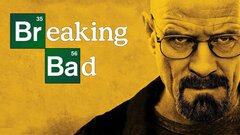 Powered by