'Better Call Saul' Season 2 Will Reveal More 'Breaking Bad' Easter Eggs
Court is back in session. Better Call Saul, the Emmy-nominated Breaking Bad prequel, picks up immediately following the events of last year's finale, which saw Albuquerque-based elder-law attorney Jimmy McGill (Bob Odenkirk) travel back to his hometown of Cicero, Illinois, to run a series of successful scams with his childhood pal Marco (Mel Rodriguez). After Marco suffered a heart attack during their final hustle, Jimmy returned to New Mexico with a renewed sense of purpose, turning down a job offer from a large Santa Fe firm and symbolically taking the first step in his transformation into criminal defender Saul Goodman.
RELATED: More New Shows Premiering in Winter
"However, people who are expecting full-blown Saul Goodman probably need to take a breath, hold it, let it out and relax a little bit," cocreator Vince Gilligan says with a laugh. "Jimmy McGill is a character whom we find ourselves rooting for, so we don't want to say goodbye to him too quickly."
And he has a lot on his plate, beginning with repairing his relationship with older brother Chuck (Michael McKean), who doesn't believe Jimmy to be a legitimate lawyer and prevented his law firm, Hamlin Hamlin & McGill, from hiring Jimmy to assist on a major case. "Chuck is a very proud man," Gilligan says. "He really does love his brother, but to even admit any wrongdoing on his own part is a tough row to hoe."
Viewers will also learn more about the personal life of fan favorite Mike Ehrmantraut (Jonathan Banks), the ex-cop and courthouse parking attendant who hired Jimmy as counsel after Philadelphia detectives rolled into town to question him about a double murder. "Yes, Mike has killed two police officers in Philadelphia in the heat of revenge, but he is by no means an assassin yet," Gilligan insists. "Mike is on a journey to becoming a different person, and sometimes change occurs in little baby steps."
Jimmy and Mike's journeys to becoming their Breaking Bad characters would not be complete without a new set of Easter eggs, which will be scattered throughout the 10 episodes. Gilligan hints there will be more time jumps revisiting Jimmy/Saul's post-Breaking Bad life as Gene, the Omaha-based Cinnabon manager, and in the spirit of last season's surprise appearance of villain Tuco Salamanca (Raymond Cruz), the producer confirms that other familiar faces from that universe will be coming to play. "We revisit a character we met early in Season 1 of Breaking Bad and haven't seen since," Gilligan reveals. "It's going to be a fun tip of the hat." No objection here!
Better Call Saul, Returns Monday, Feb. 15, 10/9c, AMC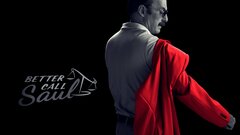 Powered by