'Better Call Saul's Bob Odenkirk Digs Deep Into Jimmy's Transformation
As Bob Odenkirk prepares for another season as legal eagle Jimmy McGill on Better Call Saul, the 53-year-old Illinois native admits that the success of the AMC series has yet to sink in. "You could sense that I was nervous [before Season 1], and I am still nervous," the actor says a month before the Season 2 premiere. "I feel like I still have to earn it."
You could argue that Better Call Saul has already earned its place as one of television's top dramas. The heavily hyped Breaking Bad prequel premiered last February to 6.9 million viewers, making it the most-watched launch in cable history. Award recognition soon followed, culminating in seven Primetime Emmy nods, including drama series and lead actor for Odenkirk. And when he was on hiatus from Saul, the former Saturday Night Live writer revisited his roots, reuniting with his Mr. Show sketch-comedy partner, David Cross, for the Netflix original series W/Bob & David (now streaming).
Just as Jimmy McGill continues his transformation from struggling elder-law specialist to the slippery defense attorney Saul Goodman of Breaking Bad, Odenkirk opens up about his own transition into a multihyphenate leading man.
Better Call Saul premiered in the shadow of Breaking Bad but quickly established its own identity and received critical accolades. How has the ride been for you?
This whole experience is so different from anything I did before that I'm still acclimating to it. I'm thankful for all the acceptance we got—the awards nods were incredibly vindicating and made me feel like I belong here. People sampled us off of Breaking Bad, and there was a generosity of spirit in how they watched Better Call Saul that helped us immensely. But we've still got a lot of people's trust to earn, and we're working toward it. So any feeling of being on solid ground, ask me after Season 3!
RELATED: Here's What You Can Expect on Better Call Saul Season 2
Is it easy to switch between your drama and comedy projects?
It actually took more work to get back into Saul. I've done so much of that kind of comedy with David, and writing those sketches is my natural default mode. The second season of Better Call Saul was a surprise to me just because I'm not used to it. Finding the character again was a journey.
Where is Jimmy in his path to becoming Saul Goodman now?
I think he's halfway there, but he doesn't know it yet. At the end of Season 1, he's literally ready to burn every bridge, and you can't blame him, because he's not getting a lot of positive support from the people around him. But he doesn't just abandon everyone he knows and loves. He tries to figure out a way to retain his relationships and yet somehow give himself a new lease on life.
RELATED: Here's What Happened on the Better Call Saul Season 1 Finale
Are you personally itching to make that transition?
I'm enjoying playing Jimmy's complications and depths. I'm not in a hurry to become Saul. I don't know if we'll ever get to see a scene that takes place during the years of Breaking Bad's story, but even if you did, you wouldn't see the same guy. That was just a front he put on at the office for the homeboys to draw in a certain clientele.
His con-artist persona—known as "Slippin' Jimmy"—seems to be a natural progression to Saul.
It's called "flow." It's literally a new psychological term now. [Odenkirk does a quick Wikipedia search] "In positive psychology, flow—also known as the zone—is the mental state of operation in which a person performing an activity is fully immersed in a feeling of energized focus, full involvement and enjoyment in the process of the activity. [It] is characterized by complete absorption in what one does." When he's in flow, that feels good for anybody. He just hasn't figured out where to go with that energy, and Saul Goodman seems like a good use of it, doesn't it?
Does Mike's (Jonathan Banks) influence push him in that direction?
For sure. Mike is a siren's song calling Jimmy to the dark side. Mike is the touchstone for his future life. They have a few run-ins this season that are beneficial to the both of them. And their begrudging respect continues to evolve. Jon Banks and I are in heaven when we get to work together. It is really fun to put these two characters in the same parking-attendant booth because the intensity and the juxtaposition between these two guys is just so much fun.
How does Jimmy's relationship with close friend Kim (Rhea Seehorn) evolve?
Kim is torn, and Season 2 is going to show her struggle to figure out how much of this guy she can tolerate and embrace. She's doing a good job of being on the straight and narrow, but she's excited by "Slippin' Jimmy" and not entirely put off by him. We get to know that character in a more dimensional way that is going to be rewarding for everybody.
Now that you've wrapped both Saul and W/Bob & David, what's next?
I just shot a comedy movie that I cowrote called Girlfriend's Day [starring Amber Tamblyn] that's going to come on Netflix in about a year. Otherwise, I don't know what else is next. I'm going to help watch the kids, take the dogs to the dog park and try to help manage life at home.
Do fans recognize you more for Saul or for sketch comedy now?
I want to say it's about half and half. In L.A., Chicago or New York, where I spend most of my time, there are a lot of people watching [the] comedy that I've done over the years. But maybe if I lived in a smaller city, it would be more Saul Goodman.
Better Call Saul, Season premiere, Monday, Feb. 15, 10/9c, AMC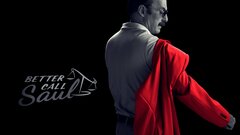 Powered by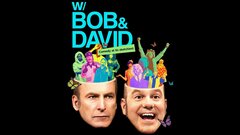 Powered by