'Veep': Kathy Najimy Says 'America Was Really Ready' for the HBO Series
Kathy Najimy's next role is a guest spot in Sunday's episode of Hallmark Channel's Good Witch, but HBO fans will recognize her from her work on Veep, which just wrapped a seven-year run.
"This project seemed to really pierce the zeitgeist in terms of really getting everyone's attention and getting such a rabid audience so quickly — so many awards, so many accolades, it was interesting just to watch the train," Najimy told TV Insider while reflecting on the comedy series. "Obviously [it had] Julia [Louis-Dreyfus] leading the pack and a really great cast and writers, and I know America was really ready for this series, so it was interesting to be a part of it."
See Also
Find out what brings the two back together in Season 5.
And if you're looking forward to more of the actress's projects, she has a few coming up. "I'm doing a documentary called Blue Woman Red Town about the 53% of white married women who voted for Donald Trump, to go out and meet them and to see what their concerns are because we all really need to unite about this subject for this election," she previewed.
She's also part of a new Disney Junior cartoon, The Rocketeer, based on a movie from the 90s about a boy who didn't tell his family he had special powers he used to save the town. "They rebooted it, so now it's a female character who's The Rocketeer, and she comes from a Lebanese family, and I'm Lebanese, so I was thrilled to get the offer to do this, to play her mom, and I run a diner in town," Najimy said.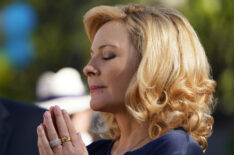 See Also
Plus, check out the fall schedule which features 'Empire' and 'The Resident' on new nights.
"Everything about it is really very just pro-female," she continued. "We see this young girl who's a superhero, which we really need more of, and we see some ethnic diversity, which I've seen very little of in my lifetime."
She is also part of Amy Poehler's upcoming animated series, Duncanville, which she called "wildly fun."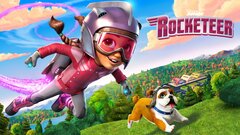 Powered by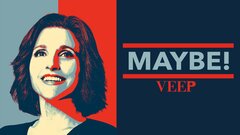 Veep
where to stream
Powered by