'Faking It' Season 3 Premiere: Is 'Karmy' Definitely Over?
Spoiler alert! Don't read the following if you haven't watched the season premiere of Faking It.
There are some things you can never recover from, and on the Faking It Season 3 premiere, it appears that the summer apart for Karma (Katie Stevens) and Amy (Rita Volk) might have damaged their friendship.
The episode kicked off with Amy back in town eager to say that she's over Karma and to pick things up where they left off—only to discover that her best friend was less than excited to see her… and was now close friends with former "nemesis" Shane (Michael J. Willett). Liam (Gregg Sulkin) also returned having discovered his Jewish heritage, and while Shane was happy to see him, he's suspiciously furtive about his plans that night. Turns out that neither Shane nor Karma wanted their friends at the lifeguards' end of summer party because they don't want them to meet Dylan, Karma's new boyfriend and Shane's new friend.
VIDEO: 4 Big Changes Happening on Faking It
And, of course, both Amy and Liam had issues with Dylan. Liam was convinced that Dylan was lying about himself, while Amy thought Karma was being fake. Shane and Liam eventually reconnected, while Karma and Amy finally aired out their feelings, culminating in a big argument with neither one apologizing for their actions. Elsewhere in the hour, Lauren (Bailey De Young) "auditioned" for new friends to replace Lisbeth (and help manage her lifestyle brand) and found the perfect person—only to realize her new bestie wasn't a perfect fit after all.
With Karma and Amy still mad at each other by the half hour's end, we caught up with executive producer Carter Covington to discuss what's in store for the estranged best friends.
A lot has happened in Karma and Amy's relationship over the seasons, and they've always managed to recover. Is this distance something they can get over?
That's the question we wanted to pose to the audience and really explore: "Can these two get back to the relationship that we all saw in the pilot, of two people who really love each other more than anyone else on the planet?" We wanted to put that to the test, so at the start of this season, the first few episodes are really exploring Karma and Amy at war and really against each other. We've worked really hard in the writers' room to have the audience see both sides of this argument, and we're going to make our case for why both Karma and Amy are reluctant to get back together. We really wanted to bring up all of the bad blood between them and really air it out and get these two to confront the main question, which is, do they want to continue as friends? Can they get back to where they were? This being Faking It and the central relationship being Karma and Amy, we didn't want to make the assumption that two people who had been through everything just easily get back and be best friends. We're going to explore what that really is like. For people who are worried that Karma and Amy are not going to make it, I urge them to stay tuned and keep watching.
Amy is pretty sure that she is over Karma now. But could 'Karmy' still be a possibility? Could there still be a chance of something romantic between them, or has that ship sailed?
That question will always linger in Amy's mind. The question is always whether or not Amy thinks that there might be a spark of hope between them. Where we are right now, she does not feel that way at all, but sometimes that comes back. Looking at the show long term, at some point I would love to explore why Karma keeps making these choices. Why is Amy so important to her, and why is losing her so all-consuming when it happens? Why does she place their friendship above everything else? I'd love to get Karma to explore it further. We'll see if we have the time. For right now, this story is less about the romantic entanglements between them and more about them as friends, and after all that they've been through, can they reconnect as the best friends that we all saw in the pilot?
Will Shane and Liam also have their friendship tested this season?
Their friendship, for the most part this season, is solid. I do feel like Shane got over Liam sleeping with his sister pretty quickly, and there's probably still some unresolved feelings there. We're going to explore that later on in the season. That does come back, but for the most part, they're pretty good this season.
I wasn't expecting Liam's dad to be dead. What made you decide to go that route instead of having Liam actually meet him and develop a relationship?
We wanted to focus right now on Liam connecting with his Jewish faith, and we debated whether his dad should be alive. By having the dad be dead, Liam's only connection to his dad is Judaism, and it felt like a clearer way to have his exploration of Judaism really mean something. If his dad was there, it would be more about connecting with his dad and less to do with his faith. We really wanted to explore faith and what it means when you really connect with your spirituality on a deeper level.
How big an effect will Liam's faith exploration have on him as the season goes on?
It's a steady process this season. We'll actually get to see his impromptu bar mitzvah [and] get to meet his Rabbi. He [will also be] celebrating Hannukah. We get to see moments and evolution of his faith.
What can you tell me about Noah, the trans character who will be introduced later this season?
I've always wanted to include a trans character in Faking It, and the time was right so we're introducing a character named Noah. He is introduced in the fourth episode and he is going to be a member of Karma and Shane's band. Obviously, on our show, when new characters come in, they mix things up and he is definitely going to mix things up between Karma and Shane. As he weaves himself into the ensemble, people become really emotionally invested. He's going to be a part of a romantic plot storyline, but that's all I'm going to say about it now because I want people to be surprised.
Is there anything you're really excited about this season?
The one exciting thing is that we're going to be exploring seasons. We're actually going to be having an episode about Halloween and an episode about Christmas. Our grand finale is at New Year's Eve.
Faking It airs Tuesday at 10:30/9:30c on MTV.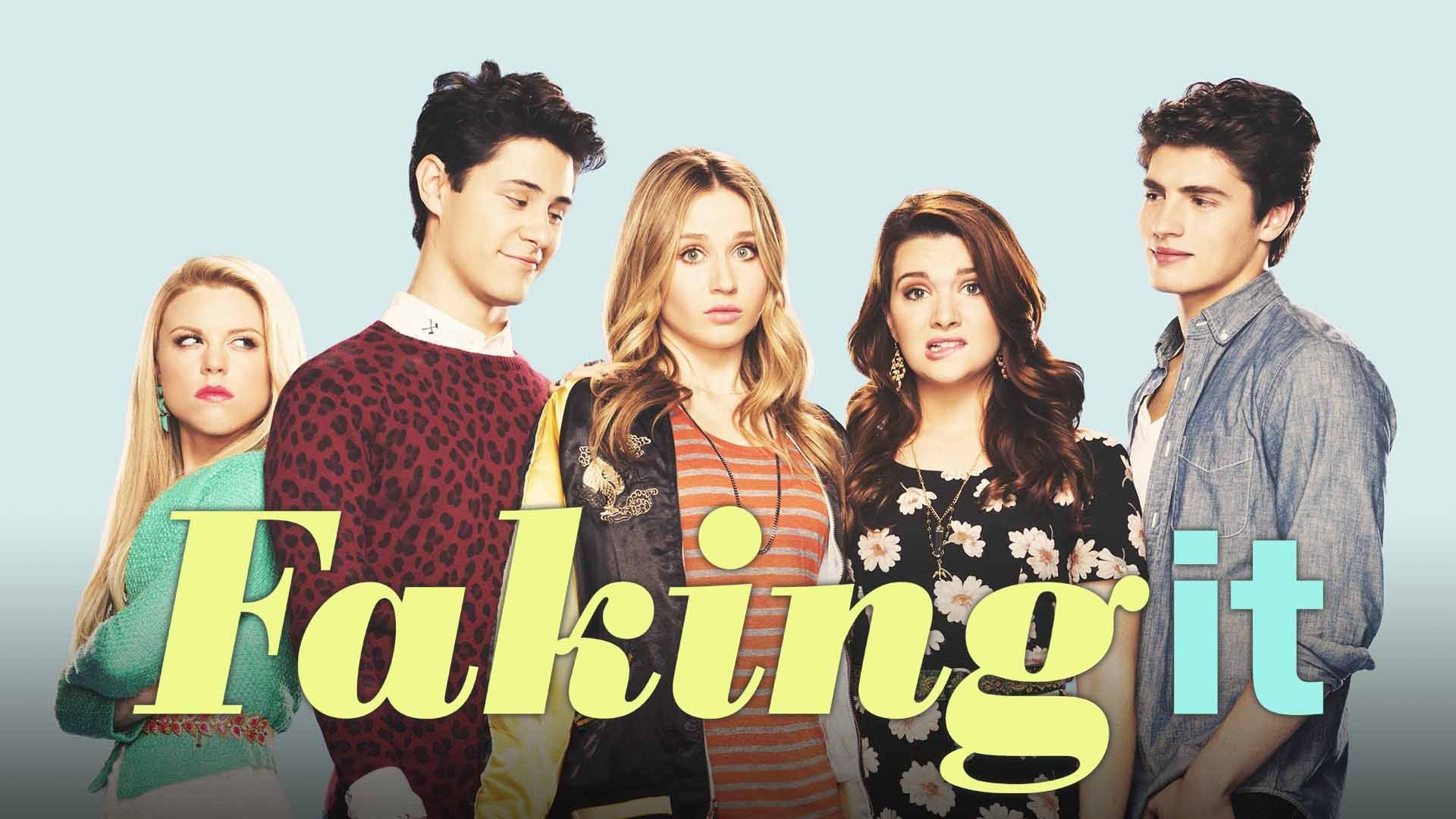 Powered by