7 Things to Expect When 'Faking It' Returns for Season 3
School is back in session on Faking It, and it's looks like "evolution" is on the curriculum for this season—namely that of the friendship between Karma and Amy (Katie Stevens and Rita Volk, respectively). "We get to see the fallout from the end of last season," says executive producer Carter Covington of the Season 3 premiere. "We're going to see the relationship of Amy and Karma put to the test."
The second season of the MTV comedy ended with the BFFs splitting up for the summer as Amy left town because she needed some space from Karma to get over her. This left Karma to take up a summer job lifeguarding at the local pool, where she had to work with Shane (Michael J. Willett), who'd also decided to earn some cash. Elsewhere, Liam (Gregg Sulkin) went in search of the father he'd never known, while Lauren (Bailey De Young) stayed in Austin after saving Hester High from being shut down—and finally accepted her intersex identity.
RELATED: Faking It EP Talks Amy's Decision and Saving Hester High
With everyone having embarked on their own summer paths, Covington told us what's in store for them (and Hester High) this season.
Amy wants to be friends with Karma again—but Karma isn't ready for that.

"Amy has spent the summer really doing what she set out to do, which is to get over Karma," shares Covington. "But to do that, she cut off all contact with her. So she's coming in hopeful that Karma understands that she has this great news, which is that she really feels like she is past her romantic feelings for her best friend, and that they can get back to their friendship." Unfortunately for Amy, Covington says her best friend doesn't quite share her sentiments. "Karma felt abandoned and spent the summer making new friends, including Shane. She is having a harder time picking up right where they left off."
There will be more sisterly bonding between Amy and Lauren.

While the pair have grown closer over the past two seasons, Covington says that this year will really explore the bond between the sisters. "The first person [the fight between Karma and Amy] affects is Lauren because she has more access to Amy than she had before because Amy isn't spending any time with Karma," says Covington. "We wanted to really explore how friendships feel more complicated and more intense than romantic relationships, and the one we really wanted to build up was Amy and Lauren, because we've seen them have these sisterly moments, but they've never had a chance to grow that close."
Karma and Shane have really become friends, and they're starting a band.

"Shane and Karma bonded over the summer," Covington reveals. "Shane felt a little abandoned by Amy and Liam as well because they both left and he was stuck with Karma, which he didn't want. Then they surprised themselves by becoming friends." Covington says they wanted to explore what Shane and Karma's friendship would look like and who it would affect. "How would their friendship affect Karma and Amy now that Shane is best friends with both of them? How does it affect Karma and Liam now that Shane is friends with Liam's ex-girlfriend? That's going to play out this season." And if things couldn't get any stranger, the pair will also be forming a band this season, of which new character Noah (played by transgender actor Elliot Fletcher) will be a part of.
RELATED: MTV's Faking It Casts Trans Actor for Transgender Role
Liam went in search of his father…and found his faith instead.

"He searched for his dad, but his father is no longer alive," says Covington of Liam's search for his biological father. "[But] he finds out that his dad was Jewish and he reconnects with his Jewish faith." As for how his friends react to Liam's exploration of his heritage, "Everyone accepts it, but everybody's faith means something different to them. He'll find some people are like, 'Oh, that's cool," while other people really get the depth of the connection he feels to his dad because he's discovered his Jewish heritage." The storyline is also a nod to Gregg Sulkin, who plays Liam. "He is actually Jewish and we thought it was a fun way we could incorporate part of him into the character."
Lauren's made a name for herself—on the Internet.

After her speech about saving Hester went viral, Lauren became an inspirational figure—something the determined teen seeks to build on. "It starts as an ambition to build her own lifestyle brand called 'Life by Lauren,'" shares Covington. "She becomes obsessed with how many Twitter followers she has." Covington says it felt like a "natural evolution" for Lauren's journey last season. "We thought, 'What if [her speech] went viral and, all of a sudden, she's now the face of a movement, even though she didn't really ask to be?' We're going to explore that this season, and I think it's going to be both funny and heartfelt."
Love will be in the air this season for almost everyone.

Amy, Shane and Lauren will each have their own love interests as the season goes on. For Amy, it's an "unexpected person from her past" while Lauren meets "what could be the perfect guy for her at Hester. Covington teases, "Shane is going to meet someone who is going to be the first person he's interested in since Duke. But it's someone who challenges him and scares him a little."
RELATED: 4 Big Changes Coming to Faking It in Season 3
Hester High will be more Hester than ever.

"With Principal Turner gone, Principal Penelope is back in power," shares Covington of what's in store for the laid-back, Austin-based high school. "Penelope views the decision to keep Hester open as a validation of what they're doing, and she dives whole hog into making Hester the most safe and accepting school on the planet." Covington says that this will give the show a chance to spoof some of the country's current politics. "We're going to explore and play with the hyper-PC culture and how, when you're policing what people say and what they can do, it can be equally as restrictive as people who are on the right side of the political spectrum."
Faking It, Season premiere, Tuesday, March 15, 10:30/9:30c, MTV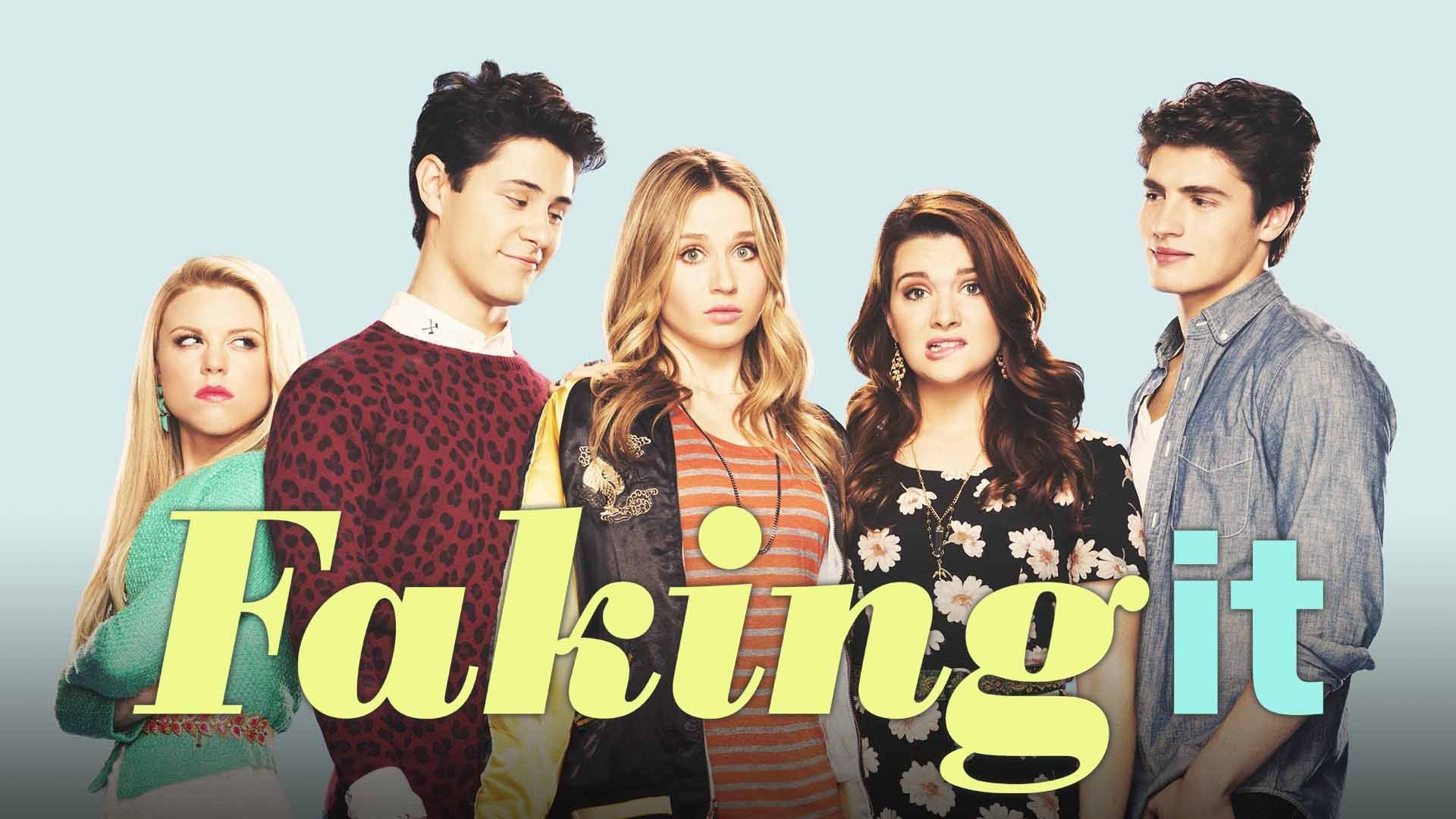 Powered by