Netflix Is in talks to Pick Up 'Top Gear' Starring Matt LeBlanc Netflix is poised to battle Amazon on the car show front. As The Guardian points out, "Netflix's interest is likely to cause some concern at rival Amazon, which spent a reported £160m hiring the original Top Gear trio of (Jeremy) Clarkson, Richard Hammond and James May and their executive producer Andy Wilman to make a new car show. Before the quartet signed with Amazon, Netflix ran the rule over a deal but concluded it was too expensive." PLUS: Jeremy Clarkson got into a car wreck filming his Amazon show.
Kimmel's Trumped starring Nathan Lane and Matthew Broderick shares similarities with a Toronto comedy group's The Producers take on Trump.
The 13-year-old former Dance Moms star is joining the judging panel alongside Nigel Lythgoe, Paula Abdul and Jason Derulo.
The SVU and Cold Case vet has been tapped for a recurring role on the Shondaland series, which won't reveal his character.
Grier announced the news, though KFC has yet to confirm.
Abbi Jacobson and Ilana Glazer noted that Clinton wore the same outfit on Broad City that she wore on Late Night. PLUS: Jacobson to publish an illustrated book.
McShane spilled the beans while appearing on BBC Breakfast.
The Star Wars vet has been cast on the Dirty Dancing remake as Tito, "the charismatic, lively, longtime bandleader."
The 9-year-old plays a young version of Will Forte with a potty mouth.
Exec producer Aaron Korsh says: "We decided that we'd surprise people and say, 'Look, you might think you know what's coming in Suits, but you don't.'"
They'll reprise their Season 1 roles in Season 2.
Chuck Lorre says Janney's Bonnie and the Prison Break alum will have a "a really wonderful relationship."

Anne Archer cast as The Grinder mom
Archer will play Dean and Stewart's mom, who isn't particularly impressed by Dean's celebrity status.
The Eugene Levy-Catherine O'Hara comedy had already been renewed by Canadian TV.
Watch John Stamos, Dave Coulier and Bob Saget" play adult roommate detectives who've seen a little bit too much." PLUS: Stamos plans to beg the Olsen twins to do Season 2 of Fuller House.
"To successfully do the lift, it took seven takes," reveals Hayley Orrantia.
The Boardwalk Empire alum has joined Laurie's psychological thriller Chance.
"The more I watch this show, the more I think the guy from Jerry Maguire did it!" Corden says. PLUS: David Schwimmer also said "Juice" a lot on Friends.

David Hasselhoff boards the Baywatch movie
Dwayne Johnson announced on his Facebook page that "there ain't no Bay without the Hoff."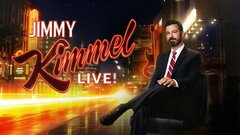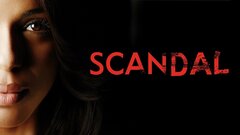 Scandal
where to stream