'Mom' Adds 'Prison Break' Vet as Bonnie's New Love
A misdialed phone call leads to a love connection for Mom's Bonnie (Allison Janney), TV Insider has learned exclusively.
"There's a really wonderful romantic storyline coming up that we're going to get started on with a wonderful actor named William Fichtner; he gets involved with Allison's character, Bonnie," Mom executive producer Chuck Lorre says. "It begins as a wrong phone number, and it evolves into a really wonderful relationship. He's a great actor, so we're lucky to get him."
RELATED: Mom's Anna Faris on Christy's Difficult Decision
On the CBS comedy, Fichtner will appear in a multi-episode arc as new love interest Adam. The actor's TV credits include Entourage and Prison Break, and he was last seen causing drama on Empire's second season.
Fichtner will make his Mom debut in early April.
Mom airs Thursdays at 9/8c on CBS.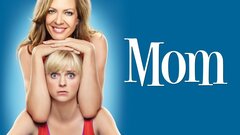 Mom
where to stream
Powered by