Natalie Eva Marie on How WWE Prepared Her for the 'Celebrity Big Brother' Ring
Natalie Eva Marie is no stranger to reality television thanks to six seasons growing up in front of the cameras on WWE Total Divas. However, the purple-haired bombshell found herself in a ring of a different kind surviving competitions and eliminations each week on Season 2 of Celebrity Big Brother.
The pro wrestler-turned-actress' run came to an end with her and Tom Green leaving the residence during an eventful double eviction night on Friday. Re-acclimating to life outside the house and gearing up for finale night, Marie reflects on her time on the show.
When you were pleading your case to the other houseguests about staying, you teared up a bit. Did you expect to have gotten so emotionally invested through the experience?
Natalie Eva Marie: I had no idea at all that I was that emotional about it. I didn't realize that I was going to make some lifetime friends while I was in the Big Brother house and actually competing for a number-one spot. It was definitely hitting me all at once, for sure.
You went through the pro-wrestling industry. There is a lot of politics and strong personalities to navigate through in that environment. How do you think the time with WWE prepared you for Celebrity Big Brother?
You hit it spot on. It was definitely something I had on all the other houseguests because throughout my time there I was really used to seeing people up and down, all over the place.
With WWE, you're dealing with a million different people and different characters. Sleep-deprived, traveling all around the world. So, I got to take that person I got to see that day because trust me, it was an emotional roller coaster in there with the other houseguests. For sure, being in WWE helped me immensely going into the Big Brother house.
Your hair is always a topic of conversation. What was the inspiration behind the purple color?
It is so funny. I ended up going black for my first two movie roles. Then I just got the itch to dye it another color because I love color. Clearly, I was Miss "All Red Everything." I don't know what it was, but I decided, "You know what? I feel like I'm going to go purple." Then, as soon as I went purple, I actually booked a TV show right before Big Brother. And they wanted my hair for that, so its kind of worked out perfectly. I thought, "You know, I 'm going to rock this purple for a minute."
When you went in the house initially, what do you think was the first impression of you, and how do you think that perception changed over the course of the season?
I think probably people underestimated me. They were probably, "Who is this girl with the colorful hair?" They probably had no idea I was a wrestler or really competitive and athletic, as well. I think that perception changed in the days in the house. People got to know me. If anything, that was what I'm assuming, that people kind of underestimated me from the very beginning, which isn't a bad thing.
A big part of the season for you was your partnership with Lolo Jones, your "ride or die." Where did that build from, and how important was your bond in getting you through the difficult times?
I love Lolo. I don't know what happened. On day one, her and I made contact. The first competition. The fighter in me, the athlete in me, the competitor in me was wanting to rock the competition. But if you're a Big Brother fan, you know winning HOH, the first competition, usually isn't the best. We locked eyes and immediately read each other's mind, as crazy as that sounds.
She didn't pick me, which was the best decision. Not only was I safe the first week, which was a nice twist, but we were immediately on the same page. As the days continued, we really connected. It was awesome because we are going to have a friendship outside the Big Brother house. I did not go in looking to make friends, but the connections I made, especially with my entire bedroom, is something I'm extremely grateful for.
Before you went into the house, how did you prepare? Did you seek advice on how to approach the competition?
I was actually super-good. I didn't even talk about Big Brother or going in because CBS and Big Brother do not play. They didn't want anyone talking about it. The only people I talked about the show with are my husband and my parents. I didn't even talk to my brothers or have any conversation with them.
Sometimes if you get too much information or advice, it starts to play with your mind a little bit. You start overthinking things. I didn't do that. I went in being a fan already, so I knew what to expect, even though you expect the unexpected. I thought, "Be yourself. Go in and pivot when you have to and adapt to the different personalities."
For someone who is so prevalent on social media, what was that like to disconnect from the world for so long?
It was amazing. A lot of my work is definitely social media based. Even though being in the house is highly stressful. We're doing a lot with the competitions, figuring out who to trust and all of these other things. But being able to not have your phone and have actual conversations with people, really be still with yourself, it was truly amazing.
I've only been out of the house for 12 hours or so now, but I'm going to definitely going to try to apply that into daily life now and not be so connected with my phone. I don't know if there is a correlation between the phone usage or because I'm happy doing this experience and feeling good from that. I'm really proud of myself for being mentally tough through it all. Not really having breakdowns or anything like that.
I hope I can now use my phone at certain times. Hope I can have longer conversations with friends or my husband or read a book instead of spending so much time on it.
Even in the few weeks you were in the Big Brother house, women's wrestling has reached new heights in WWE with Becky Lynch, Ronda Rousey and many of the girls you worked with. Do you feel a motivation to return and be a part of it all?
Sure. I'm always going to have that itch. I absolutely love wrestling. You never know. It's one of those things where things have totally taken off for the women of WWE. They are killing it right now. I think it's so amazing. Of course, if the opportunity arises and the timing is how it's supposed to be, I definitely would come back to shake things up because I can always bring the heat. That's for sure.
Have you been approached by WWE about coming back since you left? Maybe appearing at the Royal Rumble?
There has been emails and talk and exchanges back and forth. But no, I was not approached about being a part of the Royal Rumble. I can tell you that. Other things, there has definitely been talks for sure.
Lastly, now you have a say in the vote who wins Celebrity Big Brother. You surely have your favorites, but are you going in with an open mind to see how the last bit plays out before you make a final decision?
My husband told me what was going on because he watched literally all of the live feeds, which is amazing that Big Brother has that. It's the bomb.com, because you really see people making things up in their brain and making up situations. I'm obviously biased because I have the bedroom alliance. I'm definitely rooting for Lolo, Ricky [Williams] and Tamar [Braxton] to make it to the end. I'm hoping they kick Kandi [Burruss] and Dina [Lohan] out the door.
Celebrity Big Brother airs next on Monday, February 11, 9/8c, CBS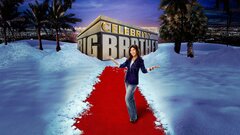 Powered by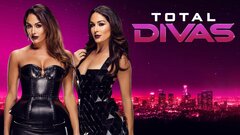 Powered by