Martha Plimpton Will Raise Some Hell on 'The Real O'Neals'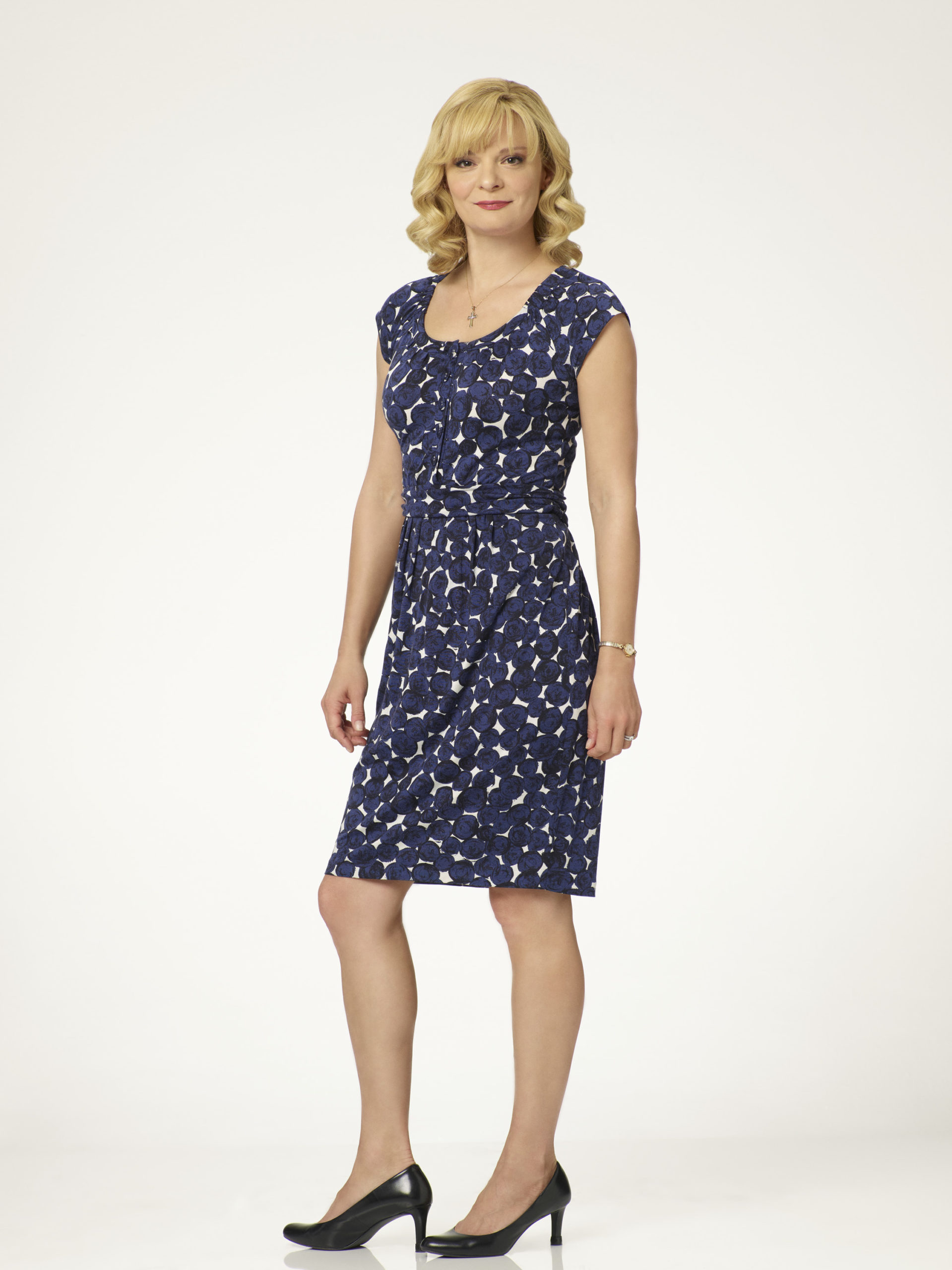 First she raised Hope. Now she'll raise a little hell. On the new ABC sitcom The Real O'Neals, Martha Plimpton plays Eileen, the matriarch of a staunchly Catholic clan who—gasp!—is getting a divorce. We talked to the actress about mining dysfunction for laughs and returning to the family-comedy fold.
What initially drew you to The Real O'Neals?
[Executive producer] Dan Savage called saying he had this pilot he was working on that was loosely based on his life as a young kid coming out, in a Catholic family, in Chicago, and the sort of havoc the family went through not only him coming out, but his parent's divorce, and the realization they weren't perfect, and life was going to throw you curveballs. I had always admired Dan's writing about his mom, who was intelligent and funny and brilliant woman. Kind of dry, and very, very smart. But she wasn't, initially, thrilled when he came out; she was not happy about it. As a Catholic woman, she felt it was a mortal sin; she feared for his soul. The development of their relationship over the years, and her coming to terms with not only his homosexuality, but becoming a real advocate for the rights of her son and other men and women like him. It peaked my interest, and then I received the script, and thought it was really funny.
How much is Eileen able to focus on herself during this time?
I think she is focused on herself, which is part of why she's so taken aback by these revelations. The fact that she and her husband are getting a divorce, which is also a mortal sin in her religion, is something she doesn't want people to know about. She's ashamed. She's ashamed she failed [at being] the perfect Catholic mom and wife. In that sense, she's almost too focused on herself.
What kind of relationships is she able to foster with her kids?
Well, she loves them. She's utterly devoted to them. She struggles with accepting them for who they are, which is possibly a relatively universal struggle that a lot of parents have, when kids come into their own and start asserting themselves. I think, to one degree or another, every parent probably goes through that. Eileen's going through it in a way that challenges her perceptions of what perfection is, what happiness is.
Unlike most families on sitcoms, the O'Neals are in the middle of a divorce. How does that affect the stories you tell?
It's certainly common enough in our world. It's certainly a reality for many, many families. I hope that we explore these issues of a family breaking apart, by navigating ways in which they can actually stay together. I don't mean keep the marriage together, but maintain their relationships with one another; support each other. In this first season…I think we're focused more on the initial reactions everybody is having to their new circumstances. I think we'll see, as the show continues, if we're lucky enough to continue, how the divorce ends up affecting everybody. The kids are thrown for a loop by it, Jimmy (Pat Shively) more than anyone. Pat (Jay R. Ferguson) ends up living in the basement because Eileen doesn't want people knowing they're getting a divorce. We'll see what happens. I don't quite know, but I have a feeling—at least in my gut, anyway—that we'll explore those things more in-depth; it's not a subject that is common in sitcoms.
Is she thinking about either reuniting with her estranged husband or finding love again?
When we join the characters, they are settled on divorce; they're not thinking about getting back together. There isn't anyone she's looking at, but there's possibility with the vice principal. She's not looking for it, she's not even attracted to him, but she ends up getting mixed up with him a little bit. There's the possibility Eileen will have a romantic situation, though she's not going to be terribly happy about it.
What does the family have ahead of them in Season 1?
What you're essentially going to see is some typical teenage struggles, but placed in the context of this particular family and their story. In other words, Noah Galvin (who plays Kenny who comes out as gay) going through the typical trials and tribulations of puberty and teendom, learning how to date, and figuring out what he likes in a date. What kind of boyfriend does he want? What kind of boyfriend does he want to be? There's wonderful stuff inside of Kenny's mind, in the dream space and dream scenarios and things like that. Frances Conroy also comes on the show and she plays my mother. She's kind of even more rigidly Catholic and homophobic than Eileen is, and you see the struggle there. You see where Eileen comes from, the family that raised her and how she came to be who she is.
Speaking of Frances, what other guest stars can viewers expect?
You're going to see Tim Gunn, which was really exciting for all of us, and I hope he'll come back if we have a Season 2. He was fabulous. He's inside Kenny's mind critiquing his fashion choices. Jimmy Kimmel does a little cameo.
After having an on-screen son named Jimmy on Raising Hope, what was your reaction to Eileen also having a son named Jimmy?
[Laughs] Well, I kind of wish they changed the name, just because I keep calling Kenny Jimmy and Jimmy Kenny. For the first few episodes, I was calling everyone by the wrong names. When there's a Jimmy in there, it throws you off. But I got used to it. The dynamics are different, but the names are similar. The shows are so different, though, and the characters are different, so I think it's fun.
What surprised you about your journey in Season 1?
I was challenged by the balance of being the antagonist to Kenny's character, and also knowing he's her favorite. That's a fine line because Kenny needs that antagonism; there's no story if Eileen accepts him immediately. But at the same time, it's a loving relationship. I think finding that balance was tricky, and something we were mindful of. We want to explore what it's like to not be thrilled that your son is gay; that's the whole point. But, on the other hand and at the same time, this is a family that loves each other and is ultimately is on each other's side. These are issues a lot of families struggle with, particularly if they're not initially supportive of their kids coming out. A lot of kids are not lucky to have that kind of support; we want to give them a voice, too. We want to explore those things, but do it through the lens of comedy, which is a challenge. And finding that balance is what makes the show different and smart and also very relatable.
Was there anything you did as a cast to make the familial chemistry work?
I don't think you can work to get chemistry. Chemistry is chemistry; it's completely beyond your control. We were extremely lucky to be put together. We all hit it off, instantly. We became close very quickly. We spent a lot of time off-set together. We have a wonderful, extraordinary bond. There's no accounting for that. It's very, very rare.
https://www.youtube.com/watch?v=kw_SVzunzm4
The Real O'Neals airs its sneak preview on Wednesday, March 2, 8:30/7:30c and 9:30/8:30c on ABC.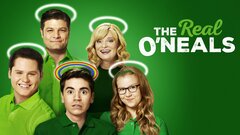 Powered by