First Look: Lois & Clark Are the Supercouple of the Arrowverse 'Elseworlds' Crossover (PHOTO)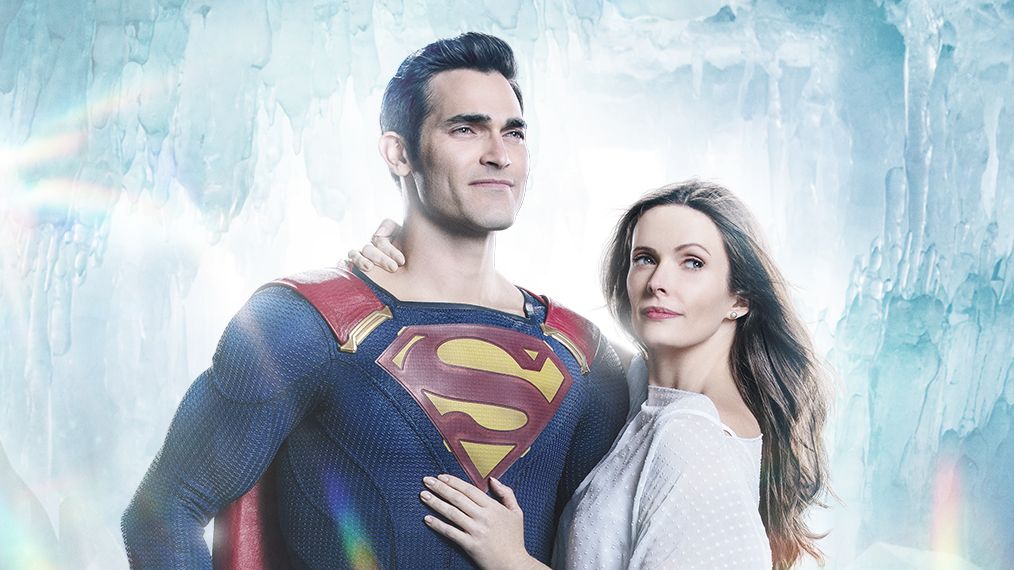 Cue the John Williams score!
When new first broke that Tyler Hoechlin was flying back to the Arrowverse for its December "Elseworlds" crossover, of course fans were thrilled. He's proven with his appearances on Supergirl to have both the hot-nerdy vibe to play Clark Kent as well as the hot-heroic one that it takes to fill the cape.
Then it was announced that Clark would be returning with Lois Lane and things got serious. Who would play her? What would we learn about her? Was she going to be more Margot Kidder than Kate Bosworth? Or would we get the CW version of Amy Adams?
Well, now that we know Grimm's Elizabeth Tulloch landed the gig, it definitely seems like we're in Kidder territory. In this this first look photo of the supercouple, Hoechlin and Tulloch strike a pose that seems straight out of the Richard Donner archives, with her flowy ensemble and all of that Fortress of Solitude ice.
As for where the pair are in their courtship when we meet them in the crossover (in a very interesting locale, BTW), Hoechlin says that Clark and Lois "obviously have a very strong relationship that's been going like that for a while."
He adds, "It's deeper into the relationship, so there's that comfortability factor and they know each other so well. They really kind of have a life together."
Sounds like the perfect set-up for a standalone series to us, ahem, The CW.
The 'Elseworlds' Crossover Event, Begins Sunday, December 9, 8/7c, The CW