'9-1-1' Star Aisha Hinds Talks Exploring Henrietta's Origin Story in 'Hen Begins'
Viewers have learned a lot about Henrietta "Hen" Wilson (Aisha Hinds) on 9-1-1 recently and now they're going to learn even more.
Tonight's episode, titled "Hen Begins," has sort of a This Is Us feel, as viewers go into the past to discover what led Henrietta to become a first responder and how her friendships with Athena (Angela Bassett) and Howie aka "Chimney" (Kenneth Choi) began.
See Also
Also, what it's like working with Jennifer Love Hewitt and Ryan Guzman, and if Connie Britton will ever return.
It'll also explore how she survived the world's toughest boss, Captain Gerrard, played by Brian Thompson, who makes J. Jonah Jameson's treatment of Peter Parker seem kind-hearted! Read on for TV Insider's chat with Hinds about the big Hen-focused episode!
Tonight's episode really delves into Hen's past and what she endured to be where she is today. If it's possible, she's even more likable by the end of the show.
Aisha Hinds: Thank you! I like her, too! They've crafted her and layered her beautifully and they continue to give a view into her life, piece by piece. It's really great. To have this moment where you get a big entry into her life has made me so delighted.
We see in tonight's show what inspired Henrietta to become a first responder. No pun intended, but there's a baptism of fire she goes through. The script must have been an actor's dream.
Of course! We saw in a previous episode parts of Hen's past with [her absent father, who was dying] and what informed her wanting to be a firefighter. I had shared at a TCA panel a story about myself when we had been asked if anyone on the show had ever called 9-1-1. I recounted a story where someone called it for me when I had been shot at the age of 16. Tim Minear, our executive producer, called and asked if he could use that as Hen's story. I thought that was a perfect story that would inform the Hen that they created. I was happy to do that.
The episode that followed that was when they brought Hen's dad on, whom she'd been estranged from, and she had to pull the plug on him. Ironically, what the writers didn't know was that my father in real-life had died in 2013. I'd gotten a call to rush to the hospital and by the time I got there I had to make the same decision that Hen did. Life was imitating art.
I have to say we have such diversity in our writing team. They brought in more female directors this [season], too. Tonight's episode is led by [director] Jen Lynch, who's done other Ryan Murphy TV shows. Her lending her voice, her lens was a gift and a treasure that made it really special.
Brian Thompson does such a great job because Capt. Gerrard is so unlikable because he's giving Hen a hard time.
Once he started to execute his character's temperament, I started to dislike the character. I sat and talked with Brian at lunch and I fell in love with him as a person, which I'm glad because I was starting to protect myself!
Capt. Gerrard is so relentless it would have been understandable if she quit.
That may have come from the frustration and anger he felt that his unit had to accept a 'diversity candidate.' He may have been a product of the old guard, having this idea of what a firefighter should look and act like.
Have you ever walked into situations like that in your life where a boss or someone else is going to give you a hard time no matter what?
Certainly. In my early days, there were times I tried to change people's minds, prove them wrong. There are remnants of that today, but I approach it differently. There are so many more people, people of color fighting back against ideas and people who want to marginalize us and keep us in one box. We're still dealing with that but I knew what Hen was dealing with from my own life experiences, but I think Hen endured more than I did.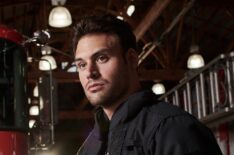 See Also
The Season 2 addition also opens up about how the role is preparing him for fatherhood.
Even when Hen's trying to save people's lives Capt. Gerrard still gives her a hard time! But she won't give up.
That revealed to me the fabric of Henrietta. The question became, 'How much is she going to endure?' Once Hen saved her therapist's life, which is the launching pad for her becoming a first responder, that locked her into her purpose. There was nothing that was going to stand in the way of carrying out her purpose. That transcended all obstacles – whether it be other people, the size of the job. She was going to find a way to break through those walls. It took me a while as a person to get to that place where I knew the purpose was greater than the obstacles.
Tonight, we see Hen going through a tough training program. Was that the most physically demanding episode you've done – or have you had plenty of those?
We've had plenty of those, definitely! But this episode was more challenging. It was Hen's story and I was in every single day, doing something physical in some way. Some episodes, I'm just taking someone's blood pressure. That's an easy day!
I can imagine all that training took hours to shoot but took up a relatively short amount of air time!
[Laughs] Seriously!
We got to see the beginnings of Hen's relationships with Athena and Chim – they hit it off right way.
Hen's relationship with both Athena and Chim was introduced right away and built nicely and organically from the pilot. It was great to have them because in real life they're really anchors [for me]; it's great to finish a take, look over, and see Kenneth make me laugh or encourage me. He's a great actor and human being. The same is true for Angela. It's amazing to see someone I've looked up to my whole life as a mentor and advocate and have her be there cheering me on. If I felt I couldn't do it, she'd say, 'Aisha, they gave it to you because they felt you could handle it.' They helped me get to the finish line of what I'm now calling the "Hen-isode"!
Hen says that she has found her purpose in life by helping people. Do you think that's true in real life – that some people find their true purpose?
Yes, 1,000 percent. Recently, I went to my nephew's school for a Thanksgiving Day performance. It's been hard not to acknowledge that this has been a hard period of time in California. We've had the fires and the shooting in Thousand Oaks. The teachers stopped for a moment to wish everyone a few safe days away from school and emphasized the importance of valuing the time we have. I salute from the depths of my heart all the real first responders who are taking care of families now.
It'd be interesting to see Capt. Gerard pop up again now in Hen's life. We'd see how he's changed – or, sadly, perhaps how he hasn't.
That would be really interesting to see what his growth is, and what it looks like, as you say, if there is growth.
Sometimes there is.
And sometimes there's not.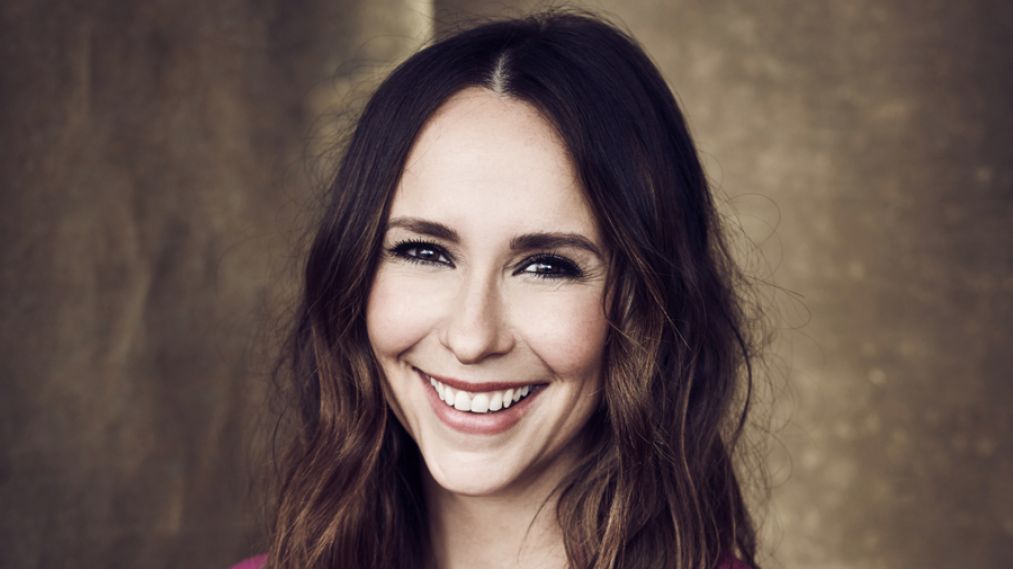 See Also
The actress also reveals if she's open to a 'Ghost Whisperer' reboot.
Any shout outs to the crew who helped put this Hen-centric episode together?
Yes. We have such incredible writers. Jen was incredible in continuing to craft the story even while we were shooting it. Our crew was incredible. We talked about how I worked every day? We're coming to the end of our shooting season [for the year] and the crew was working continuous days. I'm very grateful for everyone who's there.
9-1-1, Mondays, 9/8c, Fox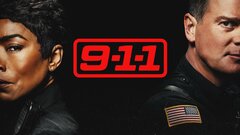 9-1-1
where to stream
Powered by