A Heartbreaker for Matty! 'MacGyver' Star Meredith Eaton Says You'll 'Need Tissues'
Wait a sec — Matty Weber (Meredith Eaton), the tough and tight-lipped director of the covert Phoenix Foundation, is suddenly teary-eyed?
"You will definitely need tissues," warns Eaton of this week's MacGyver episode, which looks at some "private pain" Matty's endured for years. The source of the angst: her husband, Ethan (Brendan Hines), an undercover agent introduced in the November 9 episode. When Ethan's own secret mission crosses over with Matty and the Phoenix team, the pair's heartbreaking love story comes to light.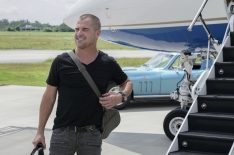 See Also
He's starred in the CBS drama since its pilot in 2016.
And love story it is. Flashbacks let viewers in on "why Matty fell for the charming Ethan instantly," the actress says, but fans will "be left with their hearts in their hands" watching the twists and turns they must take.
The big reveal also brings the maternal Matty closer to MacGyver (Lucas Till). "There are a lot of parallels between what Mac went through with his [estranged] dad [played by Tate Donovan] and what Matty is going through," Eaton says. It's no surprise, she adds, that "the team rallies around her." Sniffle….
MacGyver, Fridays, 8/7c, CBS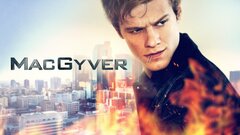 Powered by