Ernie Hudson on Playing a Different Kind of Dad on BET's 'The Family Business'
At 72, Ernie Hudson is as busy as ever still finding ways to challenge himself and grow his impressive resume. The veteran actor stands at the forefront of BET drama The Family Business. Hudson not plays the Sopranos-esque patriarch L.C. Duncan but serves as executive producer.
The new show is based on best-selling author Carl Weber's novel of the same name. When Hudson read the first book in the series, he fell in love with the character — someone who sits at the front of the proverbial table, building wealth and influence through a profitable exotic car dealership — and wanted to help Weber get it to the screen.
However, viewers find out pretty quick that's just on the surface with more to the story unfolding or unraveling for this family living in the lap of luxury. The project was initially shot as a feature film, but Hudson believes Weber changed course because he felt television gives him an opportunity to tell a broader story.
"Having four sons and now at a different stage of my life, I'm fascinated by the idea of how you hold the whole family together," Hudson said, delving into how he connects with Duncan.
"How do I get my kids to even want to talk to each other? I was fascinated about a guy who builds this business that in his mind the kids are going to step in and take over and appreciate all the things that he did. That's a wonderful dream, but it's a little harder to hold together, which I think the character is discovering."
Looking back at his own life, Hudson didn't have the traditional family unit. Dad wasn't in the picture and mom died when he was a baby. This left Hudson's grandmother to raise him and his brother.
"I would have friends with big families that seem to get together and do things that we certainly couldn't do for a number of reasons. Money primarily," he said. "Seeing families interact was always interesting to me. The one thing I wanted more than anything else was to be a dad. My first son was born when I was 19.
"Having a family and having children, now my children are grown up and don't think the way you want them to think. They don't behave the way you want them to, so how do you hold it together? How do you extend ideals to your grandchildren or great grandchildren?
"I'm looking at these books and this character, here is a guy who thinks he is building this thing for his children. Putting them in a dangerous position, but he is doing what he thinks is the best he can for his children. Now the reality is there are consequences, but he is determined to hold family together. That to me stood out because I don't see a lot of stories, especially involving African-American families."
On what's to come for the series, Hudson hints audiences will feel more of the forces coming at L.C.
Duncan is on the opposite end of the spectrum compared to Jacob, a blue-collar farmer and Lilly Tomlin's boyfriend on Netflix's Grace and Frankie. Hudson enjoyed the recurring role, but it doesn't look like we'll be seeing him back any time soon.
"What I loved about the show is that it was a character that was just a guy," he said. "I do so many things where they are a good detective or a bad guy doing bad things, but this is a guy who likes this woman who is very cool. I just felt it was nice to be in that show and not have to push anything. It was refreshing.
"The fans loved that relationship. But it was Lilly Tomlin and Jane Fonda's show, so after three seasons it became evident that was what it was going to be. I wasn't going to be invited to become a regular. They didn't offer me any contract. They said they loved me and would love having me come back forever.
"When L.A.'s Finest came up where I had a chance to really participate in a lot of ways, I was hoping that they would step up and they didn't. So, you move on. I've been there for three seasons. I'd like to go back and recur. They haven't answered me to come back as of yet. But I'm amazed at the fan base.
"Of course, I get Ghostbusters, but whenever I'm somewhere someone will come up and mention Grace and Frankie and how much they loved the character and me being on that show. It was a wonderful experience for me."
Hudson is a different kind of dad to Gabrielle Union (Syd Burnett) on the upcoming series L.A.'s Finest. The series, also starring Jessica Alba, spins off the Bad Boys movie franchise. He believes the Duncans are more animated and larger than life. However, playing Joseph Burnett has enough backstory and character for Hudson to sink his teeth into.
"There is a lot of action, but thankfully I'm the dad. So those chases and stunt work and a lot of that stuff I'm spared," Hudson "I do love reading it, and it sounds exciting. I remember not long ago I was a guy chasing the perpetrator down the street and hopping over the fence. It's a real fun show.
"I play a father who has been estranged from his daughter for almost 20 years. How do you reconcile that? How do you be there and regain trust again?
"A lot of those family issues are there, even they are opposite from The Family Business. You go from a guy who holds on with fierce determination to a guy who sort of gave up in a way and now is coming back to where he has to step up. Very different characters and very different action shows, but both fun to do."
The Family Business, Tuesdays, 9/8c, BET
L.A.'s Finest is set to premiere in 2019 exclusively on Charter's Spectrum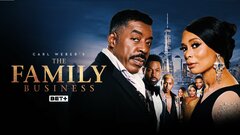 Powered by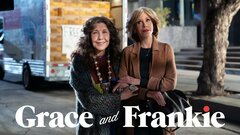 Powered by