No 'Alaskan Bush People' Christmas Special This Year? Humbug!
Every year at this time, I eagerly await the release of Discovery Channel's December schedule to find out when the Alaskan Bush People Christmas special will air.
When I finally got the lineup, I ripped it open, scoured the listings and found…no Alaskan Bush People episodes, Christmas specials or otherwise.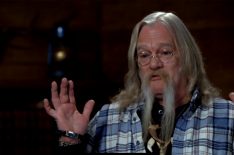 See Also
Prepare for a whole new season with this list of memorable moments.
No, the Browns couldn't be bothered to bring some Bushmas joy into our lives this 2018 holiday season, and Discovery couldn't even find it in their hearts to throw a slapdash Lost Footage or compilation Christmas episode together.
We got Scrooged.
The Browns have usually been so generous at Christmastime, providing us with heartwarming moments like Billy almost throwing Mother Ami down the steps: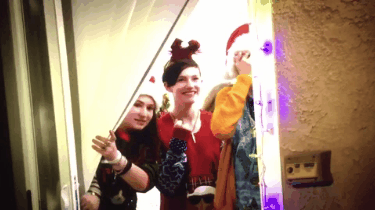 Matt shielding himself from the aliens' mind-control rays:
And two-thirds of the Brown family sitting down to a bountiful feast of oranges, fried chicken and despondency:
You'd think the Browns would have much to celebrate this year with Mother Ami's victory over cancer, Noah's marriage, and the completion of Billy's Colossal Barn at Brown Star Ranch. They could've put on such a lovely Christmas pageant or live nativity scene with all the livestock they bartered for. I would totally Photoshop that if it weren't so time-consuming and blasphemous.
But this year, there is no room at the inn. Sorry to bring you such sad tidings.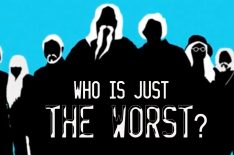 See Also
The whole Brown family of 'Alaskan Bush People' is pretty annoying, but which one is just The Worst?
Here is more sad news. Mother Ami's mother, Earlene "MeMaw" Branson, passed away on November 9. You'll recall the 2015 ABP episode "Bloodlines," in which Mother Ami's estranged brother Les was desperately trying to contact her to tell her that her mother was in ill health and wanted to see her before she passed.
The following year, Earlene's family attempted to reunite her with Mother Ami in Alaska, but the entire Brown clan was vacationing in Hawaii at the time and the reunion never happened.
Mother Ami never reconciled with MeMaw, and now it is too late. Mother Ami had her reasons for spurning MeMaw's attempts to mend the breach, and she will have to live with them.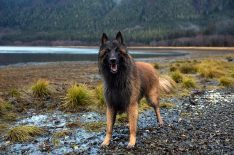 See Also
From Insane Duane and Cowboy Dean to Christy and Mr. Cupcake, here are the best 'ABP' characters who aren't Kenny.
On a happier note, Gabe filed for a marriage license and will be wed to Raquell Rose Frach Pantila, who has never been mentioned or appeared on an ABP episode. It's almost as if the Browns' TV show is not an authentic documentary of their off-the-grid lifestyle. Someone should look into that.

Meanwhile, Matt is high on life with his shirtless sobriety coach bro:

When not high-rollin' in Sin City, Bear has been hunting wild game with NERF rifles:
https://www.facebook.com/alaskanfrauds/photos/a.914151288667995/1940925042657276/?type=3&theater

Rainy's been evangelizing and spreading wonderful freedom across the world:

Billy Brown had Billy Brown Syndrome:

And the Walmart in Omak, Washington, remains the hottest spot for celebrity sightings: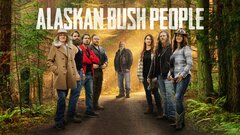 Powered by