Hulu's 'Veronica Mars' Revival Starts Filming — Get the Scoop on the First Episode
Marshmallows, get your long lenses ready!
The cast and crew of Veronica Mars are hard at work on the upcoming fourth season, set to debut on Hulu in 2019. And series star Kristen Bell shared a sneak peek at the script for Episode #101! From the pic, we know the premiere is titled "Spring Break Forever," written by series creator Rob Thomas, and directed by Michael Lehmann (Heathers, Scream Queens).
See Also
Read on, Marshmallows! We're focusing on our wants and needs for the new episodes in the works.
Plus, the first act appears to feature a view of a mansion… could that be where the crime takes place?! "THINGS ARE HAPPENING TODAY! AND ITS ALL FOR YOU MY LOVELY MARSHMALLOWS! #veronicamars," she wrote.
Thomas clued fans in on who is making up his Mars writing staff on Twitter: David Walpert, Heather V. Regnier, Diane Ruggiero (Veronica Mars OG), Raymond Obstfeld, and YES! Kareem Abdul-Jabbar is actually part of the team!
The #VeronicaMars writing staff!@DavidWalpert, @RickFoxTheActor, @rugz19, @kaj33 & Raymond Obstfeld.

And yes, if you're brilliant and give yourself a #PartyDown Twitter handle, I'll hire you. Or, you could be the NBA's all time leading scorer, but you must still be brilliant. pic.twitter.com/4Qk2uqcKey

— Rob Thomas (@RobThomas) September 25, 2018
The streaming service has ordered eight episodes and will be a more "adult" take on the series. The new storyline follows Veronica Mars (Bell) as she tracks down a serial killer wreaking havoc Neptune during spring break.
Adding to the fun, many of the original cast members are returning to mystery drama: Ryan Hansen is back as Dick Casablancas, Jason Dohring is back as Logan Echolls, and Percy Daggs III is returning as Wallace Fennel, just to name a few.
Veronica Mars, Season 4, 2019, Hulu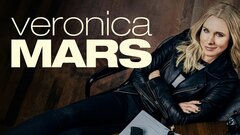 Powered by