'What We Do In The Shadows' Gets a Premiere Month — Watch the New Teaser (VIDEO)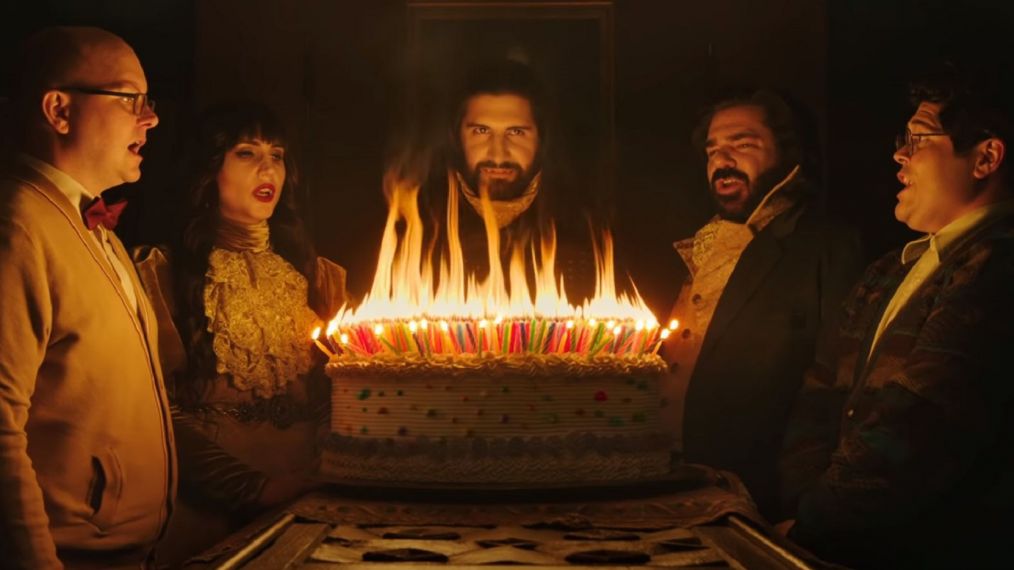 UPDATE (1/10/2018):
FX's upcoming TV adaptation of What We Do in the Shadows now has a premiere month.
The highly anticipated series from the film's creators, Taika Waititi and Jemaine Clement, will debut this March on the network. The date was revealed in a new teaser which finds the show's vampires at an unusual birthday celebration.
Check out the comedic moment below and get ready for some laughs this March.
ORIGINAL STORY (11/1/2018):
The TV adaptation of Taika Waititi and Jemaine Clement's What We Do in the Shadows is one step closer to airing, as FX just released 3 new promos for the series.
Fans of the 2014 film will recognize the humor present within the short clips, which introduce new vampires and their servant or "familiar" who helps lure victims to their abode. Starring Kayvan Novak, Natasia Demetriou, Matt Berry and Harvey Guillen, the show will once again follow these supernatural creatures in their everyday life.
Both serving as executive producers, Waititi directs and Clement writes for the new series, and their presence is more than apparent in the teasers which take inspiration from the film's humor. The half-hour comedy was picked up for a 10-episode run earlier this year.
The mundane is on display in the promos, which are set in various locations including the vampires' home and a supermarket. Guillen appears as Guillermo — familiar to the vampires — in one clip where Novak's Nandor asks if the virgins are arriving soon, meaning victims.
Things take a turn for some laughs when Guillermo says, "They should be any minute now, Master. Fingers crossed." Both Nandor and Berry's Laszlo shrink away from Guillermo's hand gesture matching his words.
In another clip we meet Demetriou's Nadja, who enlightens viewers with information about her relationship with Laszlo — a "love-hate" kind of relationship by the looks of it. And the final teaser reveals what happens when Nandor visits a grocery store with Guillermo.
As indicated in the teasers, What We Do In The Shadows is expected to premiere in the spring of 2019, so stay tuned for more details and segments like these in the coming months. Below, see the clips and get excited for more vampire shenanigans.
What We Do in The Shadows, Coming Spring 2019, FX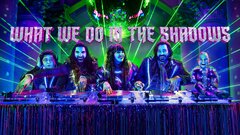 Powered by