TV News Roundup: 'Broad City' & 'Queen America' Trailers, Vince Vaughn on Netflix (VIDEO)
ALL YOUR MUST-KNOW THURSDAY TV NEWS:
Trailers
Broad City
Yas Kweens! Ilana and Abbi are back for their fifth and final season of oddball (and often high) antics.
Final Season Premiere, Thursday, January 24, 2019, 10/9c, Netflix
Queen America
In the weekly, 10-episode scripted series set in Tulsa, Oklahoma, Queen America is the story of Vicki Ellis (Catherine Zeta-Jones), the most renowned (and ruthless) pageant coach in the state, and the hapless Samantha (Belle Shouse) who hopes Vicki can mold her into a worthwhile contender.
Series Premiere, Wednesday, November 21, Facebook Watch
Other News
F Is For Family
You know what? Netflix announced the animated comedy series' third season will premiere on November 30. The show is set in 1970s, "a time when political correctness, helicopter parenting and indoor smoking bans weren't part of anyone's vocabulary, let alone the norm."
It was also announced that executive producer, Vince Vaughn, will finally lend his voice to a character.
F Is For Family Season 3 Premiere, November 30, Netflix
Fox Nation
Fox News' new streaming service, Fox Nation, will launch on November 27. It's a subscription-based video outlet and will charge $5.99 a month for the service, or $64.99 per year.
The new streamer is set to feature short-form programming, documentaries, and archival Fox News programs. Popular Fox News personalities such as Sean Hannity, Tucker Carlson, and Laura Ingraham, will also have a presence.
Power Spinoffs?
Power creator, Courtney Kemp, has signed a new development deal with Lionsgate, the parent company of Starz and might be working on potential Power spinoffs.
"Courtney is a one of a kind talent and we couldn't be more excited about this unique and exclusive deal," said Lionsgate Television Group Chairman Kevin Beggs. "She's an exceptional producer, incredible showrunner and artist, and we're proud that she chose Lionsgate as her creative incubator. We look forward to the bold, original and provocative content she will offer our programming slates."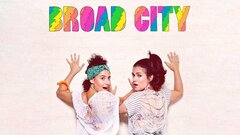 Powered by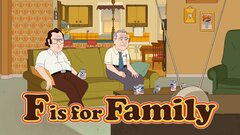 Powered by