'Narcos: Mexico' First Trailer: Witness the Birth of a Drug War (VIDEO)
When Netflix dropped the teaser trailer for its upcoming series, Narcos: Mexico, in September, it was clear this show — a spinoff from the streaming service's popular Narcos drama — was something to put on your radar.
A month later, fans finally have their first full-length trailer, which features Diego Luna as real-life cartel boss Miguel Félix Gallardo, a.k.a. the "Rockefeller of Marijuana," and Michael Peña as DEA agent Enrique "Kiki" Camarena, who is looking to take Gallardo down.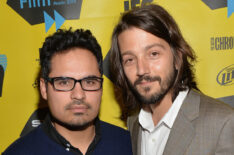 See Also
The 'Narcos' spinoff premieres later this year on Netflix.
Set in 1980s Guadalajara, Mexico, the series follows Gallardo as he builds his drug empire through extreme violence and power. Kiki, who just moved to Mexico with from California with his wife and young son, is tasked with pursuing Gallardo as his new assignment.
But he quickly learns this post is more dangerous than he ever could have imagined (think kidnapping and torture) and he must go undercover to gain intelligence about Gallardo's operation.
The first three seasons of Narcos focused on the cocaine war in a pre- and post-Pablo Escobar world in Colombia, while Narcos: Mexico features its own story as it moves the action to Mexico.
Narcos: Mexico, Premieres Friday, November 16, Netflix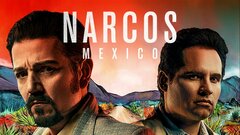 Powered by