Candice Bergen to Star in ABC Cancer Comedy Pilot 'Pearl' The former Murphy Brown star is returning to network comedy to try to make terminal cancer funny, playing a "larger-than-life family matriarch" who, upon learning about her cancer, "becomes intent on controlling and orchestrating every aspect of her family's life before she dies."
Analysts had expected 1 million to 2 million subscribers. But as of the end of last year, less than 1 million people have signed up for the streaming service.
Atwell is set to play another character named Carter on the legal drama Conviction (her character's name is likely to change). While there's a possibility that Atwell can work on both shows at the same time, Agent Carter's modest ratings aren't a good sign for a Season 3 renewal.
AMC has posted a preview of the midseason premiere.
Kim, Kourtney, Khloe and Rob were shown chanting their family name, which never actually happened. According to TMZ, Kim Kardashian found the scene over-the-top and "ridiculous." PLUS: Larry Wilmore stars in a People v. O.J.-inspired Bill Cosby sketch, and why no mention of Howard Stern during the Bronco chase?
Agent Emily Prentiss will be back for an episode airing this spring.
The innocent inmates will help expose corruption and other problems over a 60-day period at the Clark County Jail in Jeffersonville, Indiana.
Eddie Vedder, Chris Cornell, Sia, Regina Spektor and even James Corden will cover Beatles songs for the upcoming children's series.
CBS says Don Henley, Bernie Leadon, Timothy B. Schmit and Joe Walsh will be joined by Jackson Browne for "a classic hit from the Eagles' legendary songbook."
McCarthy and Vanessa Bayer filmed their promos in a nail salon.
Viewers used to be able to narrow down the finalists from the Top 24 or 36. But these season, the judges are picking the Top 14 from the Top 24.
To celebrate the Season 2 premiere, Cinnabon will be giving away free coffee. And participating stores will feature a life-sized Saul standee that you can take a picture with for a chance to win AMC prizes. PLUS: Check out the new Better Call Saul comic book.
Stefani's "Make Me Like You" video will be acted out, filmed and broadcast live during a four-minute Grammys commercial break on CBS. PLUS: What (and who) you can expect at this year's Grammys
James Belushi and Robert Knepper are expected to play brothers, while the Palmer family will stay intact.
The update of the 50-year-old children's series will also feature the heroic acts of the Tracy family.
She'll be reunited with her Once Upon a Time Frozen daughter Elizabeth Lail on the Freeform horror series.
He'll play an attorney who represents high-profile clients. PLUS: Monk's Ted Levine and The Good Wife's Ismael Cruz Cordov are also joining the Showtime series.
Khloe Kardashian's talk show has received an order for 15 more episodes.
"The BFFs are back."
David Bowie's ex-wife says she was "forced to share my grief with their camera."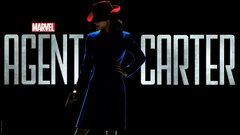 Powered by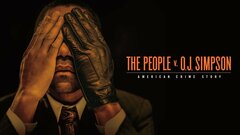 Powered by