TV Babble Podcast: Bob Newhart Talks His Long Career & 'Big Bang Theory' Return
"Hi, Bob!"
You can't help but think those iconic words when you meet legendary actor/comic Bob Newhart. The icon recently invited us into his Los Angeles home to talk about the early days of his career, how he transitioned into television and, of course, his two long-running sitcoms — The Bob Newhart Show (1972-78) and Newhart (1982-90) — for the TV Babble podcast.
See Also
Plus, how did the actor/director/singer feel about directing actors like Alfre Woodard and Forest Whitaker?
But the talking wasn't all about the past — at 89 years young, Newhart is still working and is about to make another appearance as Arthur Jeffries (aka Professor Proton) on the long-running CBS hit, The Big Bang Theory.
Newhart returns in this week's episode but, given the sitcom is wrapping up in May, is there hope he'll get back one more time before Sheldon, Leonard and the gang air their final episode? (Of course, we asked!)
Listen to our Bob Newhart interview here:
But that's not all! The teams from TV Guide Magazine and TV Insider took on New York Comic Con earlier this month in the Big Apple and, as you can see from our portrait galleries, we talked to everyone from the casts of Outlander, Manifest, The Haunting of Hill House, The 100 and even Star Wars droid BB8 showed up! We also found time to record a bonus podcast for this week.
This episode includes a roundtable with Damian Holbrook and Emily Aslanian talking what they saw over the busy weekend. Plus, Damian sat down with Aaron Goodwin and Jay Wasley from the long-running Travel Channel series, Ghost Adventures.
Here is the NYCC and Ghost Adventures podcast:
Free subscription and download to TV Babble on Itunes and Stitcher. Follow the TV BABBLE PODCAST on Instagram, Twitter and Facebook.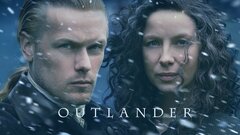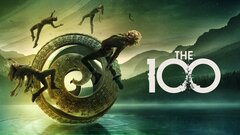 The 100
where to stream