TV Babble Podcast: 'Empire' Star Jussie Smollett on Jamal's New Romance & Loving Regina King
Season 5 of Fox's Empire kicked off earlier this week and, per usual, the Lyon family is a big old mess. Sure, we don't know who is in the coffin from the finale (that will surely play out in the coming episodes), but we do know that two years have passed, so there's some catching up to do.
Now, let's talk about Jamal Lyon, played by Jussie Smollett, who has been away from his family during the time jump and turns up with a new man on his arm named Kai (Toby Onwumere). How is this relationship different than the several in previous seasons? Has the time away from his family been good for Jamal?
See Also
Aaaaaaayyyyyyyyyyyyy! What was the beloved actor's first nomination for playing The Fonz like? He spills all!
To get those answers and much more, we sat down with Smollett for the TV Babble podcast, and also talked directing for the new season (he's helming Episode 6), his recently-released solo album Sum of My Music, and his love for Emmy-winning actress/director Regina King.
Check out the latest podcast episode below and remember to subscribe so you don't miss anything!
Free subscription and download to TV Babble on Itunes and Stitcher. Follow the TV BABBLE PODCAST on Instagram, Twitter and Facebook.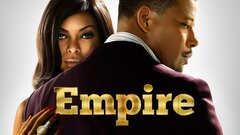 Empire
where to stream
Powered by