Why James Burrows Got Emotional Taping His All-Star Tribute Special (and What the 'Friends' Cast Still Calls Him)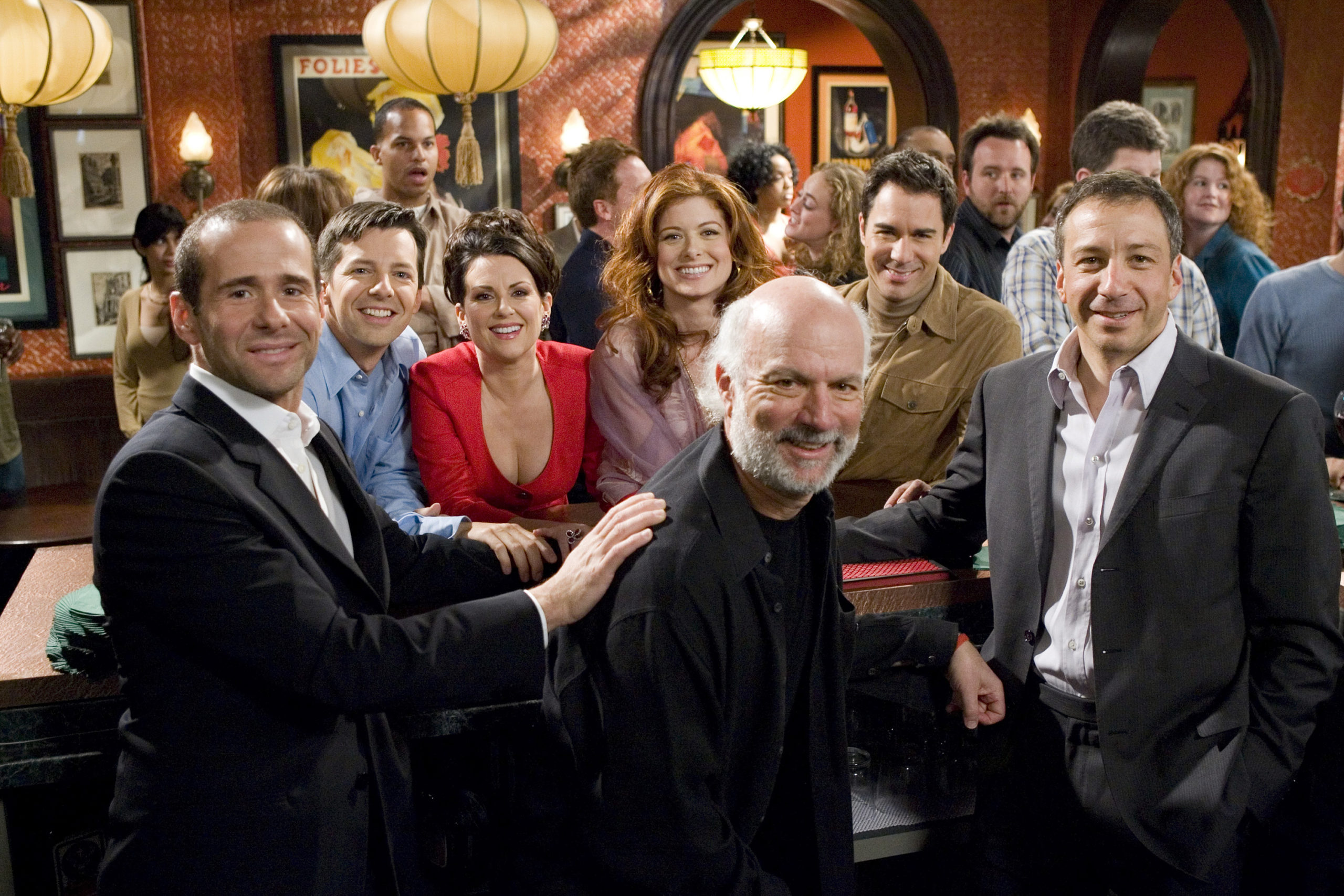 If you've watched sitcoms over the past 40-plus years, you've certainly run across the name James Burrows in the credits. The TV director's steady hand has helmed many episodes of classics from Taxi and Cheers (which he co-created and produced, along with directing all but a handful of the series' 275 episodes) to Friends and Will & Grace (directing every episode over that show's eight-year run), plus key episodes of other major series (such as the pilot episode of The Big Bang Theory.) And the 75-year-old Burrows is not letting up; he recently directed his 1,000th episode of television with the new comedy Crowded (debuting on NBC in March) and says he plans to direct two or three more pilots this year.
Now, the behind-the-scenes legend will be front and center in Must See TV: An All-Star Tribute to James Burrows, a two-hour celebration of his career airing Sunday, Feb. 21 and featuring a who's who of sitcom stars including most of the casts from Friends, Cheers, Taxi, Will &Grace. We talked to Burrows about his work and why he got emotional during the special's filming in January.
What was taking part in this tribute to you like, with so many of your old friends and coworkers?
I had to talk to somebody about getting new tear ducts for myself. It was extraordinary. They had people from Taxi—[it was] 1978 when I did that show—all the way up to Crowded, which is a show I just finished this year. I was just surprised by the volume of people that came. All the Taxi cast came. The Friends cast — Matthew Perry's in London, he was the only one who wasn't there. They all went on tape. Those that couldn't make it participated in the show through videotape.
You recently directed the 1,000th TV episode of your career with Crowded. Did you feel anything different, or was it just another day on the set?
Well, I wish I could say it was another day on the set, but I don't think I've ever done 1,000 before. The crew gave me a clapboard, and they gave me an ice bucket. Forty years went by in a flash.
What was the first TV episode you directed?
I remember starting on The Mary Tyler Moore Show in October of 1974. I was scared out of my mind, because, you know, back then that was one of the top-rated shows, and here was this kid who had done some theater and run a theater in San Diego, and I had an opportunity to direct one show because I had known Mary. I was really nervous, but it worked out.
What were the funniest times you've had on set over the years?
Will & Grace was the funniest show I ever did. That was a fairy tale, figuratively and literally. That was funny. There are [other] great moments — Woody's wedding on Cheers was hysterical. Of course, "What does the yellow light mean?" from Taxi. [On Friends, with David] Schwimmer and the cat, when he asked Jennifer [Aniston] out, gets up the courage to ask her out, and the cat jumps on his shoulder and you cut inside and Lisa [Kudrow] and Courteney [Cox] and Matt are singing "Top of the World." I've had a lot of really funny moments.
Your name's been in TV credits for decades and you've made some cameos on shows, but do people ever recognize you in real life?
About six or seven years ago I was in New York City. I was walking down the street, and I would get stopped and people would say to me, "My God, I love your work." I would say, "Cheers was a wonderful experience." They would say, "No, no, on The Comeback! I love you on The Comeback!" It was so weird for me to have that experience, especially with Lisa [Kudrow, who starred in the HBO comedy on which Burrows appeared as himself.] The six kids from Friends, they still call me "Poppa" — so in essence, to try to act with my "daughter." To have to try to be an actor and understand where I'm coming from was so difficult for me. I don't think that way.
Must See TV: An All-Star Tribute to James Burrows airs Feb. 21 at 9/8c on NBC.