3 Things to Watch out for on 'Manifest'
What's next for one of fall's first success stories?
Flight 828's survivors adjust to life after losing five and a half years in the plane's unexplained disappearance in NBC's Manifest. And as siblings Ben (Josh Dallas) and Michaela (Melissa Roxburgh) seek answers, they find forces looking to keep things quiet.
See Also
Why did Montego Air Flight 828 go missing?
"The threat to the passengers is not just the blocking of information," says executive producer Jeff Rake, "but the active search for the most vulnerable among them." As the drama unfolds — and invites comparisons to survivor classic Lost — watch for these key elements:
1.
Father and daughter dynamics Flight aside, Ben faces a challenge getting his family on track and connecting with daughter Olive (Luna Blaise), now 16. Rake says, "Ben has to learn to parent a child with decidedly more complicated problems than the 10-year-old he left [Jenna Kurmemaj]."
See Also
Plus, learn how they're all connected.
2.
The "callings" Those voices, or feelings, the survivors are experiencing endanger Michaela's NYPD colleague and ex-fiancé, Jared (J.R. Ramirez). "She wonders if he was collateral damage in the attempt to do good," Rake says, "or if the callings are more sinister than she first thought."
3.
The flight attendant While Ben gathers intel on his fellow passengers, medical researcher Saanvi (Parveen Kaur) has a calling that points to a mysterious airline employee. "The attendant had been hiding something on Flight 828," teases Rake. Likely not an overweight bag.
Manifest, Mondays, 10/9c, NBC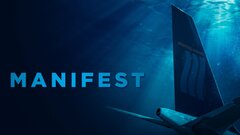 Powered by