Which 'Riverdale' Character Are You? (QUIZ)
The CW's Riverdale is full of deep, dark secrets that keep people constantly digging. The high schoolers in this small town aren't your average kids. With mysterious deaths and secretive parents, they've had to handle a bit more than your usual high schooler.
Though the show is mostly known for its fatal mysteries, the iconic split between the Southside and the Northside, and it's infamous Pop's Diner, the cast of characters are what really hook you in.
See Also
A wishlist for the popular CW drama.
From good girl Betty Cooper (Lili Reinhart) to Southside serpent Jughead Jones (Cole Sprouse), these teens are one-of-a-kind — but you might share some traits with them! Take the quiz below to find out of which Riverdale character you resemble the most.
Riverdale, Wednesdays, 8/7c, The CW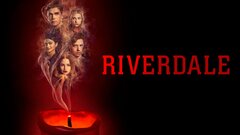 Powered by