Jimmy's Despair, Mike's Mistake & More 'Better Call Saul' Moments from 'Wiedersehen'
[Warning: The below contains MAJOR spoilers for Season 4, Episode 9 of Better Call Saul, "Wiedersehen"]
Season 4 of Better Call Saul is approaching its finale and the fates of Jimmy (Bob Odenkirk), Kim (Rhea Seehorn), Mike (Jonathan Banks), Nacho (Michael Mando), and Gus (Giancarlo Esposito) are still unclear.
After turning a corner last week, Jimmy and Kim seem to slide right back into their old ways… sort of. Meanwhile, Mike's choices come back to bite him, and Gus has some unforeseen hurdles involving Nacho and the Salamancas.
See Also
Plus, find out which 'Breaking Bad' star he'd like to see appear on the spinoff.
With just one episode left before the show's hiatus, we're taking a look at all of the key moments from the episode "Wiedersehen."
Jimmy & Kim's Peculiar Impasse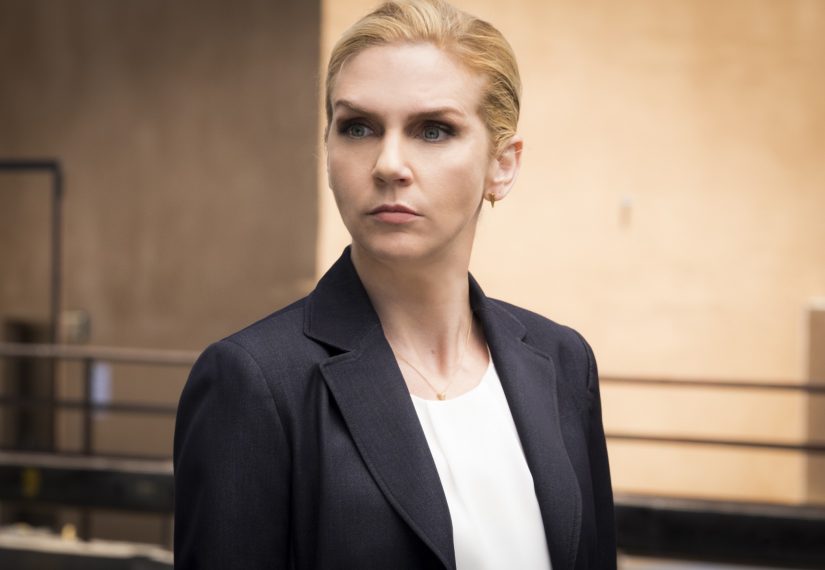 Much of this season has focused on Jimmy is biding his time until he was eligible to re-certify as a lawyer. In "Wiedersehen," we finally reach that moment. Before his review, Jimmy and Kim take a trip down to Lubbock, Texas, in one of their schemes that includes Kim changing some Mesa Verde blueprints. Things seem good between the duo until Jimmy receives unsatisfactory results in his review.
Needless to say, Jimmy isn't approved to return to practicing law. Instead, one of the reviewers finds Jimmy's response to the question, "What does the law mean to you?" insincere, so he's forced to wait another year until he can reapply. Suddenly, everything he and Kim seemed to have repaired comes bubbling to the surface. Zooming into her office parking garage, he finds Kim on the roof where he rages over the decision.
See Also
Teamwork made the dream work in the show's latest episode.
Kim broaches the elephant in the room, asking if he brought up Chuck (Michael McKean) in his review, and Jimmy's disgust is evident — despite knowing, deep down, that he should have. Jimmy instead lashes out at Kim, talking about how she can roll around in the dirt with him on some things but not when it comes to being a lawyer or opening a firm together.
The fight turns so ugly that eventually we see Jimmy return to Kim's apartment with a box and luggage in hand. He's in the midst of packing, saying "I messed it all up," but Kim doesn't let that keep her from asking if Jimmy still wants to be a lawyer. He says yes, and she replies, "Well, we can start with that." So where does this leave the pair? Things seem more broken than before but Kim isn't lying when she says she's been on Jimmy's team since day one. Time will tell if the two can weather the storm.
Mike's Mistake With Werner
Apparently, Werner's (Rainer Bock) never heard the saying, "Don't bite the hand that feeds you." He's going to face some serious consequences after the events of "Wiedersehen." After last week's lapse in judgement, Mike decides to give the homesick Werner some extra time on the phone with his wife of 26 years.
Unfortunately, this compromise that Mike makes to keep Werner on-site — he originally asked to return home to Germany for a weekend — doesn't sit well with the lead on Gus' lab construction. So when viewers see Werner taking note of the cameras constantly monitoring him and his crew, you can't help but feel his sense of imprisonment.
See Also
Plus, Gus's strategy and more.
In the final moments of the episode , Werner decides to make a run for it and nearly slips away undetected — until Mike observes damaged pixels in the security cameras. Mike and the other security members search the premises and find notes and blueprints — materials to continue in Werner's absence. By the episode's end, Werner is nowhere to be found, but from what viewers know of Mike, he won't be giving up so easily. Mike's prior threat to Werner was clear — death isn't off the table if you're caught.
Gus Meets His Match?

Back at Los Pollos Hermanos, Gus is approached by his restaurant manager, who calls attention to suspicious men in the restaurant, one of which is Nacho. The young man's concern is obvious as he remembers when Don Hector (Mark Margolis), Nacho, and others raided the establishment last season.
There's less of a disruption this time, but accompanying Nacho is new Salamanca-in-charge Lalo (Tony Dalton) who enters Gus' office, offering him anything he need or wants as a thank you for saving Don Hector. Still, his motivations are suspect to Gus and the exchange hints at future tension. We wouldn't be surprised to see these two face off before the season ends.
Hector's Bell
Lalo is proving himself to be yet another impulsive, crazy, and twisted Salamanca. Sure, he's no Tuco (Raymond Cruz), but he's not afraid to cause chaos. In one of this year's bigger nods to Breaking Bad, Lalo has an encounter with Don Hector at that familiar nursing home that reveals how the old man received his infamous bell.
Sitting with his uncle, Lalo recounts a time he set a hotel on fire, and how he went back inside the burning building to retrieve a souvenir. As he ties that souvenir to Hector's chair, viewers learn who gave Hector his unique voice.
"Wiedersehen" definitely set things up for what's sure to be a riveting Season 4 finale, hopefully there will be some satisfying conclusions.
Better Call Saul, Mondays, 9/8c, AMC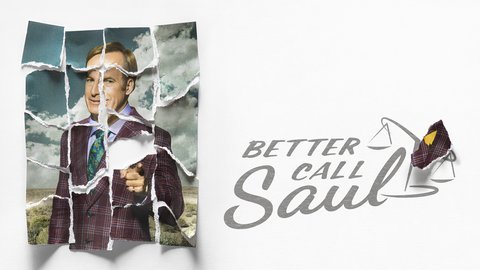 Powered by