'SNL' Returns, Paul McCartney on '60 Minutes,' 'God Friended Me,' 'Simpsons' Turns 30
A critical checklist of notable weekend TV:
Saturday Night Live (Saturday, 11:30/10:30c, 8:30/PT, NBC): If a special Emmy went to the show with the best timing, it would go to the venerable late-night sketch fest, launching its 44th season in the wake of an epic week of newsy spectacle (the incendiary Supreme Court hearings, the presidential news conference). Adam Driver makes his second appearance as host, with Kanye West returning for the seventh time as musical guest. But all eyes will be on the satirists, looking for humor in outrageous events that almost defy parody.
60 Minutes (Sunday, 7:30/6:30c, 7/PT, CBS): Hard to believe Paul McCartney has never submitted to the 60 Minutes treatment over the newsmagazine's legendary 50-year history. But as Season 51 opens, the former Beatle opens up to correspondent Sharyn Alfonsi in a wide-ranging interview that was conducted over two days at McCartney's recording studio in the south of England. He opens up about his partnership and professional rivalry with John Lennon, of whom he says he only ever complimented Paul on one of his songs. This interview may not be as memorable as McCartney's nostalgic "Carpool Karaoke" tour of Liverpool with James Corden from June, but fans won't want to miss it.
God Friended Me (Sunday, 8:30/7:30c, CBS): The Mayor's Brandon Micheal Hall stars in this whimsical Poked By a Diety feel-good fable for our social-media times. He's Miles, a proud podcasting atheist whose non-belief system is shaken when he begins getting messages from a mysteriously persistent "God" account on Facebook, urging him to follow — as in, intervene in — other people's lives. If cosmic coincidences make you cringe, this may not be the show for you. But as Miles tries to divine the source of his new puppet master, with the help of an online journalist (Violett Beane) "God" has also led him to, this reluctant change agent may begin to appreciate that sometimes there is a grand design to life. Scandal's Joe Morton plays Miles' preacher father, who just wants to see his son keep hope alive. CBS, on the other hand, is hoping the show will approach the success of its long-running 1990s hit Touched By an Angel.
The Simpsons (Sunday, 8/7c): A celebratory clip-reel couch gag marks the start of the animated sitcom's landmark 30th season, with Wonder Woman Gal Gadot, Bones' Emily Deschanel and Glee's Jonathan Groff among the guest voices. Bart (Nancy Cartwright) is up to his usual devilish tricks, but when a stunt lands him in the hospital and he claims to have gone to heaven and met Jesus, the family is offered a movie deal by Christian producers. How could that go wrong?
Poldark (Sunday, 9/8c, PBS, check local listings at pbs.org): So much romantic tumult in late-1700s Cornwall as Masterpiece's crowd-pleasing costume drama returns for a jam-packed fourth season. Swarthy hero Ross Poldark (Aidan Turner) has his hands full, as nemesis George Warleggen (Jack Farthing) lords his ill-gained political power over the less fortunate locals, with schemes that could prove fatal to Demelza's (Eleanor Tomlinson) vulnerable brothers, pious Sam (Tom York) and earnest Drake (Harry Richardson). With Ross so preoccupied, Demelza frets over the attentions of literally lovesick Lt. Hugh Armitage (Josh Whitehouse). Can the Poldarks' marriage be preserved?
Inside Weekend TV: Fox's Bob's Burgers (Sunday, 8:30/7:30c) hits its 150th episode with a musical outing for Tina (Dan Mintz), who sneaks into the Boyz 4 Now auditions to pursue a crush. The Book of Mormon and Hamilton alums Andrew Rannells, Josh Gad, Rory O'Malley and Daveed Diggs are guest voices… CNN's Anthony Bourdain Parts Unknown (Sunday, 9/8c) continues its final season with the host traveling to Asturias, Spain with fellow chef and humanitarian Jose Andres… CBS's NCIS: Los Angeles (Sunday, 9/8c) opens its 10th season with Callen (Chris O'Donnell), Sam (LL Cool J) and Kensi (Daniela Rush) in grave danger in Mexico. Gerald McRaney guests as retired Navy Admiral Hollace Kilbride, who helps Mosley (Nia Long) coordinate the rescue effort… HBO's Insecure (10:30/9:30c) wraps its third season with Issa (Issa Rae) approaching her 30th birthday, wishing there would be fewer obstacles to her block-party project.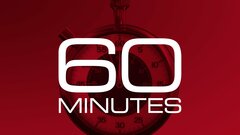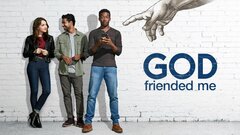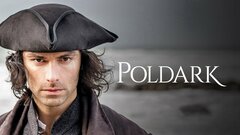 Poldark
where to stream