Roush Review: 'Poldark's New Season Is Full of Romantic Tumult and Tragedy
Pity the horses forever carrying Ross Poldark (Aidan Turner) and his fiery spouse, Demelza (Eleanor Tomlinson), back and forth across the picturesque cliffs of Cornwall, racing to one calamity or another.
A mine collapse, a soldier literally dying of a broken heart, a hanging: There's always something to wrest our swarthy hero from the heaving bosom of his beloved. He rides even farther afield in the fourth season of Masterpiece's guilty-pleasure period melodrama, Polark, taking up the cause of the poor in Parliament while Demelza stokes the home fires with a sore, yearning heart.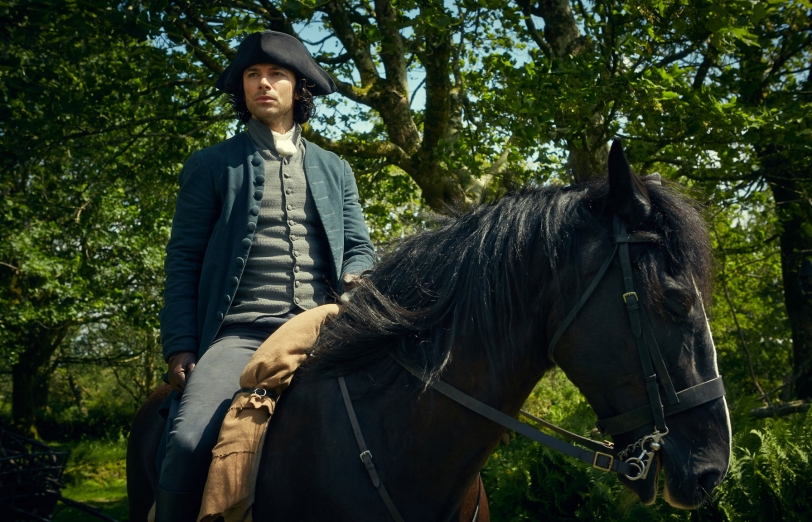 See Also
Poldark star Aidan Turner gets candid about his character on the show, horses and his insane dance moves.
Both have strayed during their turbulent marriage, casting shadows of unresolved jealousy and stubborn pride over their lusty reunions. Factor in what Ross calls "the curse of the Poldarks: swiftness to anger, readiness to hold a grievance, inability to compromise," especially when it involves his supercilious nemesis, banker/politician/human slimeball George Warleggan (Jack Farthing). Sit back and watch the deliciously Dickensian intrigues unfold.
Ross is aggravating in his self-righteous prickliness, but who can blame him when the series presents such colorfully appalling foes? Besides smug George, who torments wife Elizabeth (Heida Reed) — Ross's first love — with his suspicions and scheming, there's a hilariously smarmy, morally corrupt vicar (Christian Brassington) with a foot fetish. He's a monster who abuses his delicate wife, the unrequited paramour of Demelza's adorable low-born brother. Worse yet is a leering society cad (Max Bennett) who sets out to seduce Demelza when Ross brings his country wife to London. This is known as playing with fire­ — and, potentially, firearms.
By now, Poldark fans (not unlike Outlander followers in their fervor) are accustomed to the rhythms of late-1700s life, where rare moments of bliss are disrupted by tragedy and harrowing adventure amid a system of social and financial injustice. These eight new episodes do not disappoint, and a stark finale sets a powerful stage for a fifth and final season.
I'll miss these characters, even the vile George, but at least those poor horses will get a rest.
Poldark, Sundays, 9/8c, PBS (check local listings at pbs.org)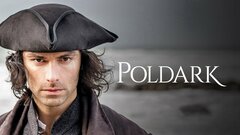 Poldark
where to stream
Powered by